032322
Vitamin D popularity expected to persist, plus—CSI provides timely, accurate background checks, and book by April 22 for CRN/ACI legal conference best pricing
UNLOCKED EDITION
MARCH 23, 2022
Sustained vitamin D popularity expected following pandemic growth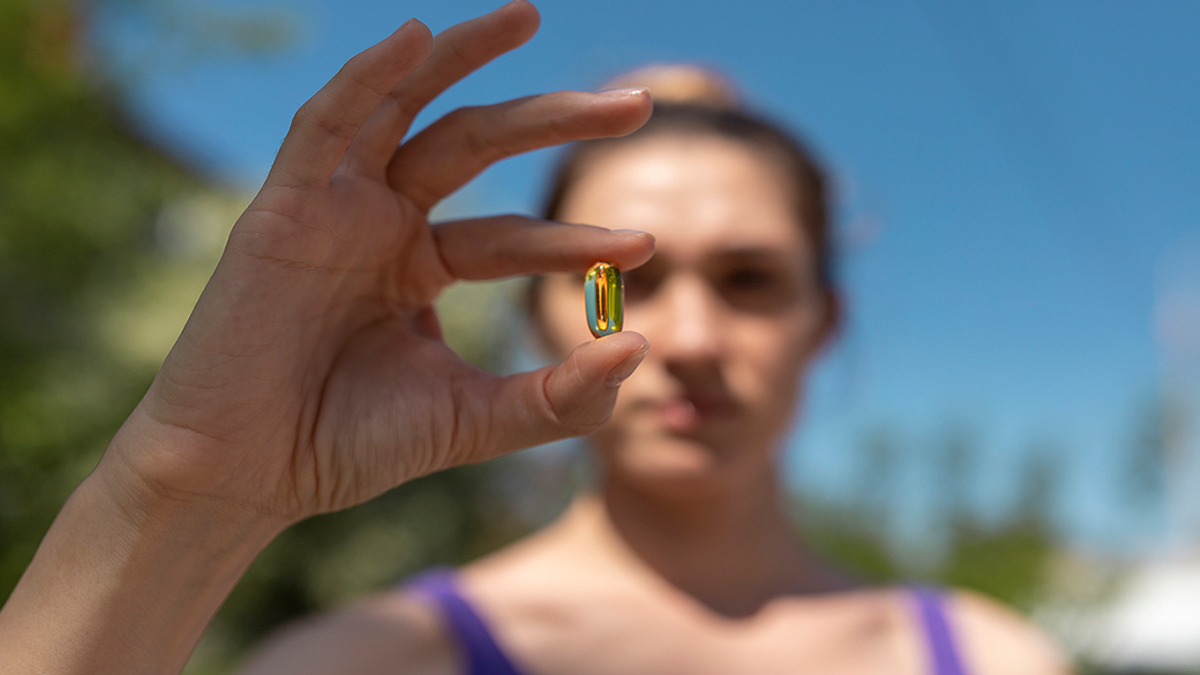 COVID-19 focused consumer attention on vitamin D—and savvy brands can keep it there, a recent Nutritional Outlook article reports. The story includes commentary from CRN's Kendall Ridley and Luke Huber, N.D., and points to the CRN Foundation's Vitamin D & Me! website for more science-based information.
By the numbers: "We saw 37% of supplement users taking vitamin D in 2020, and a year further into this pandemic our 2021 consumer survey reveals that 60% of supplement users who choose to supplement for immune health turn to vitamin D for that support," said Ridley.
"We think increased education about vitamin D's benefits supporting immune health could certainly provide incentives to continue its use," observed Ridley.
Dr. Huber noted important functions of vitamin D beyond the basics of bone development and maintenance, including its participation in:
Immune maintenance

Oral health

Muscle health and strength

Gene transcription regulation

Protein-synthesis promotion
"And results from the VITAL clinical trial published last month demonstrate a decreased incidence of autoimmune diseases in older adults taking vitamin D supplements," added Dr. Huber.
Vegan options, innovative delivery systems, and ingredient pairings will keep consumers coming back to vitamin D long after the pandemic has passed, Nutritional Outlook notes.
---
Background checks, social media screening remain critical in tight labor market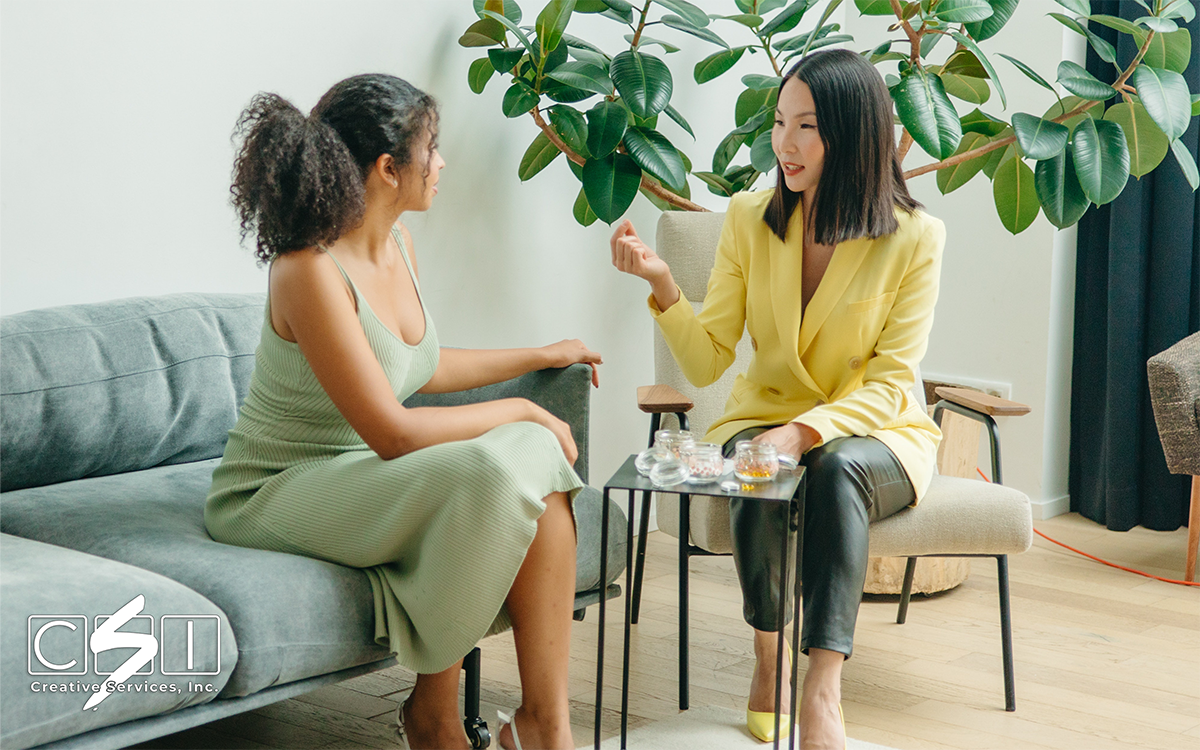 Conducting high-level quality background checks is an important component of risk mitigation for dietary supplement and functional food companies and their ability to deliver on their commitment to consumer safety.
Creative Services Inc. (CSI) provides timely, accurate, and thorough results through its rigorous screening program, tailored to dietary supplement, food, and agriculture organizations. 
As a global company, CSI can run international reports, and its experts understand complex regulations. 
CSI's ability to deliver results quickly and accurately is important in today's tight labor market, when the best candidates are in high demand.
Social media screening from CSI also reduces the risk of discrimination and negligent hiring lawsuits while providing your hiring team with the most accurate information about incoming employees.
Protect your company's reputation, safety, and compliance in a streamlined package from CSI. The firm's integrated solutions comprise our packages, which are fully customizable based on risk. 
Learn more about CSI background screening and the full suite of services for the dietary supplement industry.
---
Register for the CRN/ACI legal conference by April 22 for best pricing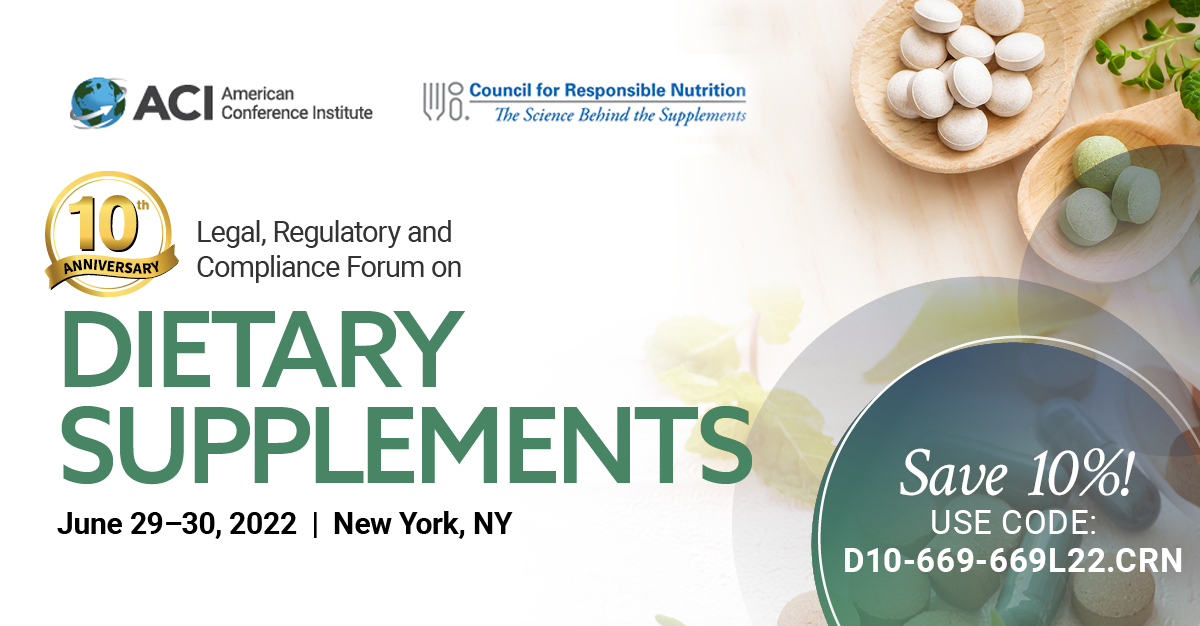 The CRN/ACI Legal, Regulatory & Compliance Forum on Dietary Supplements is returning for its 10th anniversary, live and in-person June 29–30 at the Westin Grand Central hotel in New York City. Pre-conference workshops take place June 28, with the main two-day agenda covering a range of hot topics.
This year's event co-chairs are Tara Falsani, general counsel and vice president of CRN member company Nature's Way, and CRN President & CEO Steve Mister.
"Our ability to innovate and to deliver on growing consumer demand for safe, effective, and beneficial dietary supplement and functional food products depends on being able to maneuver the changing legal and regulatory landscape," said Mister.

"Legal and regulatory issues are front and center for our industry, affecting supplements used for decades like n-acetyl-L-cysteine (NAC) and newer formulations such as hemp derived cannabidiol (CBD) alike, with the potential to impact other ingredients," added Falsani. "Our agenda will help participants prepare for what's ahead."
For best pricing, register by April 22 and use the CRN member code D10-669-669L22.CRN for 10% off.
---
---