051822
NCCIH strategic plan shifts to 'whole-person health' / State age restriction update / Learn the 'ABCs' of marketing children's supplements
MAY 18, 2022 — UNLOCKED EDITION —
'Whole-person health' key concept in new NCCIH strategic plan
The National Center for Complementary and Integrative Health (NCCIH) FY 2021–2025 strategic plan marks a new direction with enhanced focus on "whole person health," explained Craig Hopp, PhD, deputy director of the center's division of extramural research, during his guest presentation to CRN's Health Care Practitioner Forum last week.
Digging into the continuum between healthy and diseased states, NCCIH is working to push the public away from disease through physical, nutritional, and psychological interventions, Dr. Hopp noted.
Research on "whole person health" is complicated as it stretches across multiple organ systems and requires multicomponent interventions, according to Dr. Hopp. "There is a lot of focus on managing disease rather than managing health," said Hopp, emphasizing the necessity of a shift in approach.
Dr. Hopp shared NCCIH's "Illustrative Examples of Therapeutic Input Framework" to categorize the components that impact a person's health.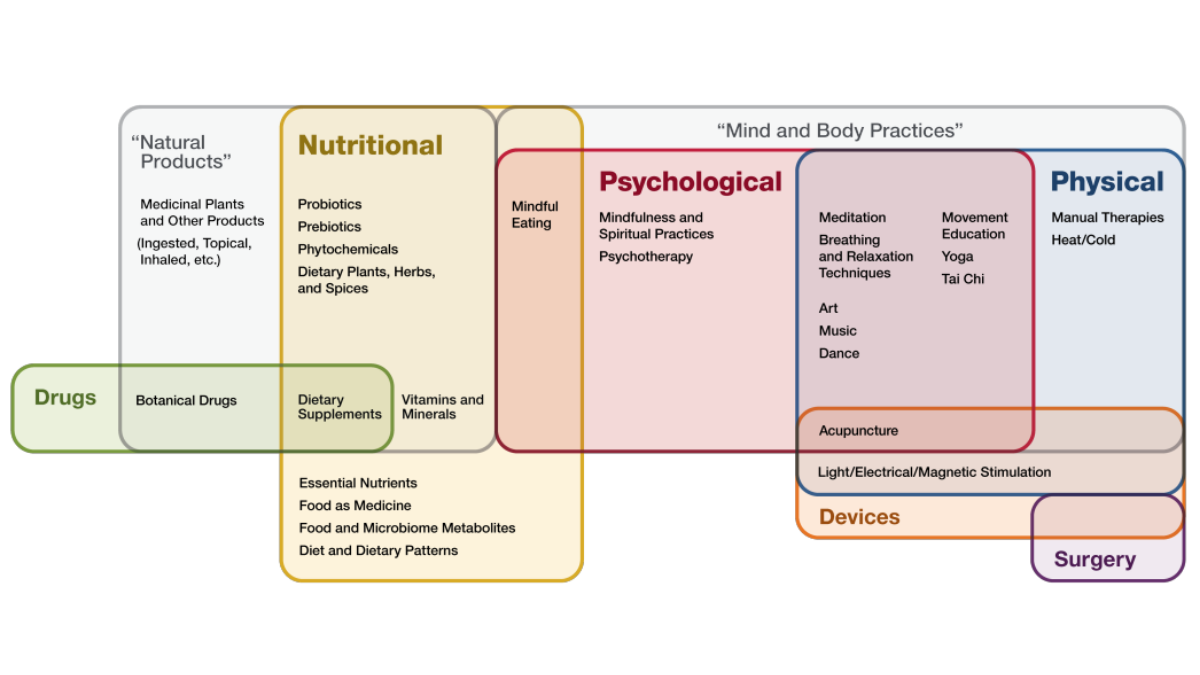 Dr. Hopp also highlighted eight of NCCIH's 10 scientific priorities that have a nutritional component, including:
Research on Whole Person Health

Health Restoration, Resilience, Disease Prevention, and Health Promotion Across the Lifespan

Implementation Science for Complementary and Integrative Health

Complementary and Integrative Management of Pain

Complex Interactions Involving Nutritional Interventions

Enhancing the Complementary and Integrative Health Research Workforce

Supporting Impactful Clinical Trials of Complementary and Integrative Health Approaches

Communications Strategies and Tools To Enhance Scientific Literacy and Understanding of Clinical Research
Go deeper: Get details in Dr. Hopp's slide deck and watch his presentation on demand here.
Learn more about the Health Care Practitioner Forum and join via CRN's self-service portal or contact Luke Huber with questions.
---
CRN monitoring age restriction legislation in the states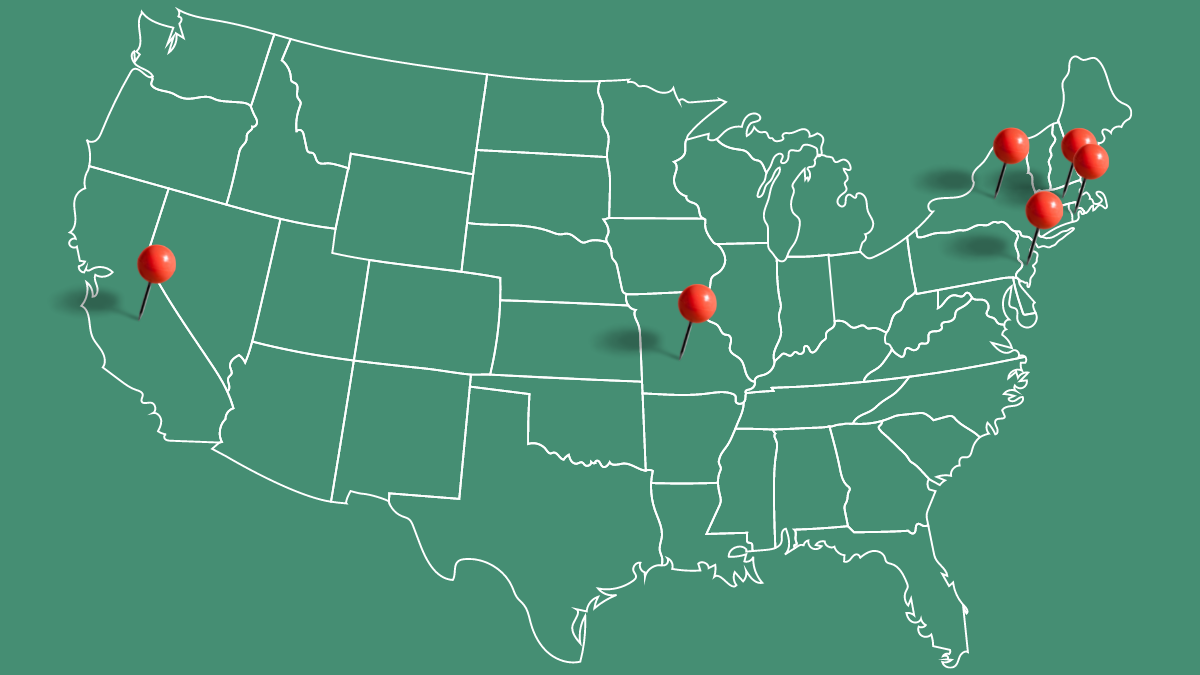 CRN's government relations team continues to monitor age restriction legislation in the states, reporting on recent updates—notably, the death of Missouri bill, MO 922—this session.
Weight management products are among the supplements on the radar for age restriction, with thermogenic, lipotropic, and satiety ingredients specifically noted in many cases. A new review published in the peer-reviewed journal Nutrients, provides discussion points on safety to help educate lawmakers.
Recent CRN outreach in the states includes:
California—with help of California lobbyists, CRN continues to work with the bill sponsor, Assemblymember Cristina Garcia (D-Bell Gardens), on the scope of her bill, CA AB 1341.
CRN has sent preferred language to Garcia's office and expects to hear back soon.
Massachusetts—HB 4271 remains under consideration in committee after having its reporting date extended to June 1, 2022.
CRN has urged legislators to delay passing the bill, if for no other reason than to learn from New York's implementation process.

Julia Gustafson, vice president of government relations at CRN, recently met with Dr. Bryn Austin, head of the Harvard STRIPED group and vocal advocate for age restrictions.
New Jersey—NJ A 3512 continues to be considered in the Health Committee, which is chaired by the bill's sponsor, Herb Conaway (D-Burlington).
CRN and members of GSK's government relations team have met with Conaway's staff to discuss reservations about the bill.
New York—having passed both chambers of the New York legislature, NY S16D will be sent to Gov. Kathy Hochul's (D) desk, in which case she would have 10 days (not including Sundays) to act.
In the case of no action, the bill would become law.

With the prospects of a veto being highly unlikely, CRN is engaging Gov. Hochul's health staff to create a more palatable bill for the industry via chapter amendments.
Rhode Island—RI SB 2613 has been referred to the Health and Human Services Committee to be held for further study. A hearing scheduled for May 12 was postponed. CRN will monitor the bill for any changes.
Go deeper: Join the Government Relations Committee via our self-service portal to participate in virtual meetings and receive updates via email and the CRN Connect app.
---
Learn the 'ABCs' of marketing children's supplements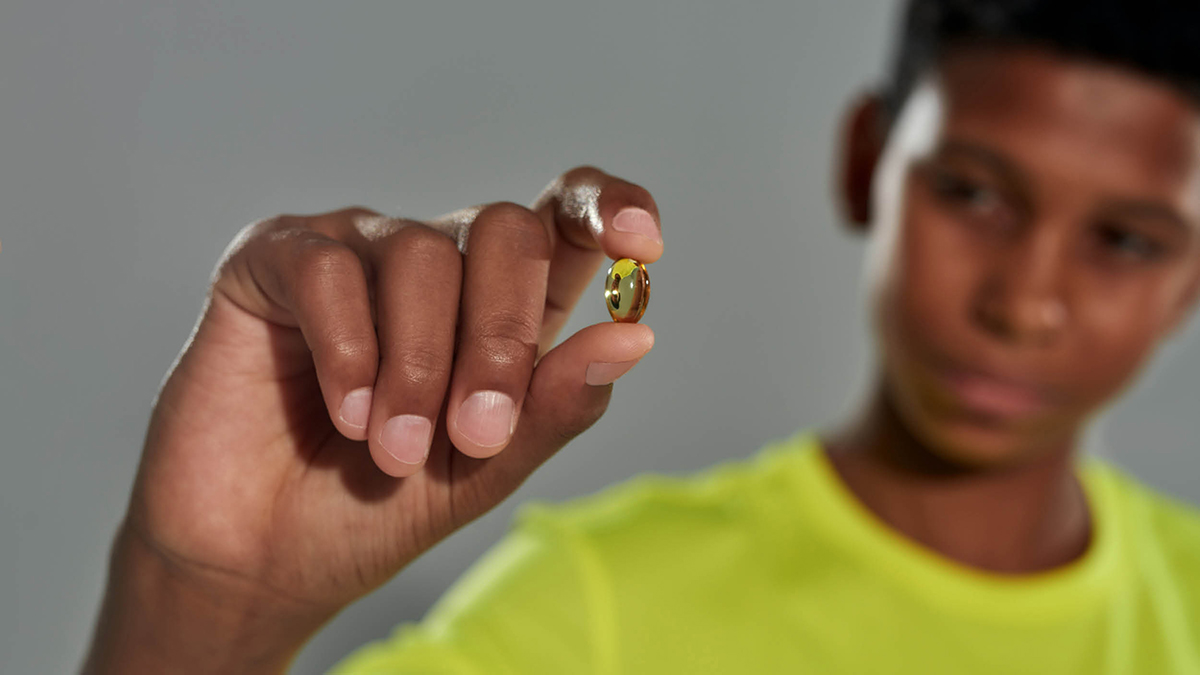 "Parents considering a dietary supplement for their child are faced with a wide array of products and formulations, many claiming specific health benefits," notes a new report from the University of Michigan's C.S. Mott Children's Hospital National Poll on Children's Health.
Most parents have given their child dietary supplements to help address picky eating habits, according to the poll.
"Many turn to dietary supplements as a solution but may not always consult with a health provider," noted University of Michigan's Sarah Clark, MPH, in recent coverage from WebMD.
Clark will speak during an upcoming webinar presented by CRN and Natural Products Insider's new webinar, ABCs of Children's Supplements, taking place June 1 from 2–3 pm Eastern.
Learn about legal requirements for marketing children's supplements—both to children and to the purchasing parents or other caregivers.

Explore scientific substantiation considerations when making claims for children's products.
Hear from:
CRN SVP and General Counsel Megan Olsen will moderate.
Register via Natural Products Insider—CRN members receive special pricing with the code MEMB22.
---
---