AUGUST 11, 2022 —UNLOCKED EDITION—
CRN's Dr. Wong graduates from Institute of Organization Management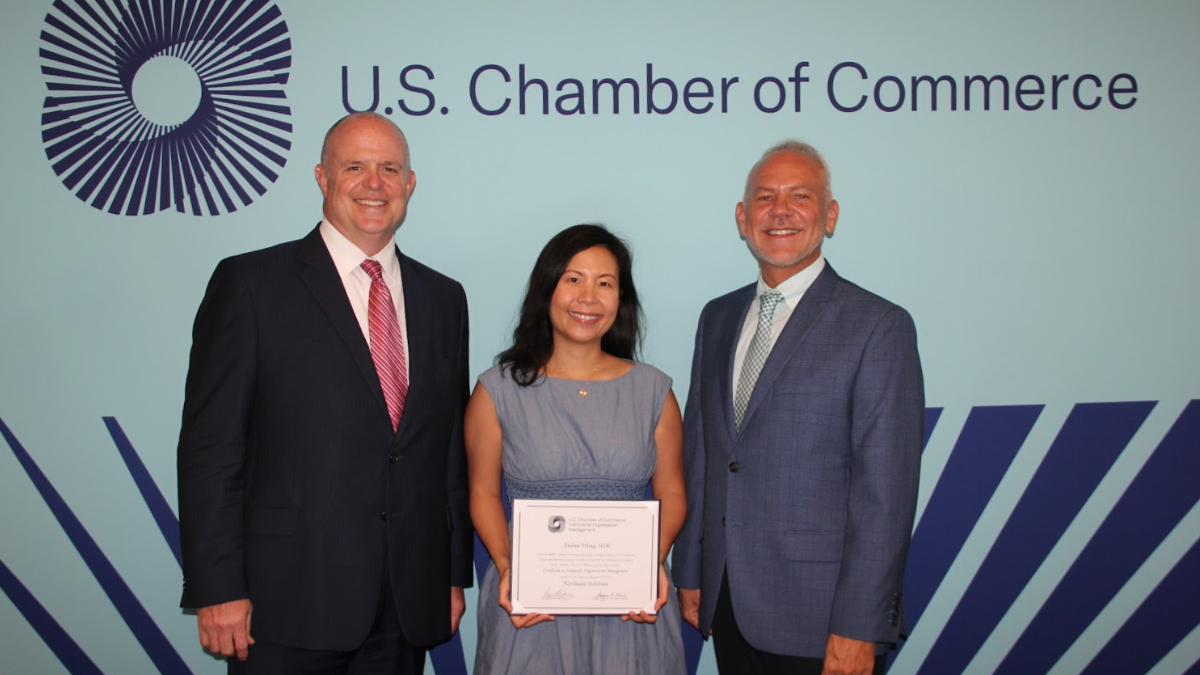 CRN applauds Andrea Wong, Ph.D., SVP of scientific and regulatory affairs at CRN, and all summer graduates of the U.S. Chamber of Commerce Institute of Organization Management.
What they're saying: "Institute graduates are recognized across the country as leaders in their industries and organizations," said Raymond P. Towle, IOM, CAE, the U.S. Chamber's vice president of Institute for Organization Management. "These individuals have the knowledge, skills, and dedication necessary to achieve professional and organizational success in the dynamic association and chamber industries."
Institute participants strengthen their organizational management skills through core courses and electives in areas such as, leadership, advocacy, marketing, finance, and membership.
Alumni of the program receive IOM graduate recognition, postnominal credentials signifying they completed 96 credit hours of course instruction in non-profit management. IOM has about 1,000 attendees annually.
Dr. Wong plays an integral role leading CRN's science and regulatory affairs department, responding to emerging scientific and regulatory issues as well as advocating for science-based nutrition policy. Dr. Wong also provides scientific expertise in evaluating research relevant to the benefits and safety of ingredients and dietary supplements, in support of CRN's nutrition policy activities.
---
Special member pricing available on new China/ASEAN webinar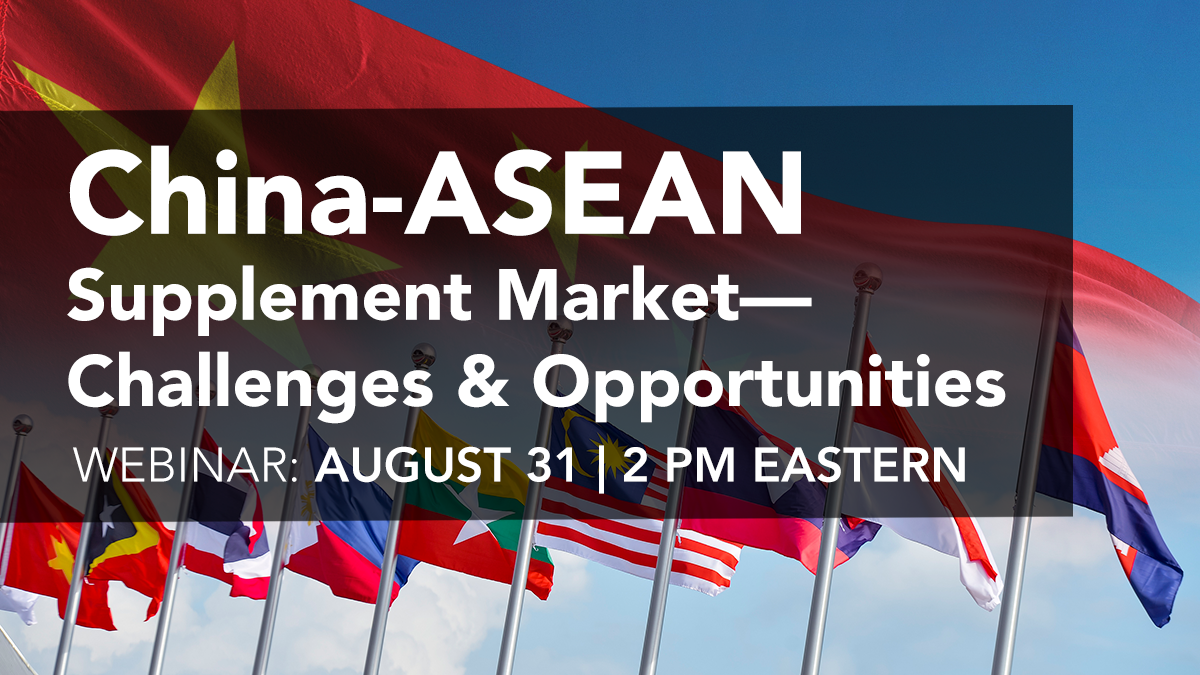 Dramatic changes in regulations, tariffs, technical barriers to trade, and more highlight how critical it is for supplement companies and stakeholders to engage with China and the countries of the Association of Southeast Asian Nations (ASEAN).
Participate in CRN's upcoming industry-wide webinar, China-ASEAN Supplement Market—Challenges and Opportunities, to hear the latest on:
Market research for China and ASEAN

Regulatory and Trade Policy Challenges

Future Trends and Opportunities

And more
Asian markets are a major area of interest to multinational and export-driven companies as it is associated with significant growth, a rapidly rising middle class intentionally seeking Western (quality) health products, nutritionals, and dietary supplements.
Hear from experts, including:
Daniel Quek, executive director at ASEAN Alliance of Health Supplement Associations (AAHSA)

Nicholas Hall, executive chairman & creative solutions director, Nicholas Hall Group of Companies

Andrew Devine, director of agricultural affairs at Office of the U.S. Trade Representative

Jeff Crowther, executive director at HPA-China
The panel will be moderated by James Griffiths, Ph.D. CRN's SVP of international & scientific affairs.
Go all in: Register now and receive special pricing with our CRN members code. Join CRN's International Trade and Market Development Committee via our self-service portal for updates on developments around the world.
---
Tomorrow—last day to RSVP for CRN's Retailer Relations Forum breakfast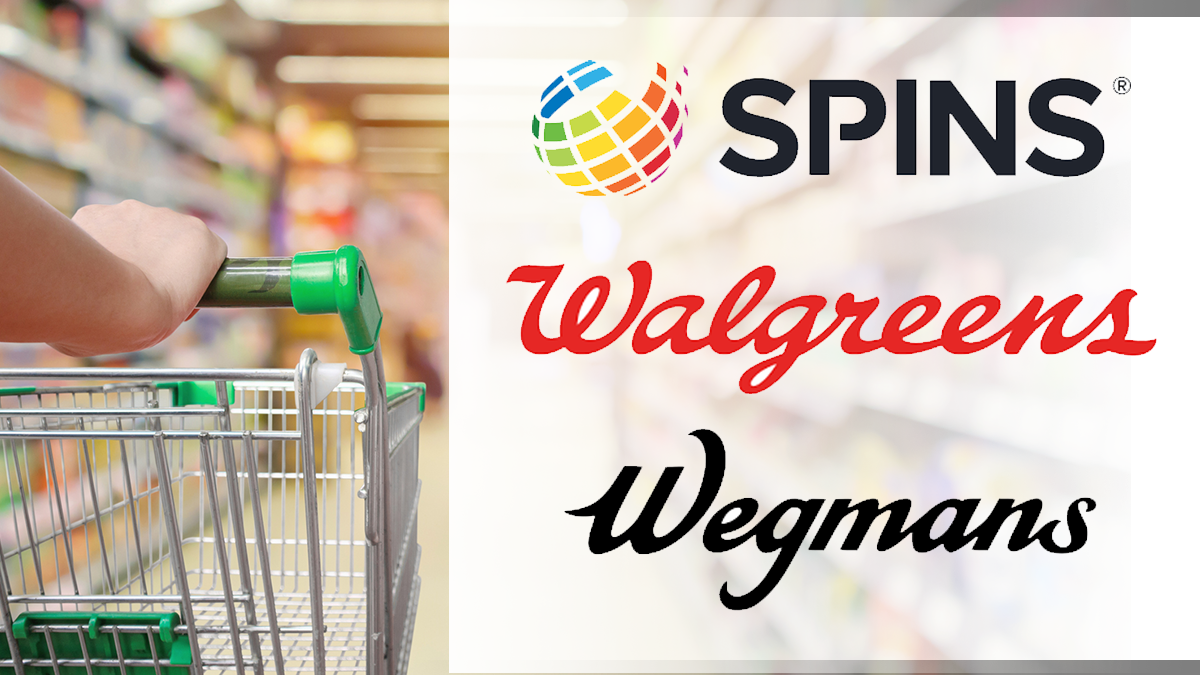 CRN's Retailer Relations Forum is hosting a breakfast briefing during the NACDS Total Store Expo in Boston on Sunday, August 28 at the Omni Boston Hotel at Seaport. A continental breakfast will be served at the session, which begins at 7:00 am.
RSVP with Tammie Betway by Friday, Aug. 12 and join us to hear from:
Danica Langseth, Director/Divisional Merchandise Manager in Wellness, Walgreens, will discuss Walgreens' vision for its dietary supplement aisle and expectations for vendors.

Kevin Eich, Pharm.D., Health & Wellness Category Merchant, Wegmans Food Markets, will present details of Wegmans' newly-announced Verified With Confidence program for supplements.

Caroline Davidson, Direct Channel Partnerships, SPINS, will offer shopper insights from SPINS' extensive consumer research on the latest trends it is observing among supplement consumer purchasing habits.
CRN's Retailer Relations Forum is open by invitation to senior sales and customer officers from CRN member companies that market finished dietary supplements and functional food to mass retailers in the chain drug, grocery, box store, and club venues. Learn more about the forum and how to get involved.
---
---