092022
FDA content on supplements biased, CRN says / NSF certification and insurance savings / Book now to ensure your spot at CRN's October events
SEPTEMBER 20, 2022 — UNLOCKED EDITION —
FDA educational content on supplements biased, misses opportunity to promote public health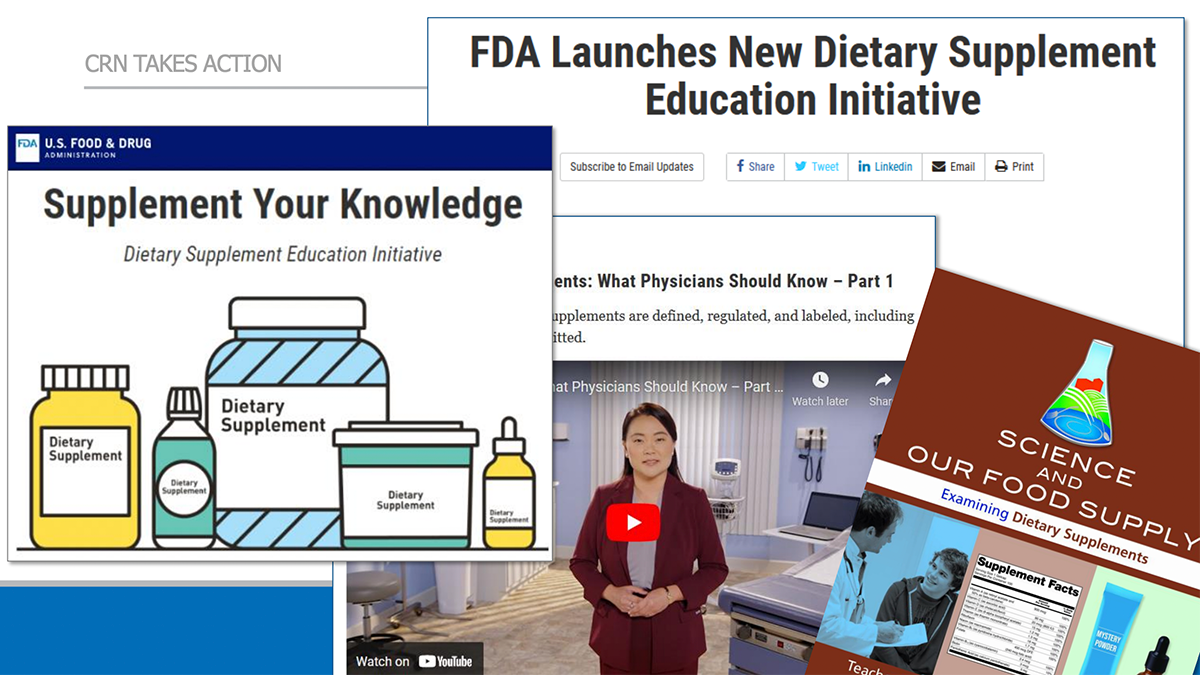 Pushing back on a lack of balance and overemphasis of potential risk, CRN last week wrote to FDA identifying concerns with the agency's "Supplement Your Knowledge" educational content released earlier this year. In addition, CRN's comments to FDA addressed the mischaracterization of dietary supplements throughout its website content in general.
CRN's recommendations, highlighted in a presentation to the association's board of directors, address ways that FDA's content:
Overstates the potential risks of taking supplements, while downplaying their benefits

Fails to convey the robust regulatory framework that gives the agency authority over dietary supplements—downplaying areas of existing authority and drawing attention to ways FDA lacks authority

Misses opportunities to address public health issues like nutrition gaps, shortfalls in nutrients of concern, and nutritional needs of specific populations

Could be enhanced by collaboration with the dietary supplement industry
CRN's Communications and Media Outreach Committee received a detailed update on FDA's campaign following a CRN staff meeting with FDA Office of Dietary Supplements Director Cara Welch, Ph.D., and a team of CRN staff representing Regulatory, Government Relations, and Communications perspectives collaborated on the association's feedback.


A still from FDA's educational video for health care professionals, with dialogue emphasized in CRN's presentation to the board of directors.
"This feedback is just one part of CRN's long-term, ongoing effort to engage the FDA and be an active participant in the regulatory process. CRN regularly comments to the agency on technical matters in proposed regulations," said Gretchen Powers, CRN VP, marketing and member experience, who curated CRN's recommendations, in coverage from Nutrition Insight. "For example, CRN petitioned FDA on NAC (n-acetyl cysteine) and CBD and has commented every step of the way on New Dietary Ingredient (NDI) notifications."
"Our recent letter on FDA's communications is 'unique' in that the agency did not publicly solicit the comments," explained Powers. "CRN and its members found the educational content so problematic, and the process behind its development so non-transparent, that we felt it was our duty to push back."
"CRN hopes that by sharing this feedback with FDA, we put the agency on notice that dietary supplement stakeholders, such as our responsible member companies, have seen this content and won't allow negative bias to stand," said Powers.
---
Learn how NSF certification can save your company money when it comes to insurance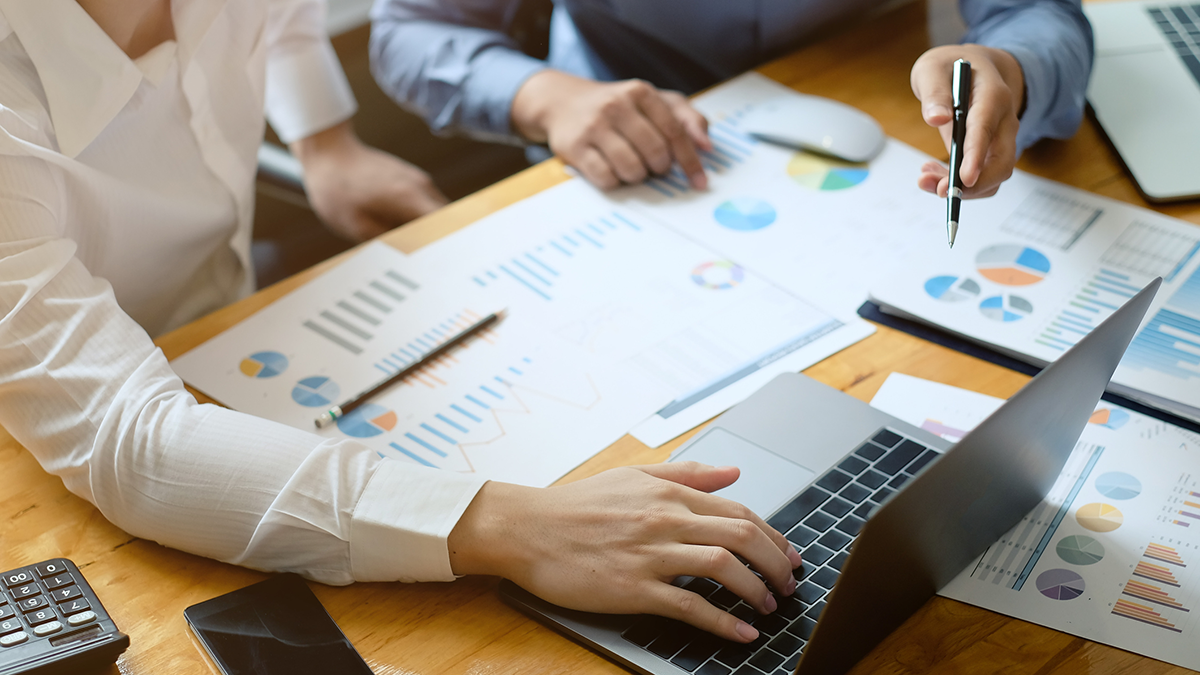 This is a CRN associate member spotlight. Learn more: www.citadelus.com
NSF 455-2 certification can save your company from costly regulatory and compliance oversights. Now, NSF certification may also save you money on your premiums for product liability insurance. These offers are made by Citadel Insurance Services as the primary Product Liability Insurance Carrier
Citadel Insurance Services is providing a special offer to CRN members.
By the numbers: CRN members at the following revenue categories who achieve NNSF 455-2 certification may be eligible for a premium credit through Citadel. For example:
$10–$40 million estimated revenue credit Is eligible for up to 25%–50% of 455-2 audit cost.

$40 million + estimated revenue credit Is eligible for up to 50%–100% of 455-2 audit cost.
Learn more from Citadel's Mike Garofalo at 801-610-2774 or mgarofalo@citadelus.com.
Don't miss out on the savings to your company that can result from an NSF 455-2 certification.
Disclaimers: These offers are made by Citadel Insurance Services and not by NSF International or its affiliates (collectively, "NSF"). NSF does not provide and is not hereby providing insurance advice. Existence of these offers does not imply endorsement by NSF. Engagement with Citadel Insurance Services does not provide an advantage, nor is it linked in any way to the granting of certification by NSF. Contact Citadel Insurance Services to learn about qualifications for these offers.
---
Time is running out—book by Friday to secure your spot at 'Science in Session' and 'Now, New, Next'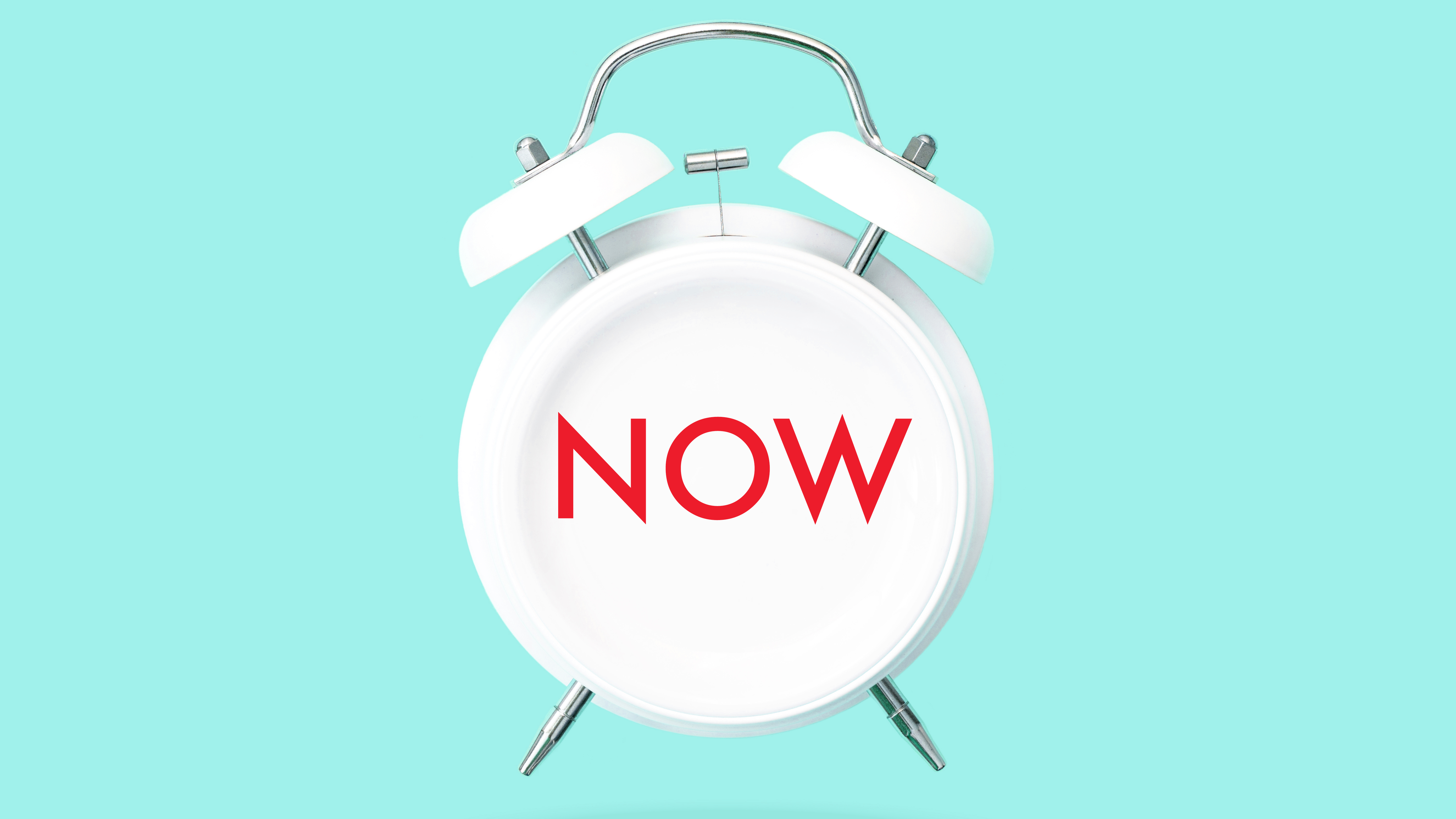 Now is the time to finalize your plans to attend CRN's 2022 events, Science in Session, Oct. 11, and Now, New, Next, Oct. 12–14.
CRN's room block and group rate at the Arizona Biltmore in Phoenix closes this Friday, Sept. 23.
Don't miss the opportunity to be part of the conversation on the latest science, challenges our industry is facing now, insights for identifying and optimizing what's new, and preparing for what's next.
---
---