Event Start Date
Apr 29, 2020
Event Start Time
2 pm Eastern
---
---
Driven by COVID-19 and related concerns about immunity, sales of dietary supplements are spiking just as the FDA announced it would be curtailing facility inspections and the need for the industry to act responsibly has never been higher, as CRN's Steve Mister observes in an article for New Hope Network's IDEAXCHANGE. "Now is the time for companies to double down on their quality controls," he advised.
CRN has convened experts who will offer practical advice how your company can consistently apply quality control measures to ensure your products meet consumer needs and expectations—with a focus on botanical ingredients, as well as compliance with GMP and FSMA regulations during the COVID-19 pandemic.  
Learn more about:
Best practices for ingredient testing to verify identity and possible contaminants
The importance of reputable analytical testing labs for challenging botanical ingredient testing
Free resources from the Botanical Adulterants Prevention Program to bolster your quality programs for ingredient specifications, qualification, and testing protocols
Relevant GMPs and modifying procedures related to protecting workers and maintaining production when faced with workforce reductions
Alternative compliance measures for adverse event reporting and Foreign Supplier Verification Program requirements, as temporarily allowable by FDA
With:
Élan Sudberg
CEO, Alkemist Labs
Stefan Gafner, Ph.D.
Chief Science Office, American Botanical Council
Joy Joseph, Ph.D.
President, Joy's Quality Management Systems
And moderated by:
Haiuyen Nguyen
Senior Director, Scientific & Regulatory Affairs, CRN
---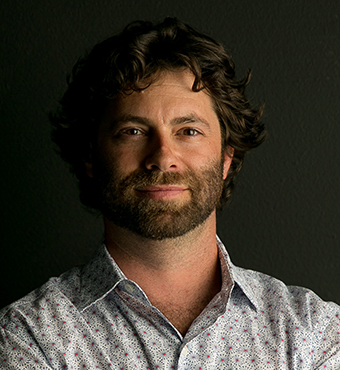 Élan Sudberg
CEO, Alkemist Laboratories
Élan M. Sudberg is CEO of Alkemist Labs, a passionately committed contract testing laboratory specializing in plant authentication, botanical ingredient identification and quantitative analytical services to the Food & Beverage, Nutraceutical and Cosmeceutical Industries. He holds a degree in chemistry from California State University Long Beach, and has authored numerous articles on phytochemistry and analytical techniques for the natural products and nutraceutical industry. Elan is on the executive committee of the AHPA board, on the AHPA Education and Research on Botanicals Foundation board and was founding chair of the Hemp and Medical Marijuana committee (now the Cannabis Committee). He received the 2019 NutraIngredients-USA NutraChampion award for advocacy of best testing practices.
---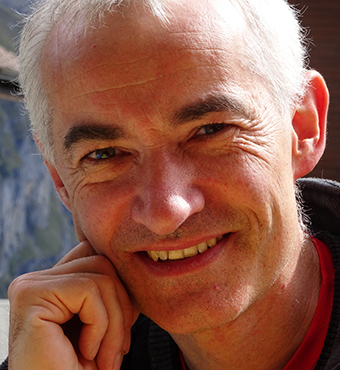 Stefan Gafner, Ph.D.
Chief Science Office, American Botanical Council
Technical Director, Botanical Adulterants Prevention Program
Stefan Gafner is Chief Science Officer of the American Botanical Council, an independent, nonprofit research and education organization. He is also technical director of the ABC-AHP-NCNPR Botanical Adulterants Prevention Program, a collaborative program to educate herbal and dietary supplement industry members about ingredient and product adulteration. Prior to working for ABC, Gafner served as a Director of Analytical Chemistry in the R&D department of natural personal care products company Tom's of Maine.
Gafner received his degree in pharmacy at the School of Pharmacy, University of Berne, in Berne, Switzerland. He obtained a PhD in pharmaceutical sciences, with a focus on the chemistry of medicinal plants, from the University of Lausanne in Switzerland, and conducted postdoctoral research on cancer chemopreventive natural products at the University of Illinois – Chicago in the College of Pharmacy. Gafner is author or co-author of over 50 peer-reviewed scientific publications and holds 5 patents.
---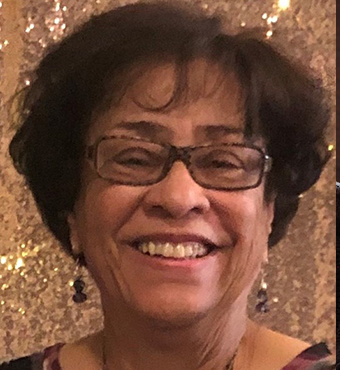 Joy Joseph, Ph.D.
President, Joy's Quality Management Systems
Joy Joseph is the President of Joys Quality Management Systems (JQMS). Her company specializes in Implementation of the Dietary Supplement Current Good Manufacturing Practices through training programs and facility auditing.She is an FSPCA lead instructor for Hazard Analysis and Preventive Controls and for the Foreign Supplier Verification Program.    
She has a B.S. in Chemistry from Xavier University and an M.B.A. in Technology Management from the University of Phoenix. Before founding (JQMS) ,she was formerly VP of Science and Technology at Pharmavite LLC.
Ms. Joseph is member of two the USP Expert Committees on Dietary Supplements, both Botanical andNon Botanical. She is a charter member for the American Association of Pharmaceutical Sciences. She is a member of the Counsel for Responsible Nutrition (CRN), the American Herbal Products Association (AHPA),the Natural Products Association (NPA, the United Natural Products Alliance (UNPA),The American Botanical Council (ABC) and a founding member of the Nutrition Industry Association.
She  has served on several the Scientific Advisory Boards, including the University of California, School of Pharmacy.  Ms. Joseph also served  as scientific advisor to Tablet and Capsule trade journal. She has authored several book chapters, "Regulation and Quality Issues Worldwide" for Regulation of Functional Foods and Nutraceuticals: A Global Perspective, and "Pharmaceutical Dosage Forms: Tablets," Third Edition.
As a consultant to the Food and Dietary Supplement Industry, she is primarily concentrating on "implementation and compliance to, 21CFR Part 111, Dietary Supplement "Good Manufacturing Practices," and the "Food Safety Modernization Act" regulations, where she has had extensive experience with training programs, facility audits and  the establishment of corrective action programs for achieving compliance. Her company also offers expertise in  quality control laboratory operations,dietary supplement label regulations, formulation technology  and regulatory affairs for foods, dietary supplement and drug products.
---