Event Start Date
Nov 15, 2022
Event End Date
Nov 15, 2022
Event Start Time
12:30 pm Eastern
Event End Time
1:15 pm Eastern
Join us live on LinkedIn for the next edition in this series of updates from the nation's capital with CRN—your team in Washington, D.C., connected to Congress, regulators and other key influencers affecting the dietary supplement industry.
CRN President & CEO Steve Mister, CRN Vice President, Government Relations, Julia Gustafson, and CRN Director, Government Relations, Mike Meirovitz will focus on three opportunities facing the government relations side of our industry:
The first is CRN's new economic study, Supplements to Savings, that examines how nine different regimens of dietary supplements can lead to substantial cost savings to the healthcare system. We'll cover just the highlights and point listeners to how they can leverage other aspects of the study to demonstrate the economic value (as well as the health benefits) of their products.
 
Just a week after the midterm elections, get the inside perspective on what the elections mean for the dietary supplement and functional food industry. We'll examine how the election night changes translate into governing challenges on Capitol Hill and how the industry's priorities may be impacted by who wins.
 
The drive toward more sustainable packaging is being steered by state legislatures (who want to require it) and consumers (who are demanding it as the price for their brand loyalty). Learn about the current state of these bills, which states have already enacted packaging requirements, and how these new laws will drive recycling efforts for single use packaging, and how the industry can lead rather than be led.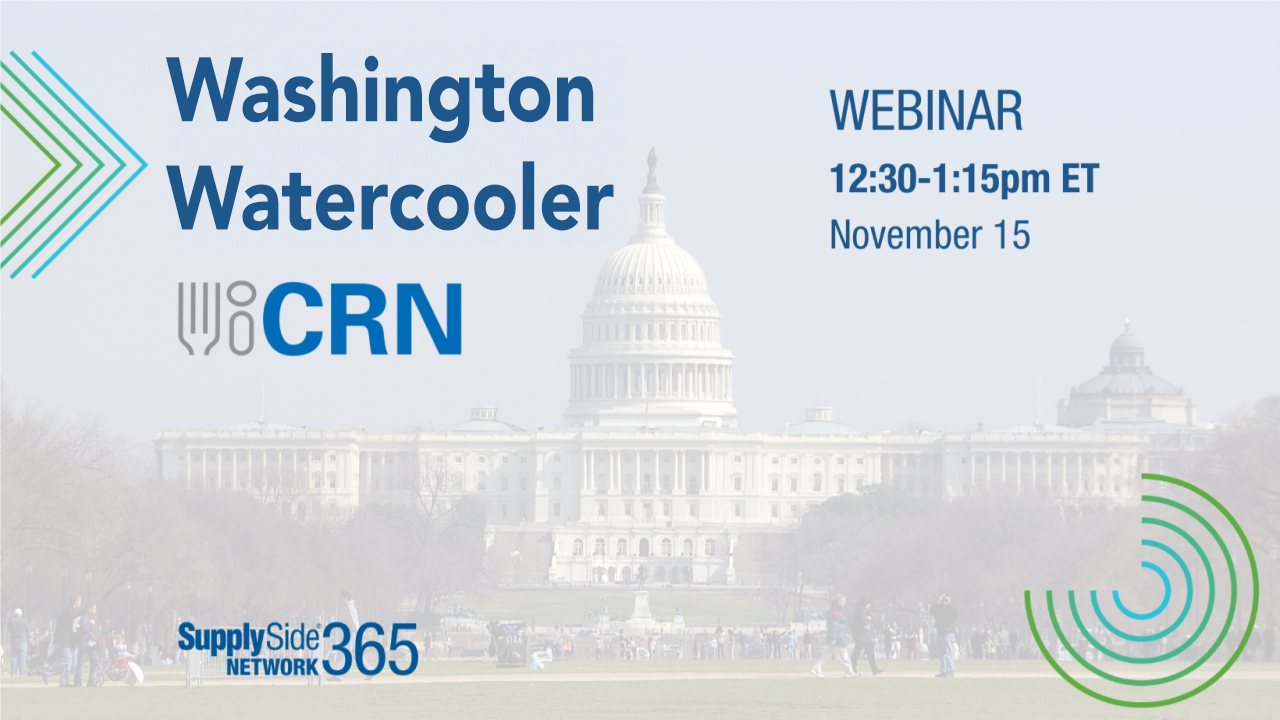 CRN presents the Washington Watercooler series through the SupplySide Network 365.
New to SupplySide Network 365? Follow this link to register for the platform and get access to this and other upcoming sessions.
Already have a profile within SupplySide Network 365? Log in here.  
Don't miss the live Q&A at the end of this event!