Event Start Date
Oct 14, 2021
Event End Date
Oct 14, 2021
Event Start Time
2 pm Eastern
Event End Time
2:45 pm Eastern
SupplySide Network 365
Join CRN on the SupplySide 365 Network for its 'Washington Watercooler' series—third edition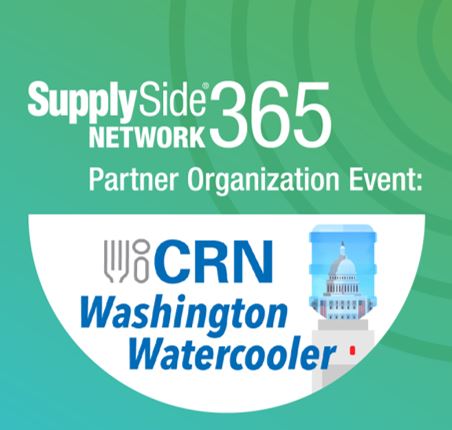 Join us for the third edition of this new series of updates from the nation's capital with CRN—your team in Washington, D.C., connected to Congress, regulators and other key influencers affecting the dietary supplement industry.
In our newest installment, CRN President & CEO Steve Mister and CRN Vice President, Government Relations, Julia Gustafson, will discuss:   
Why the industry should be circumspect about allowing FDA to set a maximum safe level for CBD—and the precedent this could set for other supplement ingredients
The dietary supplement industry's drug preclusion predicament—affecting CBD and now NAC, this problem is not going away and the industry needs to push back 
 Legislation that would allow consumers to purchase supplements with HSA/FSA funds—what are the real prospects for passage?
And more
Learn more and register here.
CRN presents the Washington Watercooler series through the SupplySide Network 365.
New to SupplySide Network 365? Follow this link to register for the platform and get access to this and other upcoming sessions.
Already have a profile within SupplySide Network 365? Log in here.  
Don't miss the live Q&A at the end of this event!