Event Start Date
Jun 01, 2022
Event Start Time
2 pm Eastern
Event End Date
Jun 01, 2022
Event End Time
3 pm Eastern
PAST EVENT — NO LONGER AVAILABLE
Parents are turning to supplements to fill nutrient gaps in their picky eaters' diets. According to the C.S. Mott Children's Hospital National Poll on Children's Health, most parents have given their child dietary supplements. Half of parents say their child regularly takes a supplement and 33% say their child has tried but does not take them regularly. Among parents who have given their child supplements, 80% say they chose products made specifically for children.
Join us to learn about legal requirements for marketing children's supplements—both to children and to the purchasing parents or other caregivers. We will also explore unique scientific substantiation considerations when making claims for children's products. In addition, our lineup of experts will walk participants through the following and more:
Guidance from the BBB National Programs Children's Advertising Review Unit (CARU) on advertising to children
Discussion and examples of what type of advertising is appropriate to children
How is the deception standard for children's advertising different from that for adults?
What's on the horizon for children's dietary supplement and functional food products
Moderated by:
Megan Olsen Senior Vice President & General Counsel, Council for Responsible Nutrition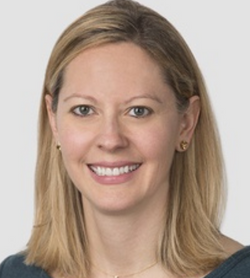 Ms. Olsen provides legal counsel and advice to CRN's staff and members in the areas of legislation, regulatory compliance and advocacy, and international policy development. In addition, she works with CRN's science department to prepare challenges to dietary supplement advertising through CRN's Advertising Review Program with the National Advertising Division (NAD). Prior to joining CRN, Ms. Olsen held the position of special counsel for Wiley Rein LLP in Washington, D.C. She earned her J.D. from the Catholic University of America Columbus School of Law in Washington D.C., and received her B.A. in Business Management from Gettysburg College in Pennsylvania.
With:
Sarah Clark, MPH Research Scientist, Department of Pediatrics, University of Michigan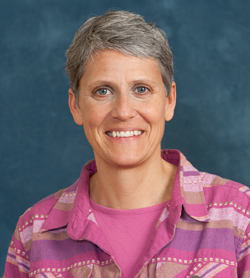 Sarah Clark is a Research Scientist in the Department of Pediatrics at the University of Michigan. With a background in public health, she evaluates the impact of Medicaid programs and policies on utilization of services and health outcomes.In her role as Co-Director of the C.S. Mott Children's Hospital National Poll on Children's Health, she explores parent knowledge, attitudes, experiences and preferences on a range of child health topics.   
Annie Ugurlayan Assistant Director at the National Advertising Division, BBB National Programs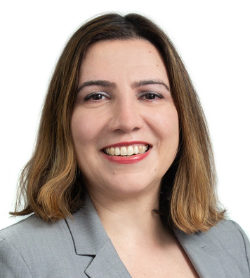 Annie M. Ugurlayan is an Assistant Director at the National Advertising Division (NAD) and Deputy Director at the National Advertising Review Board (NARB) of the BBB National Programs.  She joined NAD in 2003 and handles a wide variety of cases and has successfully argued appeals before the National Advertising Review Board.  Annie oversees case management, NAD's monitoring cases, and advises first-time participants on the NAD Procedures and process.  Annie is also a frequent lecturer at conferences nationwide and abroad.
 
Annie is a published author and is actively involved in various bar associations, including Co-Chair of the Advertising Disputes and Litigation Committee of the ABA's Section of Antitrust Law and Chair of the Domestic Violence Committee of the Armenian Bar Association. She is a graduate of Hamilton College (B.A., magna cum laude) and the Maurice A. Deane School of Law at Hofstra University. 
Maureen Enright VP Children's Food and Beverage Advertising Initiative, BBB National Programs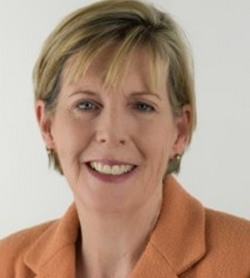 Maureen Enright leads the Children's Food and Beverage Advertising Initiative (CFBAI), a voluntary self-regulation "pledge" program that sets standards for food advertising to children in the U.S. CFBAI is one of a dozen self-regulation programs administered by BBB National Programs. CFBAI works with 20 of the leading U.S. food, beverage, and quick serve companies to ensure that foods in child-directed ads meet strict nutrition standards to help address childhood obesity. Ms. Enright has directed CFBAI since 2016. Prior to joining CFBAI, she was of counsel at a national law firm where she focused on food, dietary supplement, and over-the-counter drug advertising issues. She spent ten years at the Federal Trade Commission and held several positions, including Assistant to the Director of the Bureau of Consumer Protection, Acting Assistant Director of Enforcement, and staff attorney in the Division of Advertising Practices. She is a graduate of the University of Virginia School of Law.
Debra Policarpo Senior Attorney at the Children's Advertising Review Unit, BBB National Programs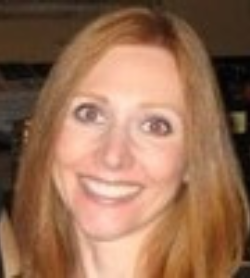 Debra Policarpo joined BBB National Programs in April 2021, as a Senior Attorney for the Children's Advertising Review Unit (CARU). In her role, Debra helps companies comply with laws and guidelines that protect children from deceptive or inappropriate marketing and ensure that, in an online environment, children's data is collected and handled responsibly. Before joining CARU, Debra practiced as an in-house and freelance attorney with expertise in several areas of the law, including advertising and marketing, privacy, intellectual property and contracts. She has worked as in-house counsel for companies such as Chico's FAS, Inc. and Choice Hotels International.  Debra received her undergraduate degree from Rutgers University and Juris Doctor degree from Temple University's Beasley School of Law.
PAST EVENT — NO LONGER AVAILABLE