Event Start Date
Apr 21, 2021
Event End Date
Apr 21, 2021
Event Start Time
2 pm Eastern
Event End Time
2:45 pm Eastern
SSN 365
Make the wisdom of transparency work for you with the Supplement OWL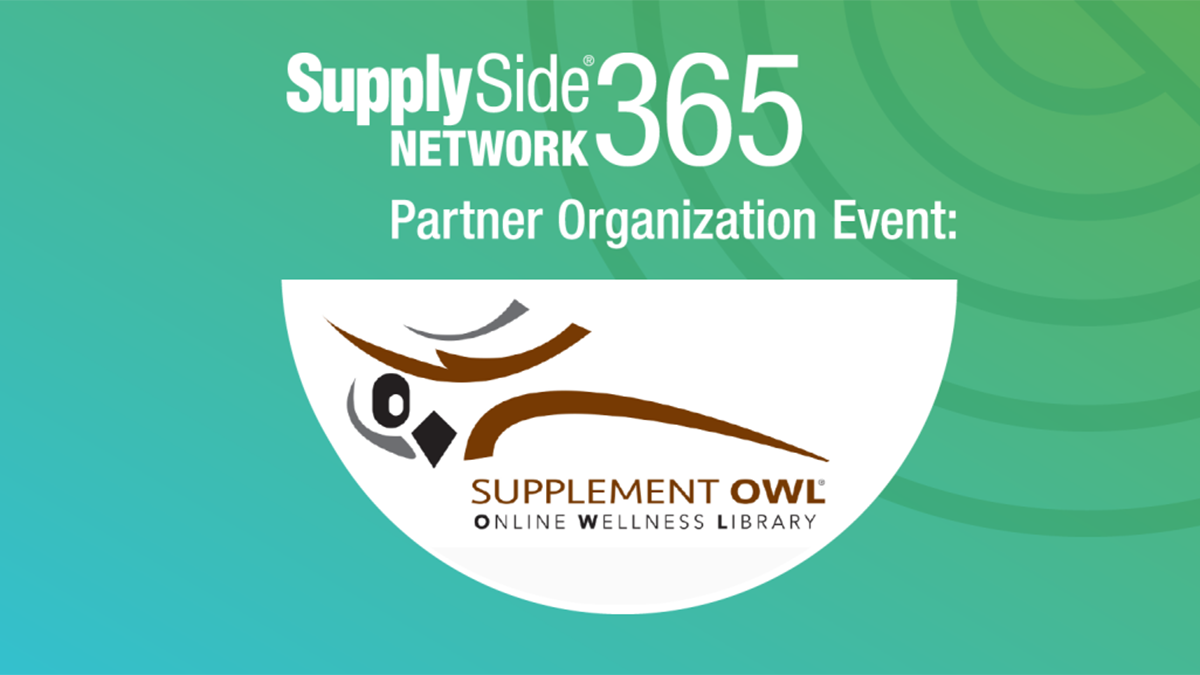 Join CRN to learn about the voluntary supplement product registry that's serving supplement users, regulators and businesses as a platform for full industry transparency—the Supplement OWL.
CRN's Vice President, Scientific & Regulatory Affairs, Luke Huber, N.D., MBA, will give background on the online wellness library and updates on how the OWL: 
Enhances participating supplement manufacturers' status as transparent and accountable industry leaders
Provides a voluntary working model of how mandatory product listing, proposed by FDA and supported by CRN, would look
Provides FDA an updated window into the dietary supplement marketplace
Provides supplement users and industry stakeholders with key information on supplement products
Dr. Huber will give a live walk-through of key Supplement OWL features and recent upgrades to the business user experience that make it easier than ever to participate.
Learn more and register here.
New to SupplySide Network 365?
Register for the platform here and get access to this and other upcoming sessions.
Already have a profile within SupplySide Network 365?
Log in here.