Event Start Date
Jun 15, 2021
Event End Date
Jun 15, 2021
Event Start Time
2 pm Eastern
Event End Time
3 pm Eastern
---
CRN's Sports Nutrition Working Group (SNWG) will host its next meeting on Tuesday, June 15 from 2:00 to 3:00 PM ET. This is the second of two Summer Olympics-themed meetings. 
See all dates on our Events/Education feed and download the CRN Connect app to add them to your schedule/calendar. 
Contact Bill Dumais with questions.
---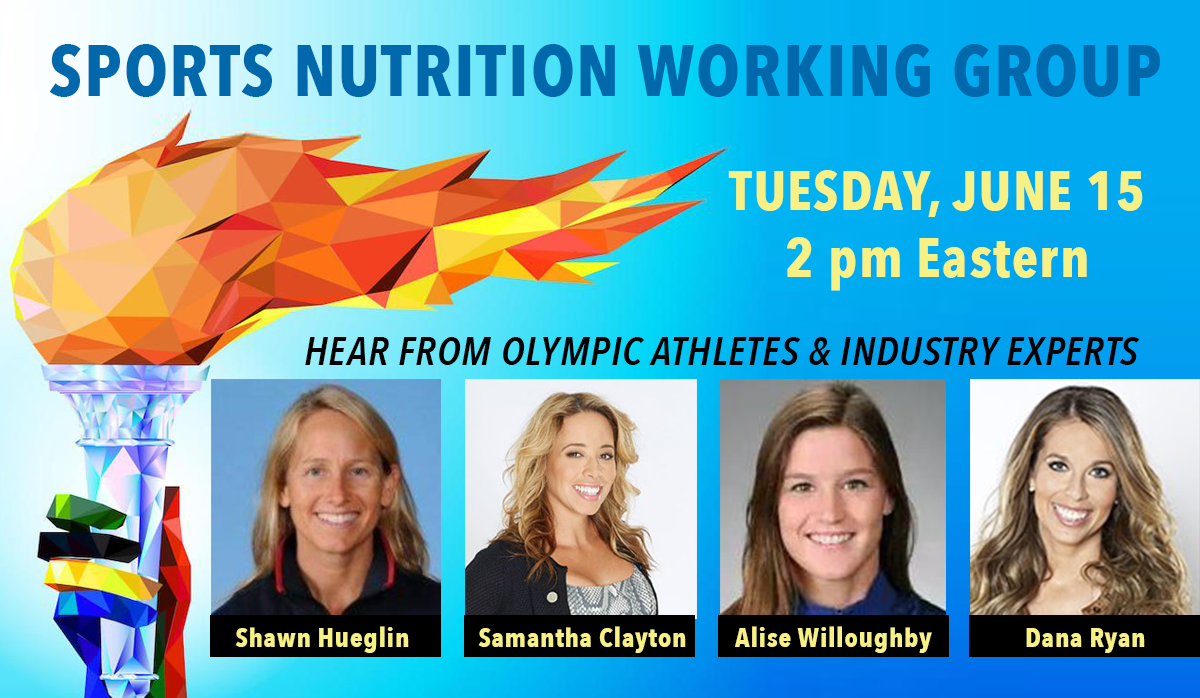 The 2021 Summer Olympics are right around the corner, and athletes have been preparing for the big games for years. Get to know how some Olympic athletes utilize sports nutrition in their training regimen, and what athletes look for in their sports nutrition products!
Guest Speakers Include:

Samantha Clayton
Former Olympian, Vice President of Worldwide Sports Performance and Fitness at Herbalife

Shawn Hueglin, PhD, RD 
Sport Dietitian at the United States Olympic and Paralympic Committee



Dana Ryan, PhD, MBA
Has worked with numerous professional sports teams to develop their nutrition programs 

Alise Willoughby
2021 Olympian, BMX racing—Took the silver in 2016 for Team USA—learn more.

Moderated By: 


Jim Komorowski
CRN's Sports Nutrition Working Group Chair

Adam Branfman
CRN's Sports Nutrition Working Group Vice-Chair