Event Start Date
Dec 18, 2018
Event End Date
Dec 18, 2018
Event Start Time
2 pm Eastern
Event End Time
4 pm Eastern
Webinar
Intentional Ingredient Overages: Legal Concerns, Regulatory Considerations, and Best Practices to Ensure Products Contain Declared Values Throughout Shelf-Life 
(This webinar has passed and is no longer available.)
Dietary supplement and functional food manufacturers must ensure that their products contain the amount of nutrients declared on the label, even at the end of the product's shelf-life. Adding more of an ingredient during manufacture than is declared on the label is often required to meet label claims in dietary supplement and functional food formulation, especially for certain ingredients.
Factors such as the supplement's composition,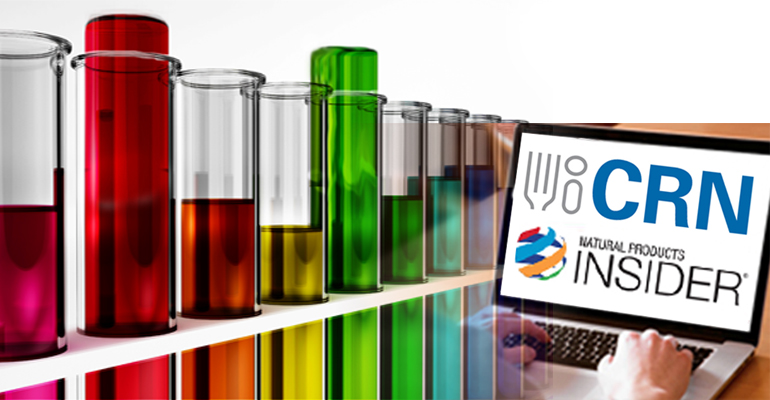 the type of dietary ingredients, and anticipated storage and handling conditions, can all lead to conscious decisions by manufacturers to add more of an ingredient during manufacture than is stated on the label. Product formulation decisions must be made in compliance with FDA and international regulations, depending on where a product is sold.  Ingredient overage practices also have drawn attention from consumer products testing services, plaintiffs' attorneys, and the media.
CRN and Natural Products INSIDER present this webinar to help companies gain an understanding of regulatory and marketing considerations related to ingredient overages and to share industry best practices that help ensure consumer safety, as well as consumer confidence in their brands.
$199 or $149 for CRN members.
CRN members use code: "CRNMember" for discount (membership will be verified).
---
During our webinar, experts will discuss questions including:
How do companies address ingredient and product safety when including overages in a finished product?
How do label regulations, expiration dating, and other factors influence how much more of an ingredient can be added to a product?
How do I include more of an ingredient than is declared and still be in compliance with good manufacturing practices (GMPs)?
What can I learn from recent class action litigation related to overages?
What role do retailer or other third-party testing requirements play?
Join us to learn answers to these questions and much more!
A Q&A period will follow speaker presentations.
With:
Robert Durkin Deputy Director, FDA Office of Dietary Supplement Programs 
Michael Simpson, Ph.D. Chief Technical Officer, Santa Cruz Nutritionals
Mary Murray, Ph.D. Senior Principal Research Scientist Amway/Nutrilite
Michelle Jackson Partner, Venable LLP
Steve Cammarn, Ph.D. Consultant, EAS Consulting Group
Moderated by:
Megan Olsen Assistant General Counsel, CRN
---
MODERATOR: Megan Olsen Assistant General Counsel, CRN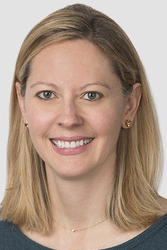 Ms. Olsen provides legal counsel and advice to CRN's staff and members in the areas of legislation, regulatory compliance and advocacy, and international policy development. In addition, she works with CRN's science department to prepare challenges to dietary supplement advertising through CRN's Advertising Review Program with the National Advertising Division (NAD). Prior to joining CRN, Ms. Olsen held the position of special counsel for Wiley Rein LLP in Washington, D.C. She earned her J.D. from the Catholic University of America Columbus School of Law in Washington D.C., and received her B.A. in Business Management from Gettysburg College in Pennsylvania.
---
Speaker Bios...
Robert Durkin Deputy Director, ODSP/CFSAN
Bob Durkin is the Deputy Director of the Office of Dietary Supplement Programs (ODSP) in FDA's Center for Food Safety and Applied Nutrition (CFSAN).  Bob joined FDA in 2008 as a consumer safety officer with the Center for Drug Evaluation & Research's (CDER) Office of Compliance where he worked on regulatory actions with respect to misbranded and unapproved new drugs, including compounded drugs, fraudulent drugs, marketed unapproved drugs, and over-the-counter drugs.  Prior to joining FDA, he served as a Commissioned Officer in the US Army where he completed a residency in Nuclear Pharmacy Practice at Walter Reed Army Medical Center and obtained status as Board Certified Nuclear Pharmacist. Bob received his pharmacy degree from Philadelphia College of Pharmacy and Science, his master's degree in cell-molecular-biology from the University of Hawaii at Manoa, and his law degree from Widener University. He is licensed to practice pharmacy in Pennsylvania and Maryland and is a member of the Pennsylvania Bar.
---
Michael Simpson Chief Technical Officer, Santa Cruz Nutritionals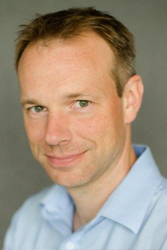 Michael Simpson, Ph.D. has over 20 years of experience in Consumer Healthcare R&D. He has Ph.D. in chemistry from Heriot Watt University and began his career with P&G in the UK before moving with them to the US in 2006. Michael has focused on delivering consumer driven design, developing products in Oral Care for brands such as Crest, Cold products for Vicks, Pet Food for Iams as well as exploring new business development opportunities. In 2014 Michael joined Pfizer Consumer Healthcare with R&D responsibility for Centrum, Emergen-C and Caltrate, he is now Chief Technology Officer for Santa Cruz Nutritionals, driving innovation in the rapidly growing nutritional gummies segment and new opportunity areas.
---
Mary A. Murray, Ph.D. Senior Principal Research Scientist, Nutrition R&D – Nutrilite Brand, Amway Corporation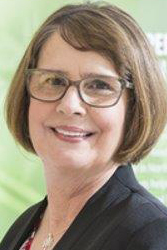 Dr. Murray received her Ph.D. in Pharmaceutical Sciences from the University of Cincinnati. She has more than 20 years experience with Amway in global formulation of Nutrilite brand supplements. Now a member of Amway's Global Discovery R&D team, Dr. Murray is researching new and innovative technologies, functional excipients, and nutrition ingredients beneficial to healthy aging, skin health and women's health. Dr. Murray is a member of AAPS, FIP, and AOAC, and participated in the IADSA Task Force that worked to develop the latest publication from IADSA on Tolerances for Food Supplements. Dr. Murray is a member of Amway's prestigious Distinguished Scientific Leadership Society and has more than 50 publications, posters and presentations as well as 11 patents
---
Michelle Jackson Partner, Venable LLP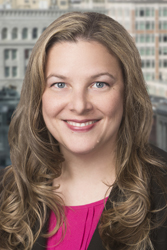 Ms. Jackson is a regulatory attorney who counsels clients concerning the development, formulation, manufacture, distribution, promotion, and advertising of FDA-regulated products, with a focus on dietary supplements. She handles matters involving regulation and enforcement by federal and state agencies, including the U.S. Food and Drug Administration (FDA), the U.S. Federal Trade Commission (FTC), and state Attorneys General. Ms. Jackson routinely advises clients on labeling issues and GMP compliance, from advising clients on product formulation and ingredient overages to drafting and implementing Standard Operating Procedures (SOPs).  In the event of agency enforcement actions, Ms. Jackson helps clients respond to inspectional observations (form FDA 483), Warning Letters from the FDA, civil investigative demands (CIDs) from the FTC, and subpoenas from state Attorneys General. Ms. Jackson also helps defend clients against actual and threatened plaintiff lawsuits (including class actions), and she advises clients on ways to help lower their risks.
---
Steve Cammarn, Ph.D. Consultant, EAS Consulting Group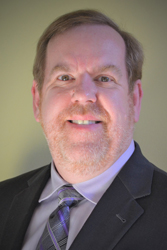 Stephen Cammarn, Ph.D., is an independent consultant with EAS Consulting Group. Dr. Cammarn has significant experience leading and managing organizations to develop, launch and ensure the quality of new products in the pharmaceutical, OTC and VMS industries. Dr. Cammarn has particular experience in R&D, Quality Assurance, project leadership and management, Due Diligence, CMC Regulatory, and cGMPs. 
---
VIEW ON DEMAND VIA NATURAL PRODUCTS INSIDER