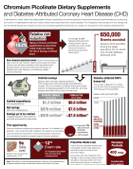 WASHINGTON, D.C., October 30, 2013—Diabetes is a devastating disease without a cure, and one that increasingly affects older Americans. The American Diabetes Association (ADA) estimates that more than 17 million U.S. adults over the age of 55 suffered from diabetes in 2012. Because diabetes increases the risk of developing other serious health conditions, such as coronary heart disease (CHD), prevention is the best option. But for those who do develop diabetes, lifestyle changes can help people manage the disease.
 In fact, lifestyle changes, combined with proper medical care, are the only ways to prevent the alternative of debilitating, life-threatening and also financial effects associated with diabetes on both individual and societal levels. This November, Diabetes Awareness Month presents an opportunity to learn about new healthy lifestyle habits for those with diabetes and to strive for smart prevention.
"A healthy lifestyle for diabetics must emphasize healthy diet and plenty of exercise," said Duffy MacKay, N.D., vice president, scientific & regulatory affairs, Council for Responsible Nutrition. "It requires working very closely with your doctors and opening up a dialogue with them about using all the tools at your disposal, one of which may be supplementation."
One of the risk factors for people with type 2 diabetes, the most common form, is insulin resistance, and this can cause high blood glucose levels—or hyperglycemia. Another risk factor, as reported by the ADA, is that people with diabetes are more likely to develop coronary heart disease than those without diabetes.
Multiple studies have found that chromium picolinate supplementation* by diabetics can help reduce their high blood glucose levels and consequently help to reduce medical events related to CHD. (This outcome is evidenced by a correlation between prolonged elevation in blood sugar, as measured by HbA1c levels, and the rate of CHD.)
According to a new economic report, the cost of diabetes-attributed CHD hospitalizations alone in the U.S. was an estimated $26.4 billion in 2012—and that cost only will continue to rise, with the expectation that the number of diabetic adults over 55 with CHD will rise by 12 percent between 2013 and 2020. However, this same report, "Smart Prevention—Health Care Cost Savings Resulting from the Targeted Use of Dietary Supplements," conducted by the economic firm, Frost & Sullivan, with a grant from the Council for Responsible Nutrition (CRN) Foundation, demonstrates an opportunity for chromium picolinate supplements to improve the quality of life for diabetic adults with CHD as well as save billions of dollars through the reduction of diabetes-attributed CHD hospitalizations.
The report found that 81,243 diabetes-attributed CHD medical events can be avoided each year—or a total of 650,000 events between 2013 and 2020—through the use of chromium picolinate dietary supplements at preventive intake levels. Additionally, over $7.8 billion in cumulative cost savings is potentially realizable through increased usage of chromium picolinate supplements by the targeted population.
To achieve the report findings, Frost & Sullivan conducted a systematic review of scientific studies that examined whether chromium picolinate supplementation reduced blood glucose levels, and consequently, reduced medical events related to diabetes-induced CHD. The firm then projected the rates of diabetes-attributed CHD medical events across diabetic U.S. adults over the age of 55 with CHD and applied a cost benefit analysis to determine the cost savings if people in this targeted population took chromium picolinate at preventive intake levels.
The full Frost & Sullivan economic report and accompanying materials, including a chromium picolinate infographic, are available for free at www.supplementforsmartprevention.org.
*Doctors and other health care practitioners can consider chromium picolinate supplementation as part of a diabetes treatment plan. However, marketers are not allowed to market dietary supplements as intended to treat, diagnose, mitigate, prevent, or cure disease.
---
Note to Editor: A series of infographics portraying the data from the Frost & Sullivan report is available for free download and use at www.supplementforsmartprevention.org. Infographics were designed by Tommy McCall and his team at Infographics.com.
About the CRN Foundation: The CRN Foundation was established in 2009 as a non-profit 501(c)(3) organization for the purpose of educating people about the beneficial, safe and responsible use of dietary supplements and their ingredients as part of a culture of wellness.
About the Council for Responsible Nutrition: The Council for Responsible Nutrition (CRN), founded in 1973, is a Washington, D.C.-based trade association representing 100+ dietary supplement manufacturers, ingredient suppliers, and companies providing services to those manufacturers and suppliers.  In addition to complying with a host of federal and state regulations governing dietary supplements in the areas of manufacturing, marketing, quality control and safety, our manufacturer and supplier members also agree to adhere to additional voluntary guidelines as well as to CRN's Code of Ethics. Visit www.crnusa.org and www.lifesupplemented.org. Follow us on Twitter @crn_supplements and @wannabewell and on Facebook.
About Frost & Sullivan: Frost & Sullivan, the Growth Partnership Company, works in collaboration with clients to leverage visionary innovation that addresses the global challenges and related growth opportunities that will make or break today's market participants. For more than 50 years, they have been developing growth strategies for the global 1000, emerging businesses, the public sector and the investment community.