—Members added during Q2 and Q3 2021; include array of supplement manufacturers and service providers; represent growing CRN membership—
NOVEMBER 16, 2021
WASHINGTON—The Council for Responsible Nutrition (CRN), the leading trade association for the dietary supplement and functional food industry, today announced the addition of 10 new companies to its membership rolls.
The members, added during the second and third quarters of 2021, include an array of supplement manufacturers and service providers and represent a growing CRN membership.
New voting members include: Arbonne International; Bodybuilding.com; Open Book Extracts; and Metabolic Maintenance. Joining CRN as new associate members are: Alston & Bird; Atlantia Clinical Trials; Covington & Burling, LLP; Creative Services, Inc.; and the law office of Scheril Murray Powell, P.A. The CRN Board of Directors also approved Well Peak Biotechnology as a new international member. 
CRN voting members are ingredient suppliers and manufacturers in the dietary supplement and functional food industry. Associate members are companies providing services to those suppliers and manufacturers. All CRN members adhere to its code of ethics, comply with voluntary recommendations, and manufacture dietary supplements to high quality standards under good manufacturing practices.
Details about the new CRN member companies appear below. A complete list of CRN's more than 200 member companies is available on the CRN website. For information about becoming a CRN member, contact Carl Hyland, vice president of membership development, at chyland@crnusa.org or 202-204-7674.
Voting Members
Arbonne International
Since 1980, Arbonne PBC has created personal care, beauty, and wellness products with premium plant-based ingredients grounded in science and clinical research. Arbonne's healthy living product philosophy and entrepreneurial business opportunity foster a positive mindset that helps individuals and communities flourish.
The brand's core values are empowerment, transparency and sustainability, with the vision that everyone can flourish by being good to themselves, their community and the planet. 2021 marks Arbonne's first anniversary as a certified B Corporation—the only certification of its kind to comprehensively measure a company's social and environmental performance, transparency and accountability.
Arbonne is a proud portfolio brand of Groupe Rocher, a French purpose-driven company and European leader of botanical beauty, whose mission is to reconnect people to nature. Arbonne products are available online at arbonne.com or through an extensive network of Arbonne Independent Consultants across the world. Arbonne is a proud member of the Direct Selling Association.
Bodybuilding.com 
Bodybuilding.com is the longest-running digital destination for elite fitness, enabling millions to build their ideal bodies. As the first fitness platform combining content, community, and commerce, Bodybuilding.com is dedicated to enabling fitness as a life journey. Bodybuilding.com has incubated and cultivated industry-defining brands with products and programming that helped shape today's industry.
Bodybuilding.com offers Signature Series and top brand supplements, performance activewear and gear, BodyFit Membership, fitness apps, an extensive exercise database with detailed instructions and video, a supportive global community, and award-winning customer service. Bodybuilding.com is a 12-time "Bizrate Circle of Excellence for Customer Service" honoree and earned the 2019 Digiday Publishing Award for best paid subscription/membership product. 
Open Book Extracts 
Open Book Extracts (OBX) is a cGMP-certified manufacturer of premium plant-based cannabinoid products and aims to be the industry's "true north" by delivering premium products, exceptional service and industry-leading transparency. With a 76,000 square-foot, cGMP-certified research and production facility near Durham, North Carolina, OBX has developed proven methods to efficiently manufacture a broad range of cannabinoids from hemp and natural sources, including CBD, CBN, CBC, CBG, CBGa, CBT, CBDa, CBDv and THCv. 
OBX offers concept-to-market formulation and product development services, leveraging leading water-soluble technology and unique delivery mechanisms to help its clients bring to market a wide range of finished goods, from core softgels, capsules, and gummies to orally dissolving tablets, tongue strips, and aerosol sprays.
Metabolic Maintenance 
Since 1984, Metabolic Maintenance has provided healthcare practitioners with consistent, high-quality products with no added preservatives, excipients, binders or fillers. They are steadfast in their commitment to the highest standards in every step of manufacturing professional supplements, from the careful sourcing of ingredients to the safe shipping of amber glass bottles. Although operating as a family-run business, Metabolic Maintenance products continue to keep pace with larger competitors in a rapidly growing industry. Thanks to an incredible team, Metabolic Maintenance proudly stands behind pure products all customers can trust.
Associate Members
Associate Members
Alston & Bird 
Alston & Bird LLP is an international law firm with more than 800 lawyers in offices worldwide. The firm's nationally ranked intellectual property and food and beverage attorneys are perfectly situated to help clients navigate business and legal needs—whether guidance on regulatory compliance, brand protection or enforcement, or when facing litigation. Alston & Bird's lawyers provide sound counsel and creative solutions to keep businesses thriving.
Atlantia Clinical Trials 
Atlantia Clinical Trials is a contract research organization (CRO) that specializes in conducting human studies in foods, beverages, supplements, live-biotherapeutics and cosmetics for companies world-wide looking to scientifically validate their functional ingredients to support a health claim, structure function claim, or general product marketing claim.
Atlantia runs and operates its own clinic sites in Europe and the USA and conducts all studies to ICH-GCP standards. The team includes experts in digestive health, mental health (psychological stress and cognition), cardiovascular health, sports performance, metabolic disease, bone health, immune health, skin health and healthy aging. Atlantia manages all elements from protocol design, recruitment and study execution, to sample and data analysis, statistics and report/dossier preparation to provide a service which is technically and clinically superior.
Covington & Burling LLP 
Covington & Burling LLP is a global law firm headquartered in Washington, D.C. The firm advises leading dietary supplement, food and beverage companies on the broad range of issues that may arise from product conception through promotion in the U.S., Europe, China and elsewhere around the world. The firm brings to its current work a virtually unparalleled record of involvement with the most important legislative and regulatory developments in the dietary supplement and food arenas. Covington's clients also benefit from the expertise and insights of numerous former high-ranking FDA and FTC officials, including two former chief counsels and commissioner of the FDA, former director of the Bureau of Consumer Protection, and former principal deputy general counsel of the FTC.
Creative Services, Inc. 
Creative Services Inc. (CSI) is a proven and dynamic background screening company dedicated to comprehensive screening and client success. CSI offers full-service, global background screening and security consulting. CSI maintains a strong commitment to best practices and innovative solutions.
International Member
The Law Office of Scheril Murray Powell, P.A. 
Scheril Murray Powell, Esq. is a trade, agricultural, cannabis and dietary supplement attorney at Doumar, Allsworth, Laystrom, Voigt, Adair, and Dishowitz LLP. The Daily Business Review has named her one of the "Top 12 Cannabis Attorneys in Florida," and she is the ASTM D37 Cannabis Committee's chair of its diversity, equity, and inclusion subcommittee. The transactional firm specializes in import/export matters, contract drafting/review, international registrations, cannabis applications, novel foods submissions, and government relations/lobbying.
International Member
Well Peak Biotechnology Co, Ltd. 
With headquarters in Taiwan and Shanghai, Well Peak Biotechnology has been an ingredient supplier since 1998 under the Wedar corporate brand. The company represents branded ingredients for food and nutraceuticals industries. Their staff is familiar with trading and regulatory affairs in both Taiwan and China.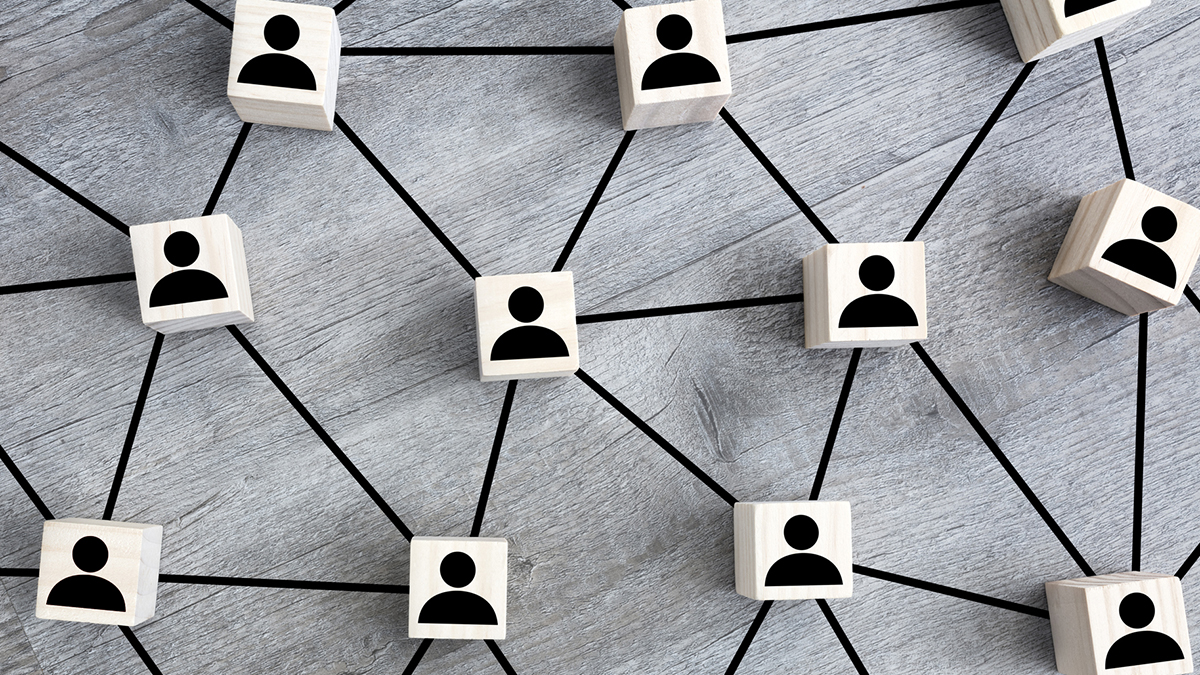 The Council for Responsible Nutrition (CRN), founded in 1973, is a Washington, D.C.-based trade association representing 180+ dietary supplement and functional food manufacturers, ingredient suppliers, and companies providing services to those manufacturers and suppliers. In addition to complying with a host of federal and state regulations governing dietary supplements and food in the areas of manufacturing, marketing, quality control and safety, our manufacturer and supplier members also agree to adhere to additional voluntary guidelines as well as to CRN's Code of Ethics. Follow us on Twitter @CRN_Supplements and LinkedIn.