Washington, D.C., September 5, 2019—The Council for Responsible Nutrition (CRN), the leading trade association for the dietary supplement and functional food industry, today announced that Major Garrett, CBS News' chief Washington correspondent and columnist at large for National Journal, will speak on the morning of Saturday, Nov. 9, during the "Breakfast With…" session at The Conference: CRN's Annual Symposium for the Dietary Supplement and Functional Food Industry.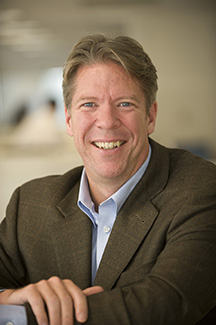 Mr. Garrett's reflections on politics, the inner workings of Congress, and the role of the media call upon personal anecdotes from his time on Capitol Hill, well-built relationships with top political players, and tales from the presidential campaigns he's covered. Having worked for the White House teams of both CNN and Fox News, he is universally recognized as non-partisan and balanced. Mr. Garrett regularly appears on CBS, ABC, MSNBC, CNN, and NPR. In addition, he has worked with U.S. News and World Report, The Washington Times, The Weekly Standard, and Mother Jones.
The Conference program features top-level speakers on the most current industry issues as well as inspiring perspectives from thought leaders—from the Thursday morning address by FDA's Principal Associate Commissioner for Policy, Lowell Schiller, to the closing session Saturday after Mr. Garrett's breakfast address in which attendees will get "Lessons in Leadership" from Jake Wood, sergeant-turned CEO of Team Rubicon, a nonprofit organization that recruits, trains and deploys military veterans to disaster zones. 
The Conference takes place Wednesday, Nov. 6, through Saturday, Nov. 9, at the Park Hyatt Aviara in Carlsbad, California, in tandem with The Workshop: CRN's Day of Science on Nov 6. CRN offers four flexible registration options: 1) The Workshop/The Conference package; 2) The Workshop only; 3) The Conference only; and 4) The Workshop and first day of The Conference. Attendees must first register for CRN's events to be eligible for accommodations in CRN's room block group rate at the Park Hyatt Aviara. More details and registration can be found online: www.crnusa.org/2019events.
Note to Editor: The Council for Responsible Nutrition (CRN), founded in 1973, is a Washington, D.C.-based trade association representing 150+ dietary supplement and functional food manufacturers, ingredient suppliers, and companies providing services to those manufacturers and suppliers. In addition to complying with a host of federal and state regulations governing dietary supplements and food in the areas of manufacturing, marketing, quality control and safety, our manufacturer and supplier members also agree to adhere to additional voluntary guidelines as well as to CRN's Code of Ethics. Visit www.crnusa.org. Follow us on Twitter @CRN_Supplements, Facebook, and LinkedIn.