NOVEMBER 9, 2021
Muckle to lead trade media engagement, bolster policy press outreach strategies, and secure media opportunities for CRN initiatives
WASHINGTON—The Council for Responsible Nutrition (CRN), the leading trade association for the dietary supplement and functional food industry, today announced its hire of award-winning PR strategist Craig M. Muckle as Director of Communications.
Muckle will lead trade media outreach and engagement, bolster press outreach strategies, and identify media opportunities for CRN initiatives.
"We're delighted Craig has joined our team," said CRN President & CEO Steve Mister. Mister cited Muckle's extensive experience handling high-level media relations programs for national retailers like Safeway and Rite Aid as a boon to help CRN fulfill its mission. "Welcoming key talent and fresh perspective from outside the dietary supplement industry is critical to our growth," Mister continued.
Muckle's career highlights include influencing DC City Council to establish a $4M relief fund that defrayed 80% of annual DC Water fees levied on local nonprofits; singlehandedly resolving a PR crisis at a DC Safeway store within 48 hours; and generating a new 8-figure revenue stream by persuading DC City Council to amend the one-per-company alcohol license limitation, enabling Safeway to obtain beer and wine licenses for 10 stores.
Muckle's bona fides include an 18-year tenure as Safeway's eastern division manager for public affairs and government relations, plus additional corporate experience at Rite Aid, BET, and ESPN. He also served as an adjunct professor in Howard University's School of Communications from 2014 to 2016. Muckle's areas of specialty include media, government, and community relations and strategic communications. In 2015, Muckle was awarded the Minority Business Leader Award by the Washington Business Journal.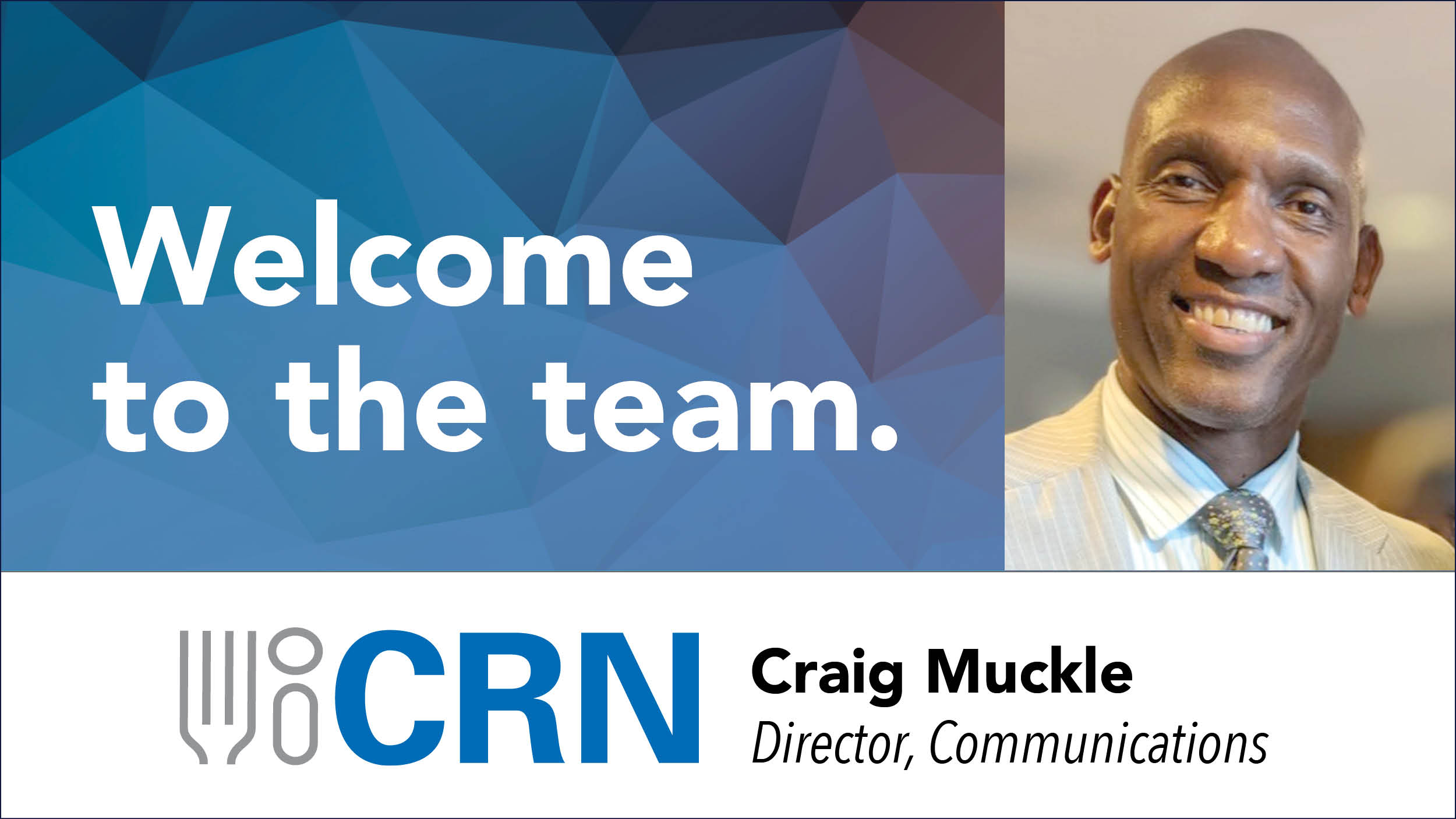 "I am both honored and excited to join the CRN team," said Muckle. "This is such an impressive team with which to work. It's an honor to help the association in its mission to push the supplement industry forward."
Muckle serves on the board of directors for both the Greater Bowie and Prince George's County chambers of commerce. He holds a bachelor's degree in communications from the University of Dayton in Dayton, Ohio. Muckle will report to Brian Wommack, Senior Vice President, Communications.
About the Council for Responsible Nutrition
The Council for Responsible Nutrition (CRN), founded in 1973, is a Washington, D.C.-based trade association representing 180+ dietary supplement and functional food manufacturers, ingredient suppliers, and companies providing services to those manufacturers and suppliers. In addition to complying with a host of federal and state regulations governing dietary supplements and food in the areas of manufacturing, marketing, quality control and safety, our manufacturer and supplier members also agree to adhere to additional voluntary guidelines as well as to CRN's Code of Ethics. Follow us on Twitter @CRN_Supplements and LinkedIn.