SEPTEMBER 21, 2021
—New plan addresses industry consolidation and growth; provides more equitable rate structure across company sizes—
WASHINGTON – The Council for Responsible Nutrition (CRN), the leading trade association for the dietary supplement and functional food industry, today announced a new membership dues plan for 2022.
The new plan will reduce the annual dues for many companies, making CRN membership available to companies of all sizes. The plan also addresses continued industry consolidation and provides an equitable rate structure, enabling CRN to continue to tackle the broad range of issues critical to the future of the industry.
"This change opens the playing field to more companies," said CRN Chairman Barry Ritz, Ph.D., vice president of science, regulatory, and innovation at Nestlé Health Science. "Midsize companies that previously perceived us as 'too expensive' now have the opportunity to secure a seat at the CRN table."
The change in dues structure was recommended by a task force of CRN members appointed by Ritz and unanimously approved by the CRN Board of Directors in June 2021. The new rate schedule means many companies will see a reduction in their annual dues, particularly firms with $50–$400 million in annual sales. Only companies with annual sales over $400 million will see dues increase, with any substantial changes in dues phased in over a three-year period.
"CRN members recognize the return on their investment in membership is unmatched in this industry," said Steve Mister, CRN's president & CEO. "The evolution in our dues structure ensures CRN can continue to provide our members with the industry leadership, government engagement, and experienced counsel they rely on."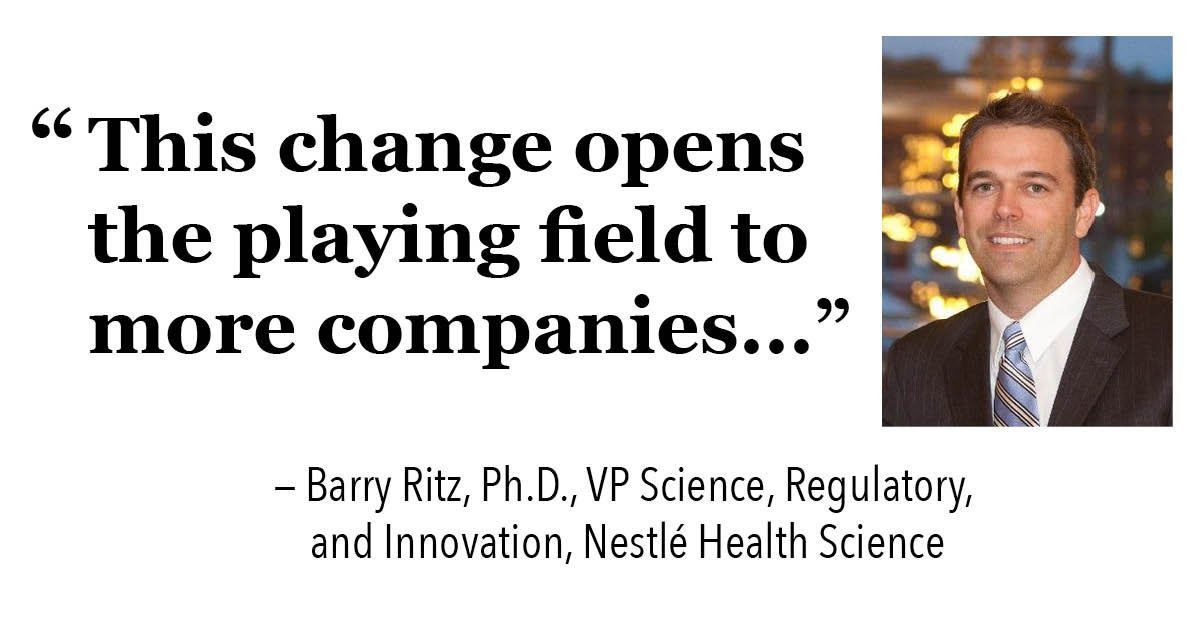 The Council for Responsible Nutrition (CRN), founded in 1973, is a Washington, D.C.-based trade association representing 180+ dietary supplement and functional food manufacturers, ingredient suppliers, and companies providing services to those manufacturers and suppliers. In addition to complying with a host of federal and state regulations governing dietary supplements and food in the areas of manufacturing, marketing, quality control and safety, our manufacturer and supplier members also agree to adhere to additional voluntary guidelines as well as to CRN's Code of Ethics. Visit www.crnusa.org. Follow us on Twitter @CRN_Supplements and LinkedIn.