Washington, D.C., June 19, 2018—Micronutrient deficiencies affect more than one in four people in the United States, a sobering statistic shared with the 130-person audience at last week's Dietary Supplement Caucus (DSC) luncheon briefing on hidden hunger. The briefing, held on June 13, was led by Jeffrey Blumberg, Ph.D., professor, Friedman School of Nutrition Science and Policy and senior scientist, Jean Mayer USDA Human Nutrition Research Center on Aging at Tufts University. Focusing on the serious health concerns that hidden hunger inadequacies in vitamin and mineral intake present at each stage of the life cycle, Dr. Blumberg highlighted the role policy plays in designing meaningful approaches to solving this critical problem. 

"Today's typical diet fails to provide the vitamins and essential minerals we need to live productively," said Dr. Blumberg. "The current food system is high in calories, but low in nutritional value, making it nearly impossible to get all the nutrients you need from food alone."
According to Dr. Blumberg, Americans fall short on 11 key nutrients: potassium, vitamins A, C, D, E, and K, choline, magnesium, calcium, folate, and fiber.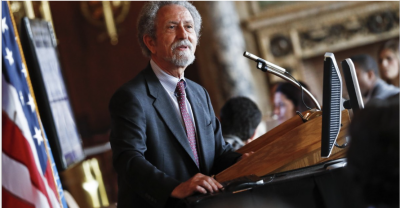 "These nutrients are catalysts for the most basic human functions," he advised, noting the functional and health consequences that result from inadequate intake. Outlining the ways in which the population can work toward ameliorating the problems caused by hidden hunger, Dr. Blumberg stressed the importance of food enrichment and fortification, nutrition education and access, and dietary supplementation.

At the briefing, Dr. Blumberg presented data from his recent research that found statistically significant improvements in nutritional intake levels after a multivitamin was incorporated into the diet and taken on a consistent basis. Dr. Blumberg argued that a multivitamin is a rapid, reasonable, economic, and specific solution for groups at risk for nutrient inadequacy when usage is adhered to.

"Hidden hunger is real," continued Dr. Blumberg. "It affects Americans of all socioeconomic statuses, but those with the lowest incomes have the highest prevalence of inadequate intake. Our government must do more to ensure even those with low incomes can have access to the products they need to live healthier lives."
Dr. Blumberg expressed his support of HR 3841, the SNAP Vitamin and Mineral Improvement Act of 2017, legislation allowing for the inclusion of a multivitamin under Supplemental Nutrition Assistance Program (SNAP) benefits, empowering SNAP recipients to purchase the dietary supplements they need to live healthier, more nutrient-rich lives.
"Trendy diets come and go, but the need for adequate nutrition across the lifespan is not a fad," maintained Dr. Blumberg. "The prevalence of hidden hunger in America is a scathing indictment of what people choose to eat, as well as the entire food system, and these shortfalls serve as the basis of many public health issues we face today. As responsible consumers and policy makers, we must make it a priority to improve nutrient intake levels and enhance the quality of our diets."

The educational event was sponsored by the bipartisan, bicameral Dietary Supplement Caucus with help from trade associations representing the dietary supplement industry—the American Herbal Products Association (AHPA), the Consumer Healthcare Products Association (CHPA), the Council for Responsible Nutrition (CRN), the Natural Products Association (NPA), and the United Natural Products Alliance (UNPA).
 
The Council for Responsible Nutrition (CRN), founded in 1973, is a Washington, D.C.-based trade association representing 150+ dietary supplement and functional food manufacturers, ingredient suppliers and companies providing services to those manufacturers and suppliers. In addition to complying with a host of federal and state regulations governing dietary supplements and food in the areas of manufacturing, marketing, quality control and safety, our manufacturer and supplier members also agree to adhere to additional voluntary guidelines as well as to CRN's Code of Ethics. Visit www.crnusa.org. Follow us on Twitter @CRN_Supplements and LinkedIn.