OCTOBER 25, 2022
WASHINGTON—The Council for Responsible Nutrition (CRN), the leading trade association for the dietary supplement and functional food industry, today announced the appointment of Marc Rucker as its new vice president, finance and administration. Rucker joins CRN upon the retirement of Sandra Khouri, who will leave the organization on October 31 and has served in this role for more than 10 years.
Rucker, a veteran association financial executive, joins CRN after spending the past four years as the vice president, finance and operations for the American College of Nurse-Midwives where he was responsible for overseeing finance, human resources, IT, operations and meetings. His past association experience includes employment with the National Home Infusion Association, and the Baltimore-Washington Corridor Chamber of Commerce (now the Central Maryland Chamber of Commerce). Prior to joining the nonprofit sector, he spent several years in banking and finance.
"We're thrilled that Marc has joined the CRN team," said president and CEO Steve Mister. "Marc's previous experience in various non-profit, membership associations will serve us well and we look forward to having him being a valuable contributor to our work."
In his new role at CRN, Rucker will be responsible for all of the association's finance, HR, and information technology matters. He will be part of CRN's senior leadership team and will report directly to President and CEO Steve Mister.
Rucker, who holds a certified association executive (CAE) designation, earned a bachelor's degree in finance from Bentley University (Waltham, Mass.) and his MBA in Global Management from George Mason University.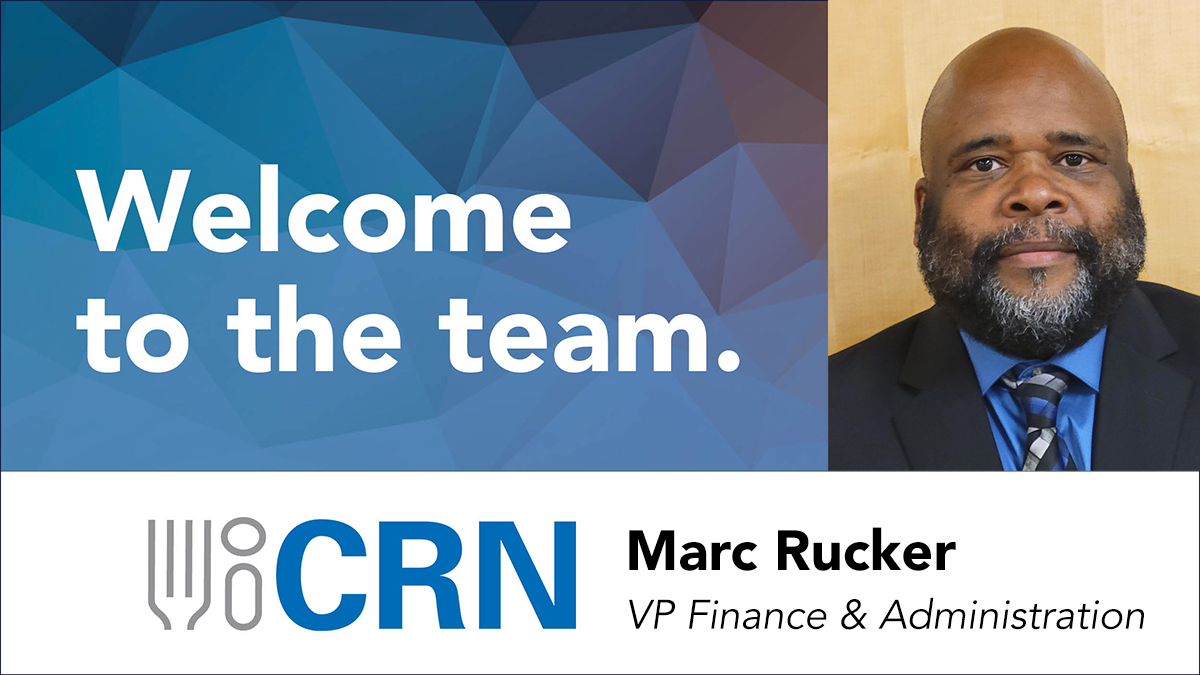 The Council for Responsible Nutrition (CRN), founded in 1973, is a Washington, D.C.-based trade association representing more than 200 dietary supplement and functional food manufacturers, ingredient suppliers, and companies providing services to those manufacturers and suppliers. In addition to complying with a host of federal and state regulations governing dietary supplements and food in the areas of manufacturing, marketing, quality control and safety, our manufacturer and supplier members also agree to adhere to additional voluntary guidelines as well as to CRN's Code of Ethics. For more information, visit www.crnusa.org. Follow us on Twitter @CRN_Supplements and LinkedIn.