Ridley to spearhead association's strategic communications program, build key partnerships, craft consumer education and advocacy campaigns

WASHINGTON — The Council for Responsible Nutrition (CRN), the leading trade association for the dietary supplement and functional food industry, today announced its hire of strategic communications professional Kendall Ridley as Senior Director of Communications. Reporting to Senior Vice President, Communications, Brian Wommack, Ms. Ridley's key responsibilities will be to spearhead the association's strategic communications program, build key partnerships, and craft consumer education and advocacy campaigns for CRN.

"Kendall brings extensive integrated communications strategies experience to our association," said Steve Mister, President and CEO of CRN. "With her comes an innovative and fresh approach to CRN's communications efforts. We are thrilled to have her on board to support and enrich CRN's top initiatives and to help serve and protect the reputation of our industry."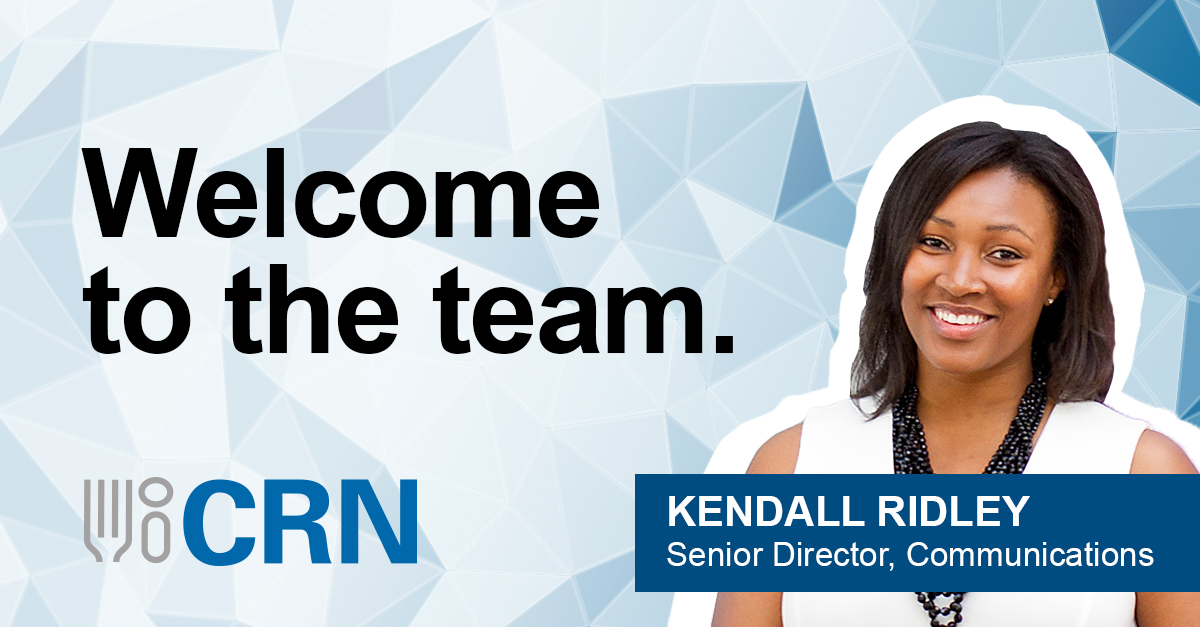 Most recently, Ms. Ridley was Senior Manager of External Communication at CoStar Group (NASDAQ: CSGP), where she led reputation management efforts; secured tier one media coverage for CoStar Group's business units; crafted communications campaigns for lead generation; and developed strategies and content for integrated marketing campaigns for flagship brands CoStar and LoopNet. 

Prior to CoStar Group, Ms. Ridley held multiple roles, including Director of Marketing and Communications for Halpern Enterprises, Inc. from 2014–2017. During her time there, she expanded the marketing team and its capabilities, introduced the company's first strategic marketing communications plan, secured media coverage for the firm's new development projects, and led branding work for new mixed-use shopping centers. More recently, Ms. Ridley was the Director of Marketing at AAMC (Association of American Medical Colleges) and a marketing communications consultant at the Association of Corporate Counsel (ACC).

"CRN is the recognized leader in the dietary supplement industry, and I'm elated to be joining the association," said Ms. Ridley. "CRN's track record of proactive leadership and willingness to challenge the status quo are what drew me to this opportunity. I'm honored to be part of such an outstanding team."

Ms. Ridley holds the Professional Certified Marketer (PCM) designation in Marketing Management from the American Marketing Association. She earned her B.A. in Communication from George Mason University. Ms. Ridley is also in the process of earning her master's degree in Public Relations & Corporate Communication from Georgetown University. 
Note to Editor: The Council for Responsible Nutrition (CRN), founded in 1973, is a Washington, D.C.-based trade association representing 180+ dietary supplement and functional food manufacturers, ingredient suppliers, and companies providing services to those manufacturers and suppliers. In addition to complying with a host of federal and state regulations governing dietary supplements and food in the areas of manufacturing, marketing, quality control and safety, our manufacturer and supplier members also agree to adhere to additional voluntary guidelines as well as to CRN's Code of Ethics. Visit www.crnusa.org. Follow us on Twitter @CRN_Supplements, and LinkedIn.