Unlike other dietary supplement ingredients, probiotics are live organisms. Given their popularity among users, the increase in probiotic product innovation, and the advancement of science demonstrating the various benefits of these live organisms, it is important for retailers and health care providers to be informed about these products now more than ever. 
---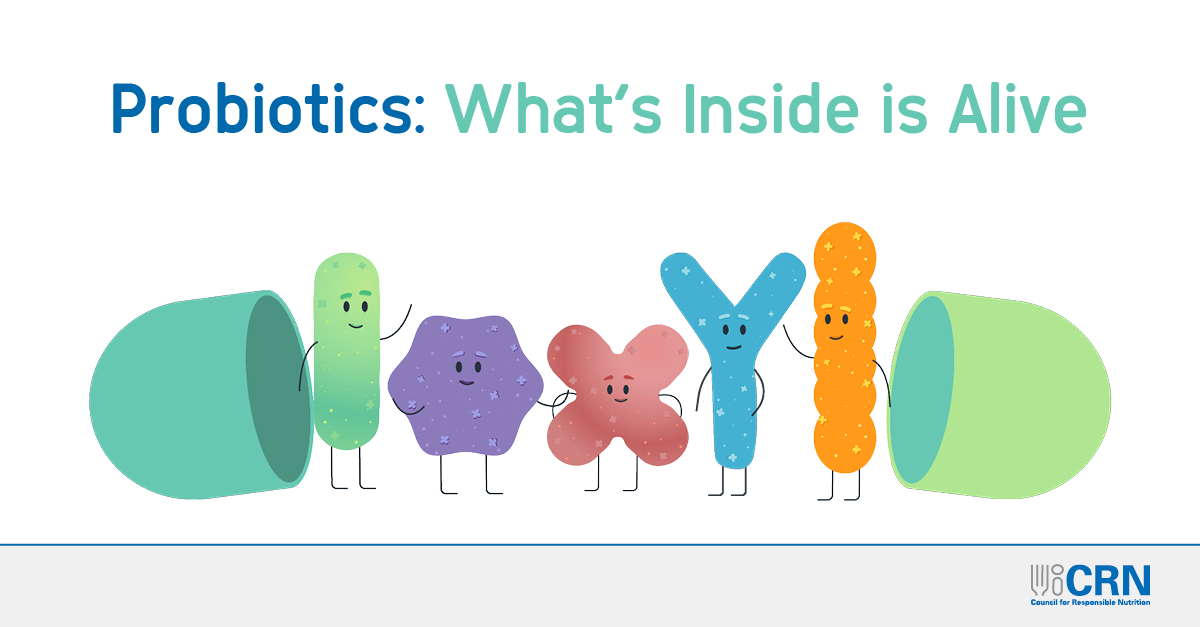 ---
Resources
Infographics
Vendor Questionnaires
Videos
---
"Probiotics supply a wide variety of health benefits." 
—Jeremy Bartos, Ph.D., chair of CRN's Probiotics Working Group (PWG) and senior vice president of research and development, MeriCal. 
Read more in CRN's press release.
---
Further reading – CRN published bylines on probiotics:

Probiotic webinars:
---
CRN's Dr. Andrea Wong discusses probiotics basics in this short video. Learn more here.
---
Consumer Usage of Probiotics: 
Results of the 2022 CRN Consumer Survey on Dietary Supplements reveal that 16% of supplement users report taking probiotics, with some slight variation among age groups. Supplement users aged 35–54 are most likely to take probiotics, with 18% of adults in this age cohort reporting usage; followed by 16% of users aged 55+; and 15% of users aged 18–34. Historically, probiotics usage has skewed female and to adults aged 35–54.
---

Additional Tools and Resources:
CRN members, interested in learning more about the retail education campaign or CRN's Probiotic Working Group?
Contact Andrea Wong, CRN's senior vice president, scientific & regulatory affairs, for more information. 
About CRN's probiotics education campaign
CRN, at the direction of its Probiotics Working Group, developed an initiative to help educate retail buyers and other retail stakeholders on the intricacies of probiotic products. Understanding these intricacies will improve the chances of retail buyers purchasing high-quality probiotic products from responsible manufacturers. The initiative will also seek to educate retail dietitians, pharmacists, sales associates and other stakeholders on probiotics to help them better curate their offerings, improve their handling of these products, and educate their customers of the benefits of these products.