Consumers have a wide range of choices when it comes to purchasing dietary supplement—from selecting from product categories and specific products as well as choosing the company or source that sells them. Some choices are smarter than others, so it's important to be well-informed and "do your homework"—whether it's speaking with a healthcare professional (doctor, pharmacist, nurse practitioner, registered dietitian) researching a particular company and the supporting science (check out government sites such as the Food and Drug Administration or the Office of Dietary Supplements and our Supplement OWL), or looking for third-party seals or certifications on products. Legitimate dietary supplement companies emphasize product safety and quality—they are in it for the long run, and want loyal customers who will be customers for a long time. 
To help with your selection, the Council for Responsible Nutrition offers these tips:
Manage your expectations.
Dietary supplements can play an important role in good health, but they are meant as supplements to other healthy habits and should be used in combination with other smart lifestyle choices such as trying to eat a healthy diet, exercising regularly, getting enough sleep and seeing a healthcare professional.  Dietary supplements are not intended to have the same immediate or dramatic effects that you would expect from taking a drug.
Don't look for quick fixes. 
If you are taking a dietary supplement for weight loss, expect to lose the weight gradually over time—and only if combined with proper diet and exercise. 
If you are taking a dietary supplement as a sexual enhancement product, there are ingredients (like ginkgo biloba that supports circulation and L-arginine that indirectly supports healthy blood flow), that can provide some benefit in this area, but not the type of effects that you would get with a sexual enhancement drug. In other words, regular use of a supplement might provide subtle, incremental improvement, but don't expect to pop a supplement, and be able to immediately "get busy."
If you are interested in athletic performance, there are a variety of products that can help replenish fluids and electrolytes, provide extra energy or improve or reduce recovery time between training sessions, and help improve your athletic performance overall.  But if it's body-building you're interested in, don't expect dramatic or instantaneous effects from supplements alone—look for modest effects over a longer period of time. 
If you are taking products, especially in the categories of sexual enhancement, weight loss, or muscle building and experience immediate or dramatic effects, similar to what you might experience from a drug, that may be a signal that you are taking a spiked product.  For your own safety, stop taking the product.
If it sounds too good to be true… 
You know how that saying goes…it probably is. Steer clear of supplement products that make drug-like claims, promise to work instantly, or promise miracle results.
You want products that are legal. 
Avoid products with claims that indicate a product is "barely legal," "won't be available much longer," or is "in limited supply."  That's a tip-off that there may already be government concern about the product's safety.  
Look for nationally recognized brands or store brands from a trusted retailer. 
Companies with nationally recognized brands have a lot at stake and consequently invest a lot of time, resources and effort to ensure their products live up to their reputation.  There are certainly many quality specialty and regional or local products available too.  However, if it's a company you're not familiar with, do some research to learn more before you buy.
Look for quality seals or third-party certifications.
There are several certification programs that independently review the manufacturing process for supplement makers.  These third-party certifiers only award their seal to companies that have passed rigorous examination. Look for a seal from NSF International, UL, USP, Informed Choice, Banned Substances Control Group, or another certification party that has tested the product. Seals or certifications are just one way that companies can invest in their brand, but the absence of a seal does not mean that a product is of poor quality.
Watch where you buy.
While the internet can be a viable option for purchasing quality supplement products, be aware that many products that are associated with the contamination problems identified by FDA are offered exclusively through internet sites from fly-by-night companies.  
Look for membership in an industry trade association.
While membership in an industry trade association (such as CRN) is not a bright-line test, companies that join one of the industry's five major trade associations demonstrate long-term commitment to the marketplace. A list of CRN member companies is available here along with lists of some of the top branded products and branded ingredients brought to you by CRN members.
Visit the company's website.  
A slick website does not guarantee a quality product, but the absence of any website presence—or one that doesn't provide a customer contact number—may be an indication that the company doesn't intend to be in business long enough to interact with its customers.
Look for product labels and ingredient lists.
Companies that offer products online but don't disclose to the consumer a product's label or ingredients may be trying to hide something. Being able to review the product label and list of ingredients can provide an added level of assurance that the product is legitimate. Learn how to read a supplement label and more via CRN's Be LabelWise.
Ask about longevity. 
The longevity of a company is no guarantee of quality, and new companies can make great (sometimes innovative) products. However, you do want to have confidence that a company will be around long enough to stand behind its product. Knowing if a firm has been around for more than a year or two is one more piece of information that can be factored into your decision. 
Be careful of companies that regularly undergo name changes.
It's okay to change your name, particularly in a merger or buy-out situation, but companies that constantly change their names may be looking to hide past problems.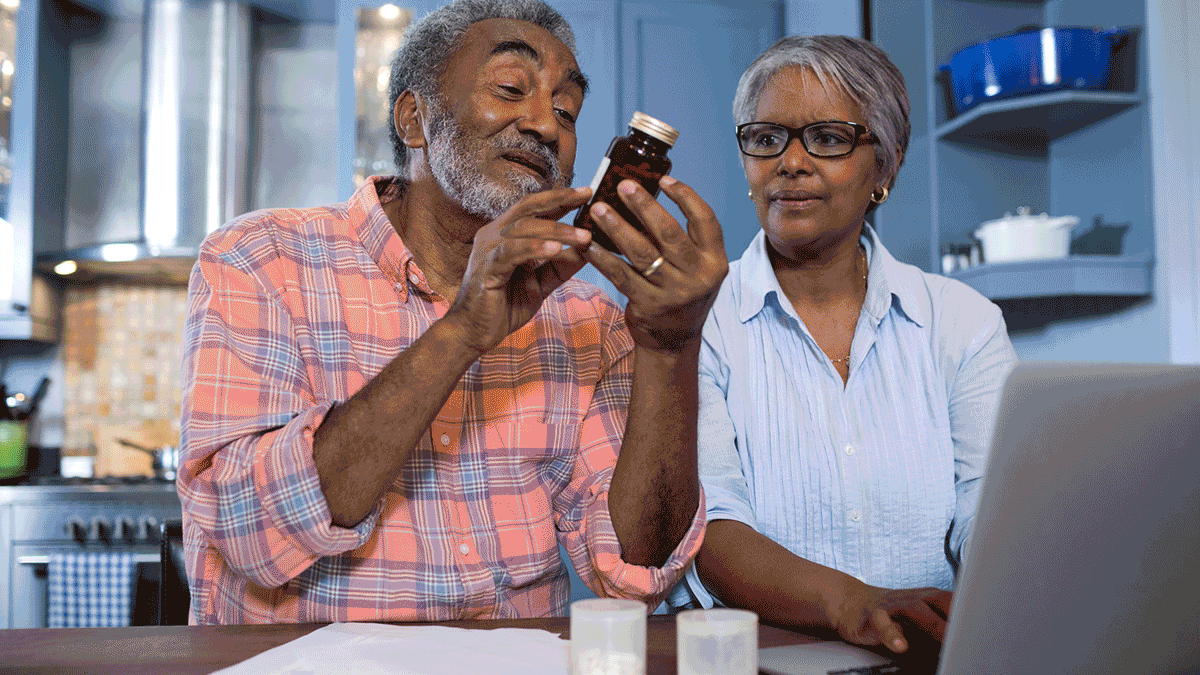 Learn more about supplement labels via CRN's Be LabelWise.

The Council for Responsible Nutrition (CRN), founded in 1973, is a Washington, D.C.-based trade association representing 200+ dietary supplement and functional food manufacturers, ingredient suppliers, and companies providing services to those manufacturers and suppliers. In addition to complying with a host of federal and state regulations governing dietary supplements and food in the areas of manufacturing, marketing, quality control and safety, our manufacturer and supplier members also agree to adhere to additional voluntary guidelines as well as to CRN's Code of Ethical Principles. Follow us on Twitter @CRN_Supplements and LinkedIn.