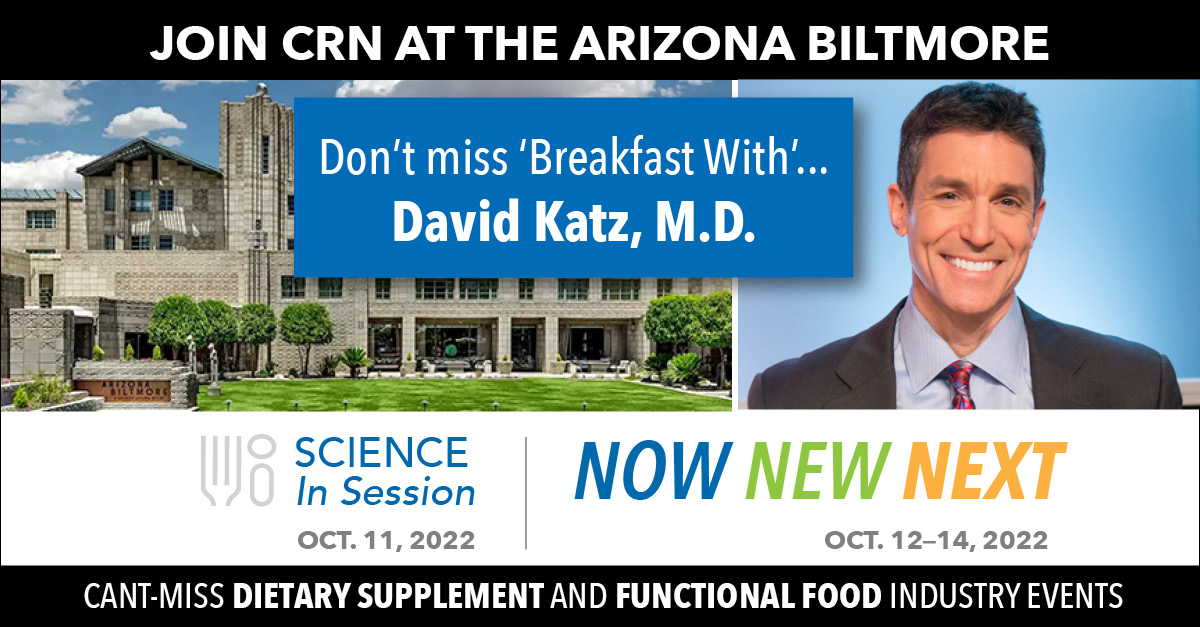 ---
---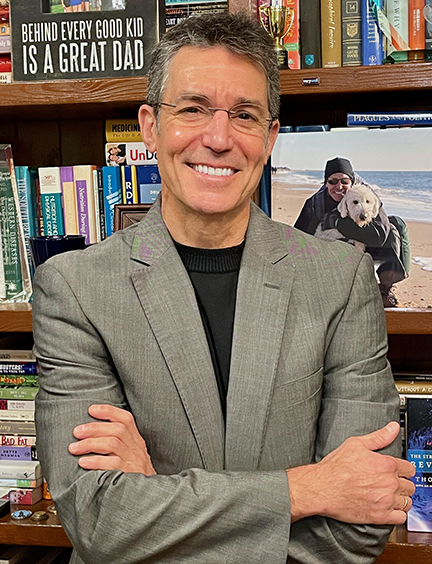 Just announced—David Katz, M.D., will speak at the special "Breakfast With..." session on Oct. 14, the final morning of Now, New, Next. Dr. Katz has been acclaimed by colleagues as the "poet laureate" of health promotion and praised by audiences around the world for his passionate work to help us live longer, healthier lives. 
A clinician, researcher, author, inventor, journalist, and media personality, Dr. Katz is the recipient of numerous awards and recognitions; supported nominations for the position of U.S. Surgeon General; recognition by Greatist.com as one of the 100 most influential people in health and fitness in the world; inclusion by LinkedIn as one of the original 150 INfluencers; and a 2019 nominee for a James Beard Foundation Award in the category of health journalism. 
---
Additional featured speakers
John Agwunobi, M.D. CEO and Chairman, Herbalife Nutrition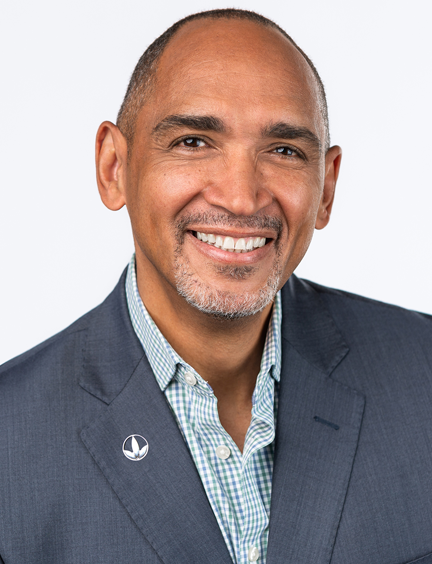 Dr. John Agwunobi is the Chairman and CEO of Herbalife Nutrition, a premier global nutrition company that serves customers in 95 countries. Dr. Agwunobi is a passionate proponent of Herbalife Nutrition's mission to improve the nutrition habits of people worldwide, strengthening our communities and providing independent distributors a business opportunity to earn supplemental income. As chief executive officer, he sets the strategy for Herbalife Nutrition, overseeing all aspects of the company's growth and ensuring that the Herbalife continues to be recognized worldwide as a leading nutrition company, with a keen focus on initiatives that can positively impact issues affecting global society, including overweight and obesity, healthy aging, and a business opportunity. Learn more.
---
And more!

Learn more about our featured speakers:
Margaret Brennan Moderator of CBS News' 'Face the Nation' and CBS News Chief Foreign Affairs Correspondent
Dex Hunter-Torricke Former Head of Communications at SpaceX, Executive Communications Manager at Facebook, and Executive at Google
Marci Rossell Expert Economic Forecaster, Former CNBC Chief Economist and Co-Host of 'Squawk Box'
---
BOOK YOUR ACCOMMODATIONS | GOLF & ACTIVITIES | REGISTRATION
SCIENCE in SESSION | NOW, NEW, NEXT
---
Margaret Brennan
Moderator of CBS News' 'Face the Nation' and CBS News Chief Foreign Affairs Correspondent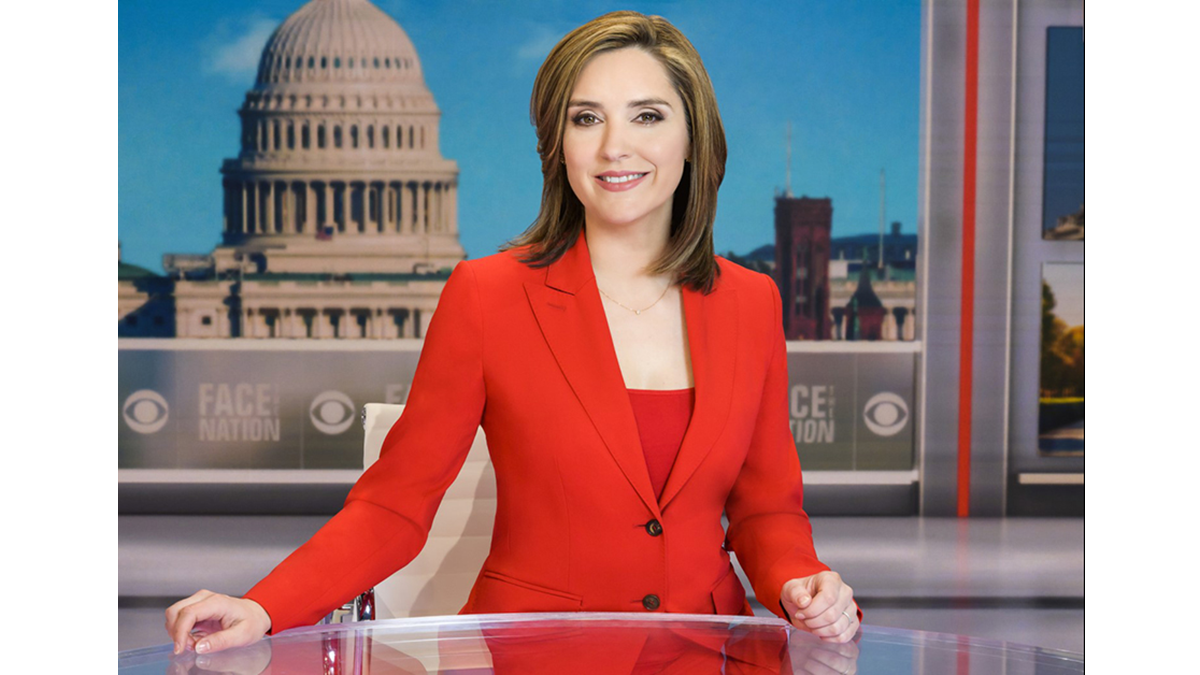 Margaret Brennan is moderator of CBS News' premier Sunday public affairs program "Face the Nation with Margaret Brennan." The second-ever woman to host the venerable CBS News broadcast, she also serves as the network's chief foreign affairs correspondent based in Washington, D.C. and contributes to all broadcasts and platforms.
Brennan's nuanced coverage on pressing issues and news-making interviews have earned her a reputation as a tough but fair questioner with a range of expertise that includes domestic politics, foreign affairs, national security, and economic news.  Since joining CBS News, Brennan has conducted numerous interviews with world leaders, politicians, policy makers, and newsmakers including Presidents Joe Biden and Donald Trump, U.K Prime Minister Boris Johnson, French President Emmanuel Macron, and House Speaker Nancy Pelosi. The list also includes many presidential hopefuls as well as heads of state in Iraq and South Korea.
Brennan has continued "Face the Nation's" legacy as America's premier Sunday morning public affairs program, helping propel it to be the most watched program in its category. Her interviews with leaders, scientists, and newsmakers at the height of the COVID-19 pandemic earned "Face the Nation" two Emmy Award nominations—one for outstanding news analysis and the second for coverage of the tension between the U.S. and Iran—as well as first place in the National Headliner Awards, with the judges noting "this coverage was exactly what the country needed at the time."
"Face the Nation" also earned the Wilbur Award for its 2019 feature on bipartisanship. Brennan previously won an Emmy Award for her "Face the Nation" interview with the father of a student killed in the Parkland High School shooting tragedy.
Brennan first joined CBS News in 2012 and has held roles including State Department and White House Correspondent. She has broken stories including the news that members of the Trump Administration were discussing invoking the 25th amendment following the January 6th siege of the U.S. Capitol. She has also covered historic moments, such as the landmark nuclear deal with Iran, restoration of diplomatic ties with Cuba, the standoff with North Korea, the conflict in Ukraine, and the accord to transfer control of Syria's chemical weapons.
Bringing a wealth of reporting experience to the "Face the Nation" moderator chair that sets her and the broadcast apart, Brennan has been reporting on politics, international affairs, and global markets since 2002. Prior to CBS News, she anchored and reported for Bloomberg Television around the globe. Before that, she was a correspondent at CNBC with a focus on the consumer during the 2008 financial crisis. She also contributed to various NBC News programs. Brennan began her career as an award-winning producer for CNBC's Wall Street Week with Louis Rukeyser.
Brennan is a member of the Council on Foreign Relations and the Gridiron Club, and sits on the advisory board for the University of Virginia School of Politics and the Smurfit School of Business.
She graduated with highest distinction from the University of Virginia in 2002, where she earned a bachelor's degree in foreign affairs and Middle East studies with a minor in Arabic. As a Fulbright-Hays Scholar, she studied Arabic at Yarmouk University in Irbid, Jordan. She is also the recipient of an honorary doctor of letters degree from Niagara University.
---
Dex Hunter-Torricke 
Former Head of Communications at SpaceX, Executive Communications Manager at Facebook, and Executive at Google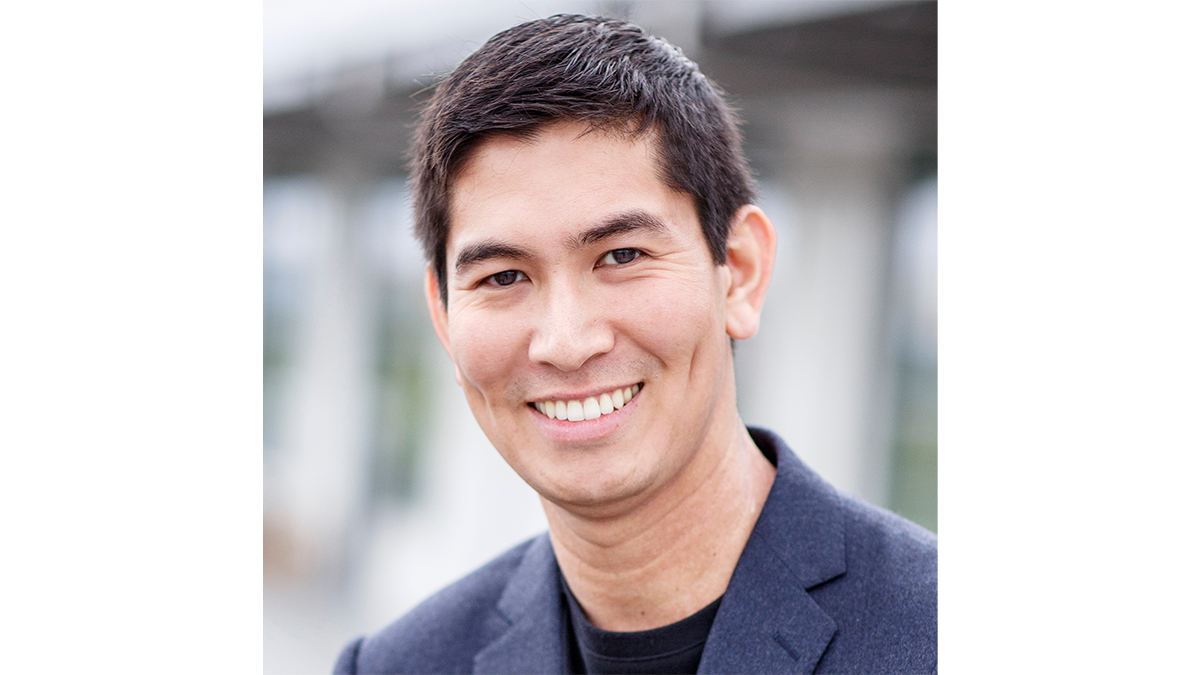 With more than a decade working at the heart of the technology industry, Dex Hunter-Torricke has managed communications for some of the most-influential and admired Silicon Valley leaders and corporations of our day. From 2012–2016, he led the executive communications team at Facebook and served as personal speechwriter for Mark Zuckerberg. He then went on to join SpaceX as senior director of communications. He is currently head of communications for the Oversight Board, the independent body that will be making decisions on Facebook and Instagram's most challenging content issues.
A natural storyteller, Dex has an arsenal of jaw-dropping, one-of-a-kind anecdotes that he uses to illustrate spellbinding lessons about moving to the middle of change to access opportunity, understanding connectivity as a universal force, and embracing the emergence of a global generation. Dex expertly combines his experience working for some of the world's most-innovative and technology-driven brands with his passion for social innovation to help companies shift towards a 21st century business methodology.
Dex takes audiences into Facebook's boardroom, Musk's open-concept cubicle, the famed Googleplex, and finally to the UN itself to share lessons on what it takes in today's environment to build highly-effective internal teams, how to use storytelling in modern communications, and what to make of the steady transition from local to global that's unfolded over the past decade. It's truly fascinating to hear him talk about lessons learned from playing chess with Mark Zuckerberg in the middle of the night, or the intimidating, singular question asked by Elon Musk in a job interview. With prized insight on framing local problems globally, Dex encourages CEOs and entry-level employees alike to move to the center of disruption in order to innovate and offers practical advice for finding success in a constantly changing world.
In addition to working with Mark Zuckerberg and Elon Musk, Dex formerly served as Google's first executive speechwriter, supporting CEO Larry Page and Executive Chairman Eric Schmidt, and is a New York Times bestselling ghostwriter. He began his career at the United Nations in 2008 as a speechwriter and spokesperson for the office of UN Secretary-General Ban Ki-moon and holds a bachelors degree in politics from University College London and a master's degree in Russian and East European Studies from the University of Oxford.
In November 2016, Dex left his role as head of communications for SpaceX to pursue projects focused on global social change, serving as an independent strategic communications adviser for major technology companies and political leaders in the U.S. and UK. He is continuing to focus on ways to advance human rights and freedom of expression online as head of communications for the Oversight Board Administration.
---
Marci Rossell
Expert Economic Forecaster, Former CNBC Chief Economist and Co-Host of 'Squawk Box'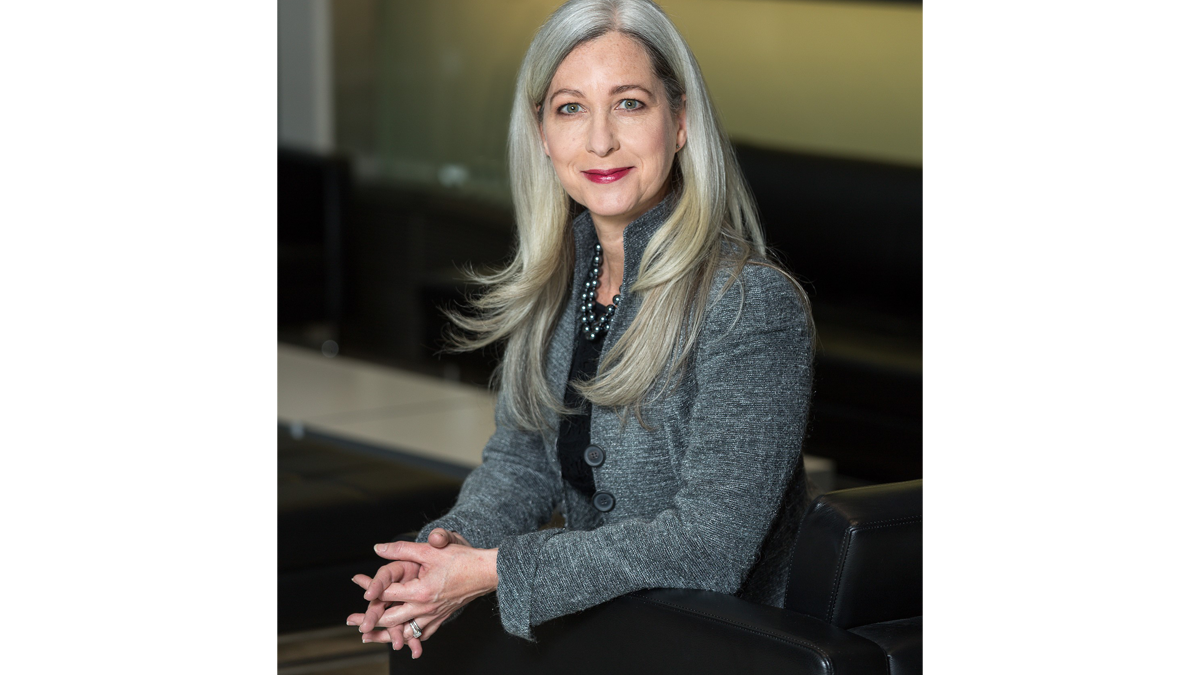 Marci Rossell is a world-renowned economist and financial expert who electrifies audiences nationwide, speaking candidly on the nexus of economics, politics, culture, and the media.
She honed her animated style serving as the popular, lively Chief Economist for CNBC, where she became a household name and a must-watch source of financial news. The former co-host of the well-known "pre-market" morning news and talk show "Squawk Box," Rossell is revered for taking complex economic issues, often dull in the button-down business press, and making them relevant to people's lives, families, and careers.
Prior to her career in broadcast journalism, Marci served as Corporate Economist and Investment Spokesperson for OppenheimerFunds, one of the nation's largest mutual fund companies. Her success in the private sector led to her economic commentary being revered and ultimately her appointments on nationally syndicated talk shows. Before moving to Wall Street, she was an expert witness for Deloitte & Touche in court cases involving economic issues. Marci began her career as an economist with the Federal Reserve Bank of Dallas.
Marci earned a Ph.D. in Economics from Southern Methodist University, where she was named one of the Young Alumni of the Year in 2002. She brings a world of experience—from Main Street to Wall Street—when discussing the U.S. economy, international events, and movements in capital markets.
---
Additional Speakers
Jennifer Holahan
Vice President, US Wellness, Haleon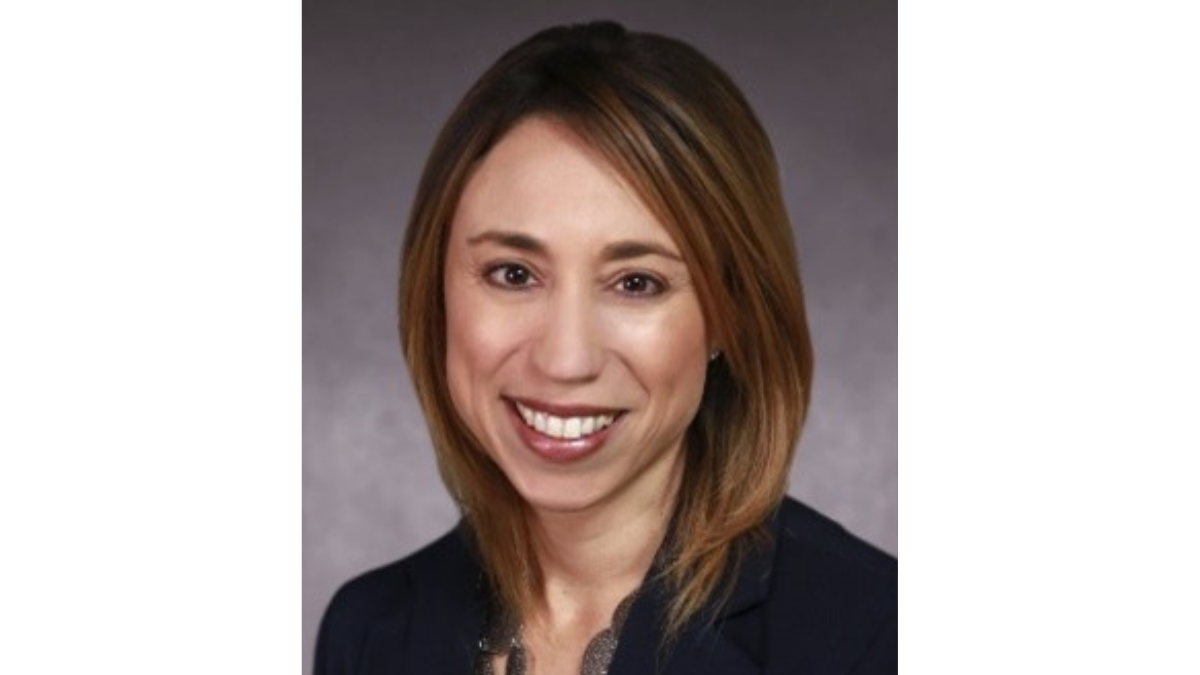 Jennifer is the Vice President, US Wellness for Haleon, currently the largest Consumer Health company in the world. She has been in role since 2021, responsible for a portfolio of leading brands including Centrum, Emergen-C, ChapStick and Abreva.
In this role, Jennifer is accountable for brand management, in addition to collaborating across customer sales, innovation, supply chain, and R&D.
Jennifer has spent the last 20+ years working across the Retail, Consumer Packaged Goods, and Healthcare industries. She has worked at Target Corporation, Johnson & Johnson, Pfizer Consumer Healthcare, and GSK, now Haleon, where she held positions of increasing responsibility in Marketing, Innovation, Category Management and Insights, Operations, Strategy, and General Management.
Jennifer sits on the Executive Committee for CRN where she has been a board member since 2021.
She earned Bachelor of Arts degree from the University of Michigan and a Master of Business Administration from the Eli Broad College of Business at Michigan State University. 
She lives in New Jersey with her husband and two daughters.
---
John Hewitt
Vice President, Packaging Sustainability, Consumer Brands Association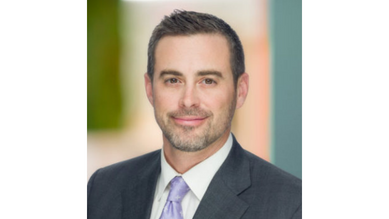 John Hewitt is vice president, packaging sustainability, at the Consumer Brands Association. Hewitt leads the packaging sustainability efforts on behalf of the CPG industry, bringing extensive knowledge of the recycling system and years of state and federal policy experience.
With a combination of association, political and agency experience, Hewitt has worked on many successful ballot initiatives, legislative and regulatory measures. In addition to his professional experience, he has sat on several non-profit boards and was an elected school board member for nearly 12 years.
Hewitt joined the Consumer Brands Association from the California Department of Food and Agriculture (CDFA), where he served as both special counsel to the secretary and as the agency's general counsel. At the department, Hewitt was responsible for complex litigation and regulatory matters as well as represented the department on interagency initiatives, such as the governor's drought task force and international climate change program.
Prior to CDFA Hewitt worked at the California Farm Bureau, where he played a key role in developing strategic water quality initiatives, including managing activities with local and state regulators as well as litigation development.
A native of Northern California, Hewitt graduated from Cal Poly in San Luis Obispo, with a bachelor's degree in agricultural business and a minor in water science. Hewitt also holds a juris doctor from the University of Pacific McGeorge School of Law and is admitted to practice law by the California Bar as well as the United States Supreme Court. He lives in Pleasant Grove, California, and enjoys cooking family meals using his favorite CPG products — especially hot sauce.
---
Laura Harkness
Global R&D Vice President for Health & Wellbeing and Personal Care at Church & Dwight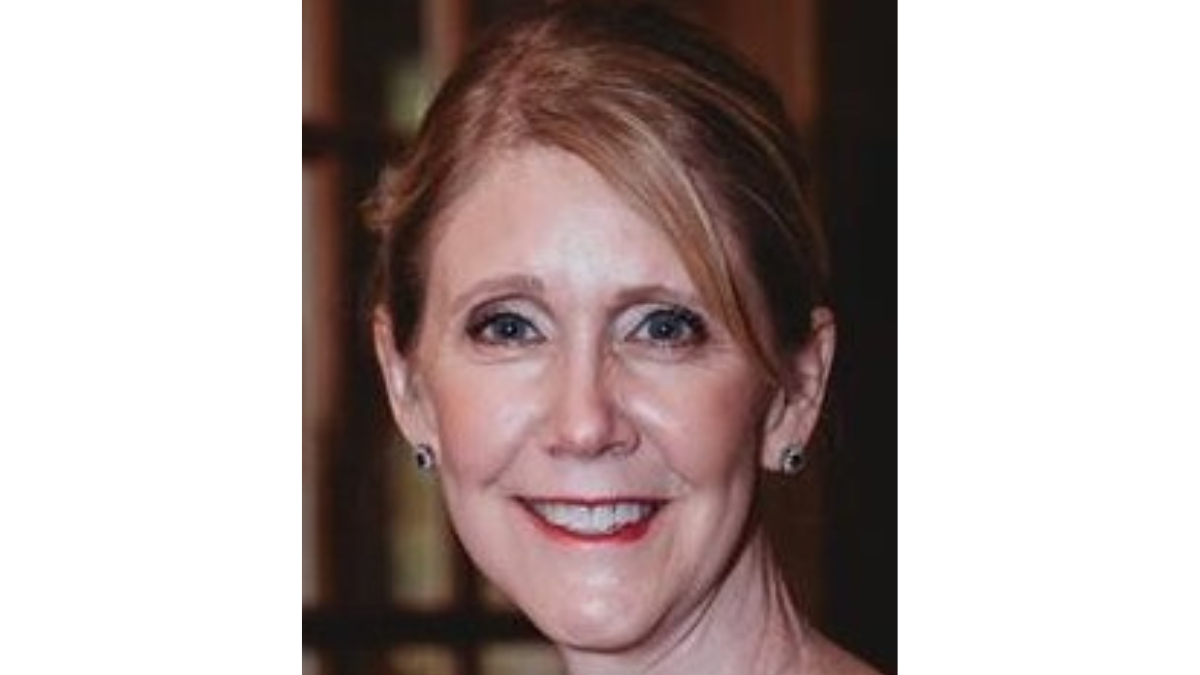 Laura is the Global R&D Vice President for Health & Wellbeing and Personal Care at Church & Dwight, leading the Nutritional Products, Sexual Health, Women's Health, Oral Care, Beauty Care, and OTC/ Pharma R&D teams. Prior to joining Church & Dwight, Laura was a Senior Director in Global R&D Nutrition Sciences at PepsiCo, where she led the Nutrition Science team for the Global Snacking, Beverage, and Nutrition Product Groups. Preceding PepsiCo, she worked at Nestlé with a focus on innovation and research program development and clinical trial management for the chilled and frozen foods businesses. Earlier in her career, she was an Assistant Professor of Pediatrics and Nutrition at Case Western Reserve University School of Medicine in Cleveland with a research focus on nutrients that are important in bone health. In addition, her career in science and clinical care has encompassed research and providing care for patients in adult and pediatric intensive care, adolescent medicine, gastroenterology, and surgical units.
 
Laura received her Bachelor of Science, Master's of Science, and Doctoral degrees in Nutrition from Case Western Reserve University. She has authored numerous scientific papers as well as book chapters. Laura is a Registered Dietitian Nutritionist.
---
Michelle Stout
Regulatory Policy Director – Nutrition, Amway/Nutrilite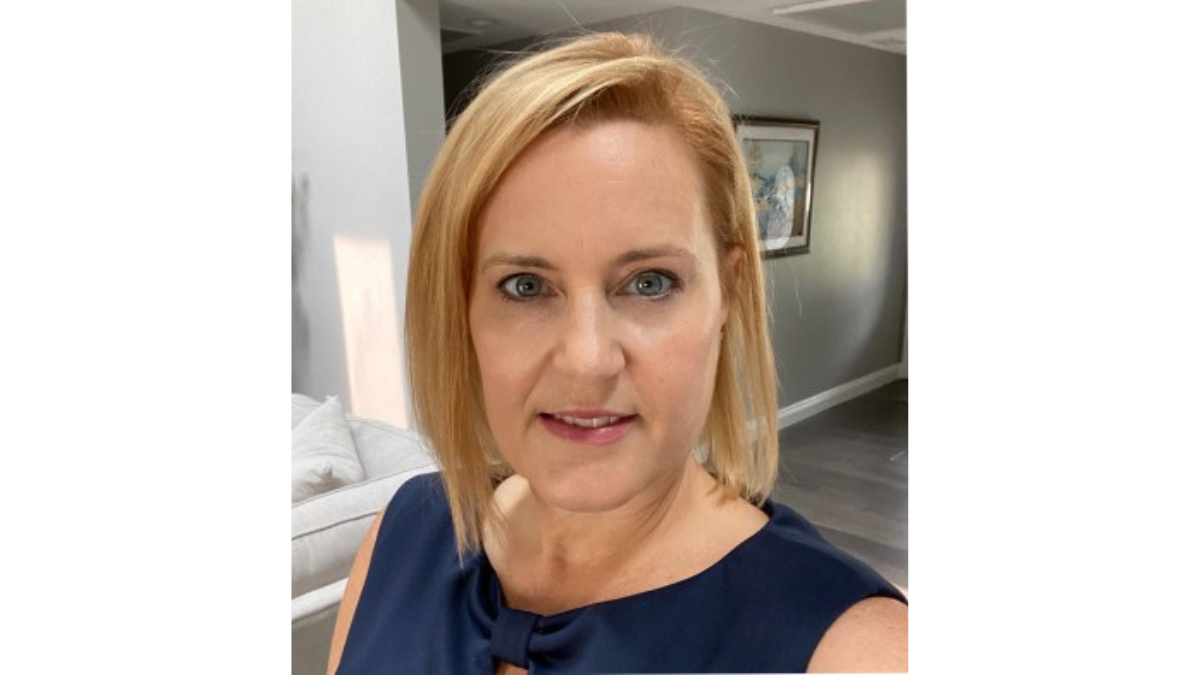 Michelle Stout is Regulatory Policy Director at Amway in Buena Park, CA. Michelle leads the global nutrition policy strategies to positively shape the regulatory environment for dietary/health supplements in the 100+ countries and territories where Amway does business. With over 25 years of experience working with trade associations, regulators, policy makers and other key opinion leaders around the globe, Michelle is often called upon to share experiences and international best practices.  
Michelle currently serves as a Member of the Board of Directors and Executive Committee of the Council for Responsible Nutrition (CRN) and a Steering Committee member for the CRN Foundation commissioned healthcare cost savings studies (2012 & 2022). Additionally, Michelle represents Amway on the International Alliance of Dietary/Food Supplement Associations (IADSA) Company Council and is Chair Emeritus, an advisory position held by the immediate predecessor to the currently serving Chair. IADSA is the global voice of the supplement sector, providing knowledge and expertise to guide the evolution of policy and regulation impacting the food supplement sector.
---
Steve French
Managing Partner, NMI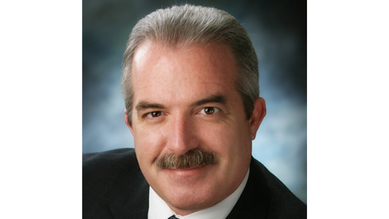 Steve French is Managing Partner at NMI, a leading strategic marketing consultancy and market research firm specializing in health, wellness, sustainability and whole living. He has over 25 years of strategic marketing expertise and unparalleled experience across a wide range of industries and organizations. He has also pioneered a range of consumer research databases, including NMI's Supplement/OTC/Rx Database®, which includes the most comprehensive global consumer research of supplements across 20+ countries.  He is a frequent speaker at many global industry events and conferences, is regularly sourced by domestic and global media, and an accomplished author of hundreds of articles and research reports. 
---
---