Proud Member of CRN
CRN members: Responsible is our middle name.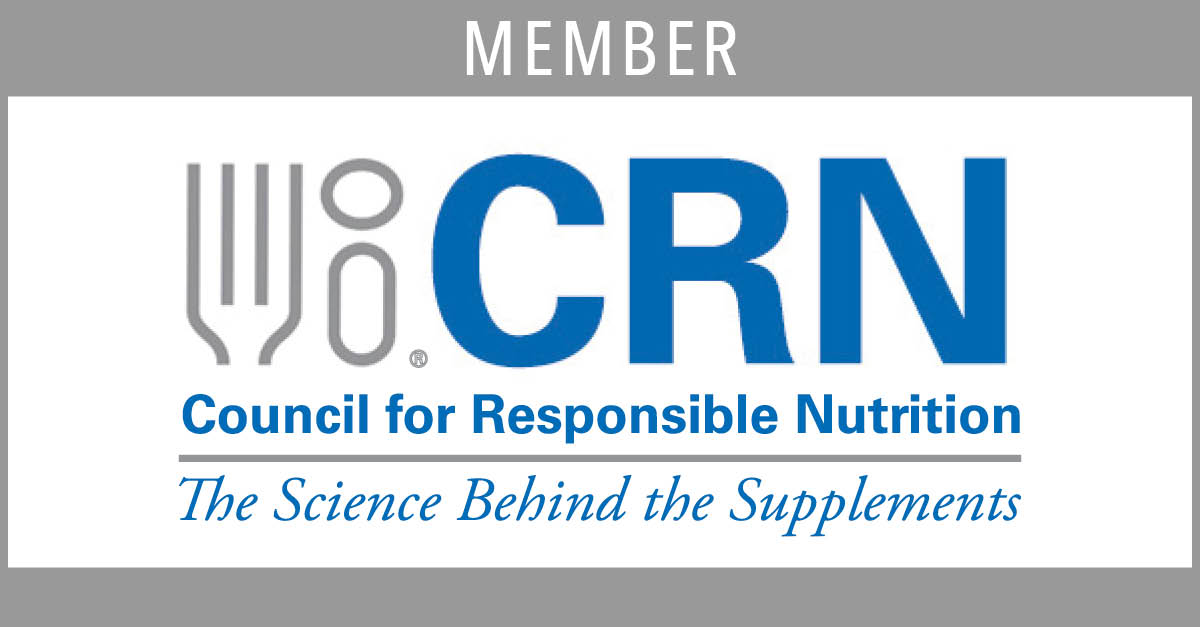 CRN members comply with a host of federal and state regulations governing dietary supplements in the areas of manufacturing, marketing, quality control and safety. CRN's supplier and manufacturer member companies also agree to adhere to additional voluntary guidelines as well as to the association's Code of Ethics.
80% of U.S. adults take dietary supplements, according to CRN's 2021 consumer survey. Dietary supplement products include vitamins, minerals, botanicals, sports nutrition supplements, weight management products and specialty supplements. These products are intended to be used as supplements to, not substitutes for, a well-balanced diet and a healthy lifestyle. When used properly, they help promote overall good health and prevent disease. Learn more.