CRN's Supplemental blog is no longer taking submissions, but the association is offering new vehicles to share your thoughts on topics relevant to the dietary supplement industry. See our Q&As and Take 5 videos and contact Comms@crnusa.org with your ideas.
OCTOBER 26, 2022 | Join the conversation on LinkedIn and Twitter     
CRN and staff posts are intended for the education of the public, our industry, and our members. CRN welcomes differences of opinion and debate. We reserve the right to moderate comments containing misinformation or disrespect.

By Andrea Wong, Ph.D, Senior Vice President, Scientific and Regulatory Affairs, CRN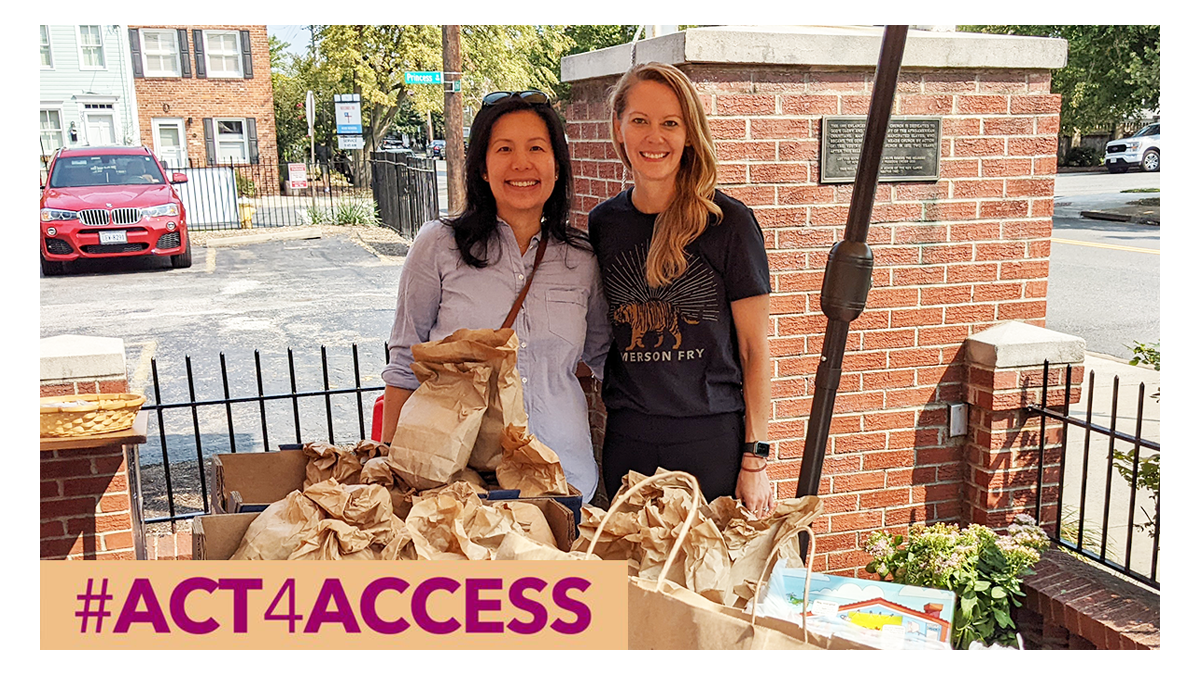 Giving back to the community has been an important part of my life since I first sorted canned vegetables and cereal boxes at a local food bank as a child, so I was thrilled to be a part of the nutrition access initiative CRN launched in 2021. This multi-year initiative is aimed at improving nutrition and health by increasing access to both dietary supplement products, and information about the connections between supplements/functional food and better nutrition and health.
While my role is to serve as the Nutrition Access Task Force's staff liaison on nutrition science, the Task Force recognized that our efforts would be enhanced by the knowledge and experience of other nutrition experts and assembled a Scientific Advisory Board (SAB) to ensure our programs and policy recommendations are grounded in science. I am honored to work with this dream team of scientists, all of whom are volunteering their time for this initiative. CRN members will recognize two of the SAB members from previous collaborations and, while the third member may be new to CRN, she is certainly established and well-respected in the field of nutrition.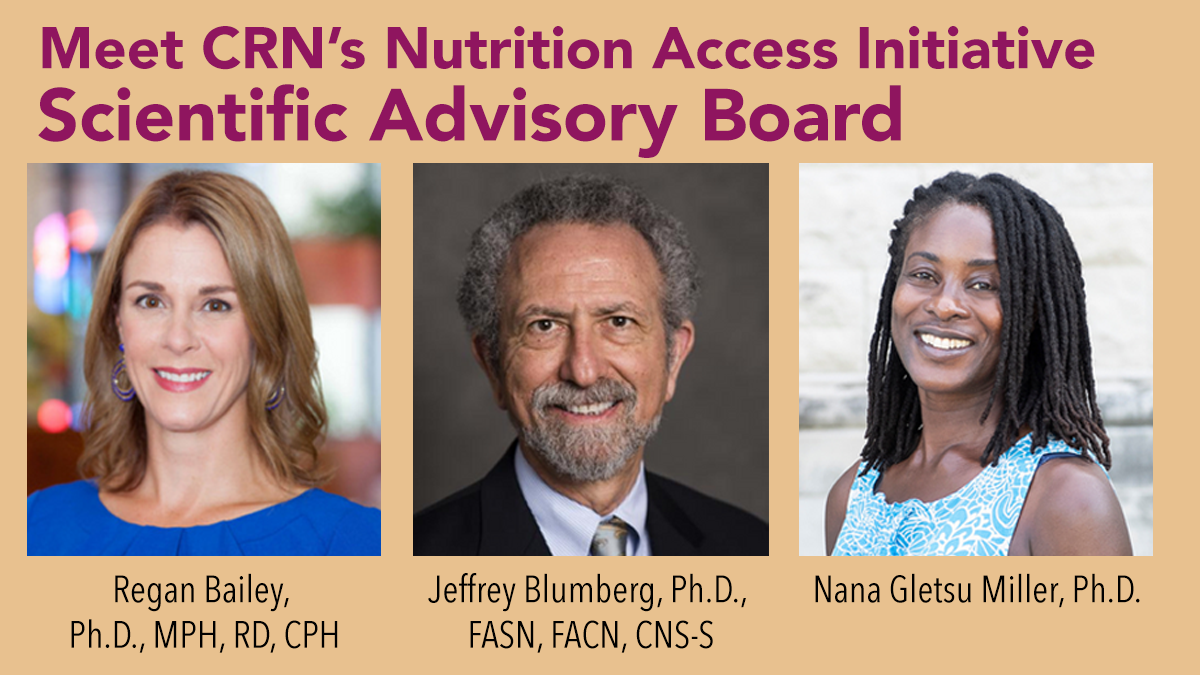 The first is Regan Bailey, Ph.D., MPH, RD, CPH, who is Associate Institute Director for the Institute for Advancing Health Through Agriculture and Professor of Nutrition at Texas A&M University. The focus of her research is to improve the methods of measuring nutritional status to optimize health. She utilizes nationally representative survey data to characterize the American dietary landscape, to identify the optimal methods for assessment of biomarkers of nutritional status, and to understand how dietary intakes relate to health outcomes. Dr. Bailey served on the 2020 Dietary Guidelines for American Advisory Committee.
Next, Jeffrey Blumberg, Ph.D., FASN, FACN, CNS-S is an active Professor Emeritus in the Friedman School of Nutrition Science and Policy at Tufts University in Boston. His research has been focused on the biochemical basis for the role of antioxidant nutrients and their dietary requirements in promoting health and preventing disease during the aging process. Dr. Blumberg has published more than 400 scientific articles and serves on the editorial boards of several scientific journals. 
Finally, Nana Gletsu Miller, Ph.D., is an Associate Professor affiliated with Applied Health Science in the School of Public Health at Indiana University-Bloomington. The vision of her research program is to evaluate nutritional solutions to promote the health of individuals undergoing clinical management of obesity and diabetes. Dr. Gletsu Miller modifies nutritional status via diet and nutritional supplement interventions and she assesses nutritional status using state-of-the-art anthropometry, biochemical, clinical, and dietary methods.
Our SAB has already been hard at work behind the scenes, providing expert review and relevant scientific references for our website materials, including a summary of the 2020–2025 Dietary Guidelines for Americans recommendations for supplementation and information on nutrient gaps and how dietary supplements can fill them. Beyond their scientific expertise, their enthusiasm and ideas on how to improve access to nutritional products and education on nutrition and health to underserved populations have been invaluable. I am grateful for the leadership of this distinguished group and excited to continue our collaboration on this important initiative.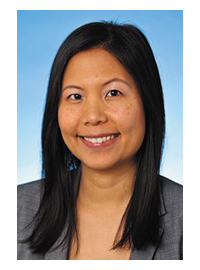 Dr. Wong joined CRN in 2013. She plays an integral role in CRN's science and regulatory affairs department, responding to emerging scientific and regulatory issues as well as advocating for science-based nutrition. Dr. Wong also provides scientific expertise in evaluating research relevant to the benefits and safety of ingredients and dietary supplements, and in support of CRN's nutrition policy activities. Learn more about Dr. Wong.