CRN's Supplemental blog is no longer taking submissions, but the association is offering new vehicles to share your thoughts on topics relevant to the dietary supplement industry. See our Q&As and Take 5 videos and contact Comms@crnusa.org with your ideas.
---
DECEMBER 14, 2022
Strategies to Mitigate the Rising Cost of Healthcare For Your Life Sciences Business
by Matthew Lippman, HUB International
Like many other industries, businesses across the life sciences industry are struggling to find capable employees. While employers can do little for the overall labor shortage, they can improve their own recruiting and retention through personalized benefits based on data analytics. Read more...
---
DECEMBER 1, 2022
A Week of Personal Firsts
by Erin Storer, Manager, Scientific and Regulatory Affairs, CRN
CRN's annual conference provided me with a variety of professional "firsts." It was the first conference I had ever attended as well as my first in-person event with CRN (as I joined during the pandemic). I ended the week also able to say I had my first taste of the karaoke spotlight. Read more...
---
NOVEMBER 17, 2022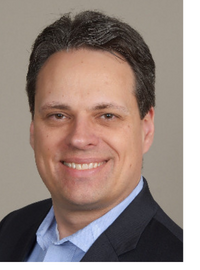 An Integrative Healthcare Practitioner's Perspective on Dietary Supplements for Heart Health
by Luke Huber, N.D., MBA, Vice President, Scientific & Regulatory Affairs, CRN
Earlier his career, CRN's Luke Huber, ND, MBA, had a clinical practice as a naturopathic doctor. Years of seeing patients informs his view of the role dietary supplements can play in supporting wellness beyond just filling nutrient gaps—and his take on the recent reporting on SPORT cholesterol study results. Read more...
---
NOVEMBER 3, 2022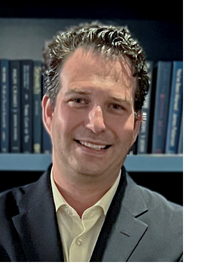 The Energizing Power of People Coming Together
by Mike Meirovitz, Director, Government Relations, CRN
Reflections upon a return to the Arizona Biltmore after 10 years and some of the ways CRN sets itself apart in what it provides for its members in the dietary supplement and functional food space—and the energy our members bring! Read more...
---
OCTOBER 26, 2022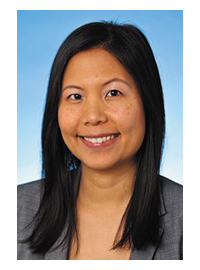 CRN's Nutrition Access Initiative Scientific Advisory Board
by Andrea Wong, Ph.D., Senior Vice President, Scientific and Regulatory Affairs, CRN
Giving back to the community has been an important part of my life since I first sorted canned vegetables and cereal boxes at a local food bank as a child, so I was thrilled to be a part of the nutrition access initiative CRN launched in 2021—and work with the dream team of scientists that comprise our Nutrition Access Task Force Scientific Advisory Board. Read more...
---
AUGUST 30, 2022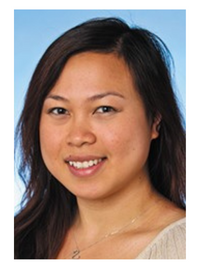 When Science Leads the Message, Critical Minds Respond
by Haiuyen Nguyen, Vice President, Regulatory & Nutrition Policy, CRN
The Shopping for Health event, an annual two-day gathering of grocery store registered dietitians provided a great opportunity to share the case for vitamin D supplementation with health care professionals and highlight its value when it comes to COVID-19. Read more...
---
AUGUST 17, 2022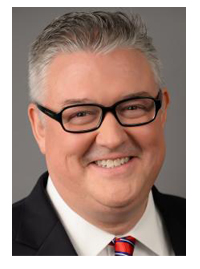 IOM, Professional Development Valuable to Personal Success
by Brian Wommack, Senior Vice President, Communications, CRN
CRN is committed to professional education. We spend a good deal of time developing and hosting educational events for our members, whether in person or virtually, and that commitment extends to staff as well. We are encouraged to find development opportunities that will help us become better professionals and better able to serve our members. Read more...
---
AUGUST 11, 2022
Media Misinformation is Everyone's Problem
by Craig M. Muckle, Director, Communications, CRN
Every week, I see how misinformation in the media hurts the supplement industry and consumers. In my work for CRN, I lead the charge in keeping the media's record straight on the science behind the supplements. While I understand every industry has its detractors, it seems supplement cynics will say just about anything to make a point.  Read more...
---
JUNE 22, 2022
You can't lead from a position of fear—and the supplement industry shouldn't have to
by Gretchen Powers, Vice President, Marketing & Member Experience, CRN
When asked what the most impactful event has been during my time in the industry, FDA's release of good manufacturing practices (GMPs) for dietary supplements stood out for me—not only because of the importance to the industry but because it also marks the birthday of my first and only child, 15 years ago today, June 22, 2007. Read more...
---
JUNE 15, 2022
How to Enforce the Law—and Really Mean It
by Steve Mister, President & CEO, CRN
Yesterday, I had the opportunity to speak at the FDLI Annual Conference on a panel examining dietary supplement regulation. The FDA representative offered that the agency is examining how it could become more effective and more efficient in its regulatory oversight of dietary supplements. The agency has a long way to go. Why isn't FDA's enforcement activity working? I had a few suggestions I want to share. Read more...
---
JUNE 6, 2022
Increase Trust Through *Verifiable* Transparency
by Derek Lurth, CEO and Co-Founder of Healthloq
Global supply chain challenges are making essential ingredients and downstream products harder to source—from authentic dietary supplement ingredients to infant formula—increasing systemic risk and the occurrence of economically motivated adulteration. Trust is challenged, especially during periods of scarcity. The ease with which information (and ingredients) can be manipulated, misrepresented, or falsified by irresponsible or malicious individuals justifies skepticism and demands extra vigilance in how we source. Read more...
---
MAY 16, 2022
What If There Were A Registry?
by Steve Mister, President & CEO, CRN
Last week, FDA issued 10 warning letters against marketers of certain dietary supplements alleging these products contain ingredients that are not lawful—but not without some hiccups, like calling out the wrong company in one case, and a product that was removed from the market months ago in another. These warning letters demonstrate precisely why FDA needs mandatory product listing. Read more...
---
MAY 11, 2022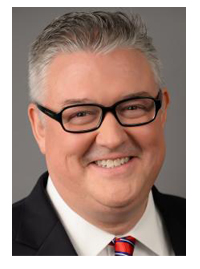 My Day at a Nutrition Symposium
by Brian Wommack, SVP, Communications, CRN
Hear how a university visit brought a greater appreciation for why CRN's "science behind the supplements" foundation matters—and the value of CRN's commitment to educating future nutrition scientists who will point us to a future where nutrition  awareness is increasingly central to people's lives and well-being. Read more...
---
APRIL 27, 2022
Welcome to CRN's Blog—Supplemental
by Craig M. Muckle, Director, Communications, CRN
Learn more from our blogmaster about how "Supplemental" will be an important tool and opportunity to create awareness and generate support for important initiatives as well as share observations and insights on nutrition research and innovations.  Read more...
---
APRIL 20, 2022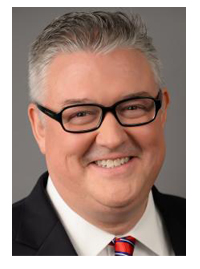 It's Never Too Late to Get Involved
by Brian Wommack, SVP, Communications, CRN
April is National Volunteer Month—a month dedicated to recognizing the importance of volunteering and honoring the significant contributions volunteers make by generously donating their time and talents to worthy causes. Get a heads up on a special opportunity coming up in and get inspired to start now. Read more...
---
APRIL 13, 2022
Pondering New Platforms, Straw Men, and Driver's Licenses
by Steve Mister, President & CEO, CRN
I'm excited to author the inaugural posting for CRN's new blog, "Supplemental." We have always been, and will continue to be, "the science behind the supplements." This new platform gives us another vehicle to promote science-backed, responsibly grounded, and factually accurate perspectives on the issues impacting the dietary supplement and functional food industry. Today the conversation focuses on the proposal for a mandatory product listing (MPL). Read more...
---