Event Start Date
Oct 23, 2019
Event End Date
Oct 23, 2019
Event Start Time
12:00 pm
121 Cannon HOB
The Council for Responsible Nutrition, with the American Herbal Products Association, Consumer Healthcare Products Association, Natural Products Association, and  United Natural Products Alliance, along with the Congressional Dietary Supplement Caucus, presents: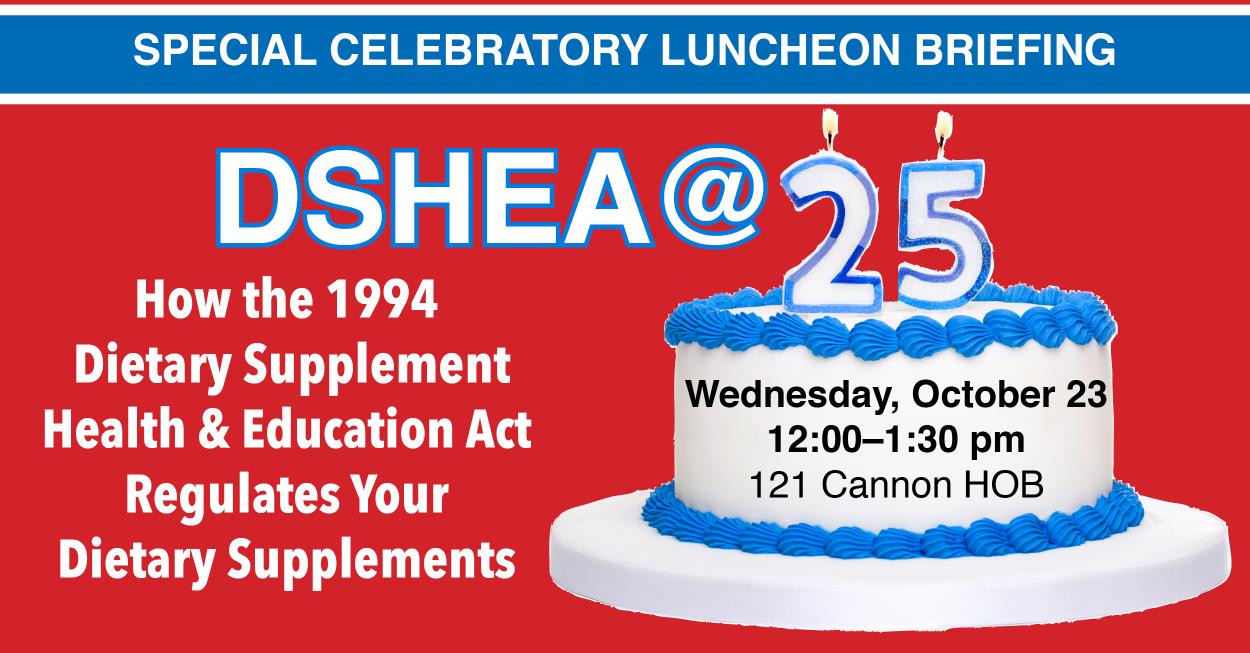 On October 25, 1994, President Clinton signed into law the Dietary Supplement Health and Education
Act (DSHEA), creating a new category of products called dietary supplements and giving FDA new authority to
oversee their manufacturing and marketing.
Since then, dietary supplements have become a $46 billion industry with products used by more than 77% of American adults.
But how are these products regulated?
This anniversary briefing will highlight the lasting legacy of this landmark law and how the law balances consumer access to a wide range of products along with protection of public health. This comprehensive piece of legislation established a new regulatory framework for supplements covering the safety of the ingredients, requirements for manufacturing and labeling, and a range of enforcement tools for FDA.
What may the next 25 years of DSHEA bring?
BRIEFING PRESENTERS:
Diane McEnroe • Sidley Austin
Claudia Lewis • Venable
Paul D. Rubin • Debevoise & Plimpton
JOIN US FOR LUNCH—AND CAKE—TO CELEBRATE
THE 25th ANNIVERSARY OF DSHEA!