AUGUST 26, 2021
—Slate includes former Google and Pfizer execs, CNN political analyst, economists; will resolve innovation and business challenges facing supplement industry—
WASHINGTON—The Council for Responsible Nutrition (CRN), the leading trade association for the dietary supplement and functional food industry, today announced the featured speakers for its signature conference, Now, New, Next (Oct. 20–22). The slate includes former Google and Pfizer executives, political analysts, and economists and will resolve innovation and business challenges facing the supplement industry.
"It's time for a reset," said CRN President & CEO Steve Mister. "After nearly two years apart, the supplement community's executives are ready to experience big ideas, bolstered by fellowship."
The 2021 Now, New, Next speaker slate includes: 
Suneel Gupta, the bestselling author of "Backable: The Surprising Truth Behind Breakthrough Ideas" and a Harvard instructor who teaches non-entrepreneurs and executives how to think entrepreneurially. Mr. Gupta will illuminate the surprising truth behind how great leaders manage burnout while speeding up innovation and reaching peak performance. 
Ginny Clarke reveals leadership problems that result in diversity and business issues. The former Google executive led diversity, internal mobility, and non-tech recruiting the company's executive recruiting function and co-founded the diversity practice for global search firm, Spencer Stuart. Ms. Clarke will give a "no holds barred" talk, providing solutions to root causes of the lack of diversity in organizations.
Ronald Brownstein, CNN's senior political analyst, senior editor for The Atlantic, and contributing editor for the National Journal. Mr. Brownstein will explore how the pandemic intensified partisan, racial, economic, and geographic divides and what it takes to build the consensus needed to move forward. 
Marci Rossell, Ph.D., one of the most trusted names in financial reporting and economics, formerly chief economist for CNBC and co-host of Squawk Box. Dr. Rossell will examine seismic shifts impacting business, including the pandemic, cyberterrorism, environmental disasters, regulatory changes, and more.
Freda Lewis-Hall, M.D., DFAPA, MFPM, a leader in life sciences—formerly EVP, chief medical officer, and chief patient officer at Pfizer, Inc. Dr. Lewis-Hall will examine the disparities in health and nutrition in America and what the dietary supplement industry can do to help.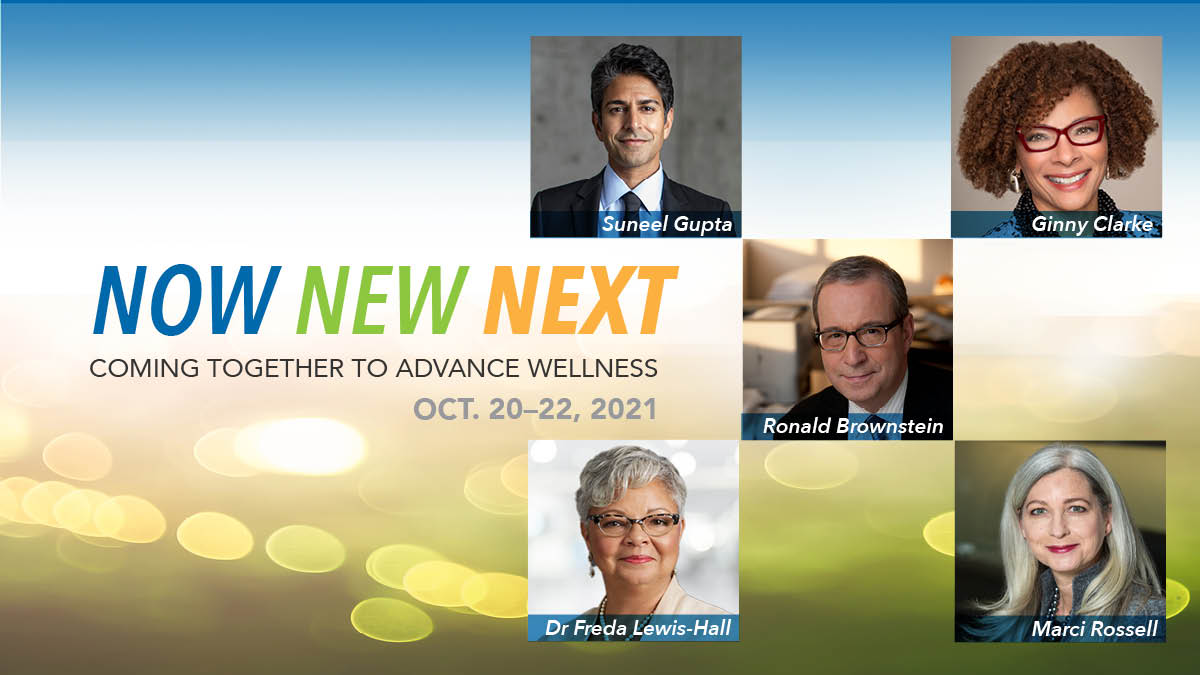 Immediately before Now, New, Next, CRN will hold its day-long Science in Session event on Oct. 19. Tieraona Low Dog, M.D., will deliver the keynote address on the unique micronutrient needs of women across the lifespan, followed by presentations from experts on women's health topics including: optimizing sleep health and weight management, supporting eye and brain health, reducing disease risk in post-menopausal women, nutrition for active, pregnant, and lactating women, and sex differences in clinical trials.
Both events take place at the Ritz-Carlton, Laguna Niguel, in Dana Point, California, with virtual attendance options available. Companies interested in connecting with industry decision makers should contact Carl Hyland at 202-204-7674 or chyland@crnusa.org for sponsorship opportunities. Event details and registration are available at www.crnusa.org/2021events.
 
The Council for Responsible Nutrition (CRN), founded in 1973, is a Washington, D.C.-based trade association representing 180+ dietary supplement and functional food manufacturers, ingredient suppliers, and companies providing services to those manufacturers and suppliers. In addition to complying with a host of federal and state regulations governing dietary supplements and food in the areas of manufacturing, marketing, quality control and safety, our manufacturer and supplier members also agree to adhere to additional voluntary guidelines as well as to CRN's Code of Ethics. Visit www.crnusa.org. Follow us on Twitter @CRN_Supplements and LinkedIn.