---
---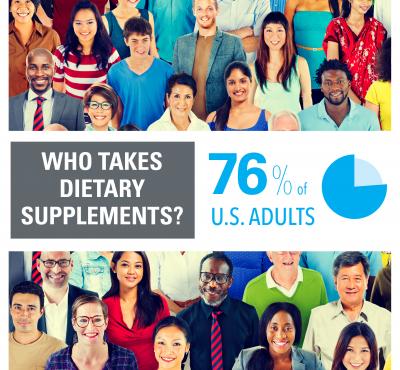 Seventy-six percent of U.S. adults—more than 170 million—take dietary supplements, according to the CRN 2017 Survey on Dietary Supplements conducted by Ipsos Public Affairs on behalf of the association. 
The survey also found that vitamins/minerals are the most commonly consumed supplement category, consistent with the previous surveys. 
75 percent of U.S. adults saying they have taken these in the past twelve months. The second most popular category is specialty supplements (38 percent), followed by herbals/botanicals (29 percent), sports nutrition supplements (22 percent), and weight management supplements (15 percent).
---
Click on the images on this page for shareable social media graphics.
---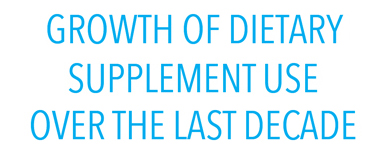 The 2017 CRN Consumer Survey on Dietary Supplements shows 76% of Americans are taking dietary supplements, up from 64% ten years ago in 2008.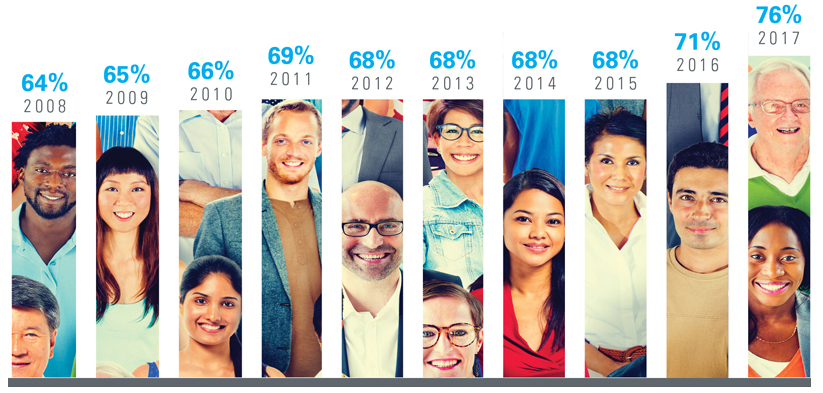 ---

Increases in supplement use can be seen among all ages, with those 55+ increasing the most, from 74% to 80% since 2016.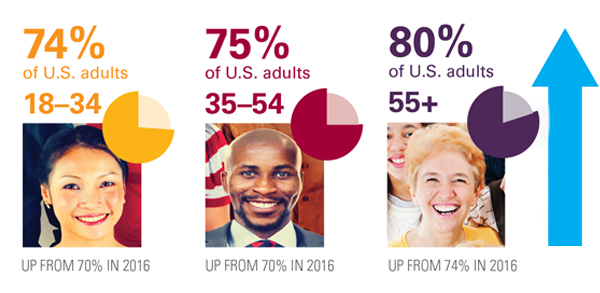 ---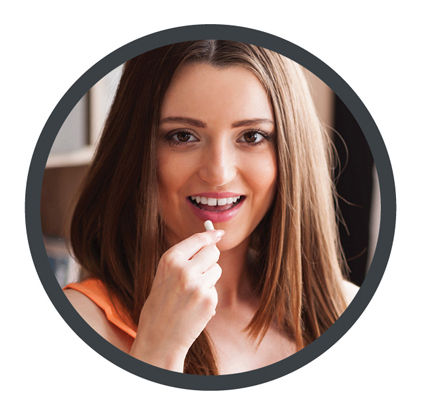 98% of supplement users take vitamins and minerals. 73% of supplement users take a multivitamin, making it the most popular supplement in this category and overall.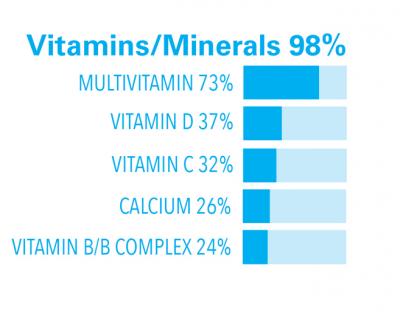 What else are dietary supplement users taking?
---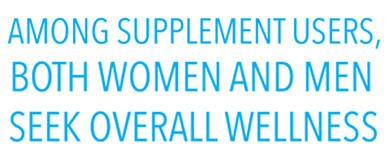 Women and men who take dietary supplements report some similar reasons for taking them, with overall health/wellness benefits at the top of the list for both (50% of female users and 42% of male users) and more male users (33%) citing energy while more female users (28%) cite bone health.

---

When it comes to an overall healthy lifestyle, more dietary supplement users exercise regularly and eat a balanced diet, along with other healthy habits, than non-users.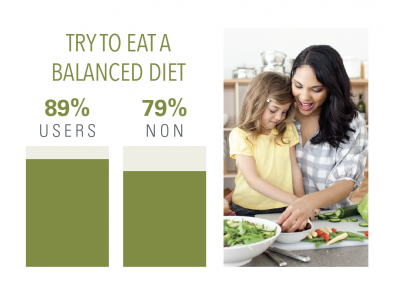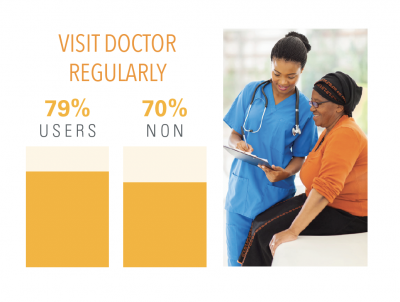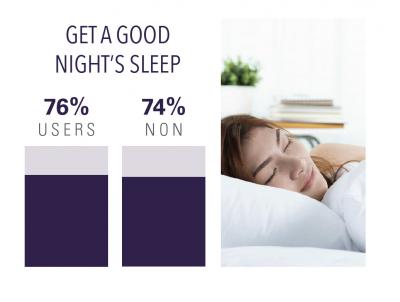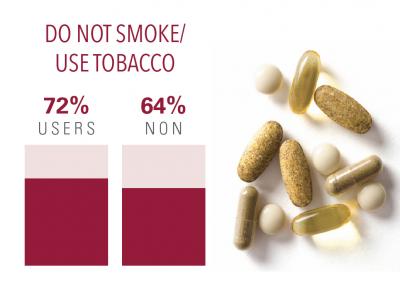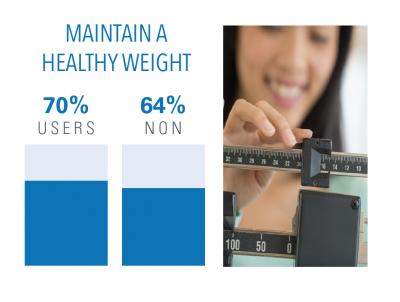 ---