---
Please note, this CRN/NAD program closed as of July 2020, but companies can still file their own cases independently as always. Learn more...
---
Over a decade ago, the Council for Responsible Nutrition (CRN) approached the National Advertising Division (NAD) with a novel idea: create a program to increase monitoring of dietary supplement and functional food advertising, restore consumer confidence, and level the playing field so that all companies play by the same rules. Since then, NAD and CRN have created a robust platform that allows NAD to review claim substantiation on important and meaningful issues such as health-related advertising, the category which comprises the vast majority of our supplement and functional food cases. 
What is the CRN/NAD Initiative?
Since 2006, CRN has provided NAD—an investigative arm of the advertising industry's voluntary self-regulatory body—with a series of grants enabling the NAD to expand its oversight program covering print, broadcast, infomercial and internet dietary supplement advertising.


What Does the NAD Do?
NAD reviews national advertising and labeling and evaluates whether the claims are deceptive or misleading and whether they go beyond what is supported by research. NAD examines dietary supplement advertising challenges reported by consumers and competitors, as well as advertising identified through the NAD's monitoring process. The grants from CRN, totaling more than $2.1 million since the program's inception, have allowed the NAD to increase the number of dietary supplement cases it examines. CRN additionally submits challenges and separately pays the submission fees—an option open to anyone. CRN is not part of the decision process regarding whether the claims are determined to be truthful and accurate—creating a truly impartial forum upon which consumers and industry can rely to help ensure that supplement advertising is truthful and substantiated.   The initiative provides companies with a forum for the prompt, voluntary discontinuance of misleading or unsubstantiated advertising claims, encouraging fair competition within the industry while providing a cost-effective and rapid resolution process allowing advertisers the opportunity to comment, withdraw  and/or correct advertising. 
CRN/NAD Program: High Praise from Regulators and Significant Program Visibility
Almost 12 years after the first contract was signed, the CRN-NAD program continues to maintain a powerful presence in the supplement industry. Our initiative has high visibility amongst the bigger industry members and law firms with an advertising practice. CRN and NAD speak regularly at industry conferences and bar associations with an eye towards increasing this visibility and also educating advertisers about claim substantiation, particularly among smaller and newer companies that may not be aware of the vast body of substantiation guidance this program has created. As always, the CRN-NAD Initiative is featured at the NAD Annual Conference every year, including inviting Steve Mister on the Initiative's 10th anniversary  to address the advertising industry in our fireside chat.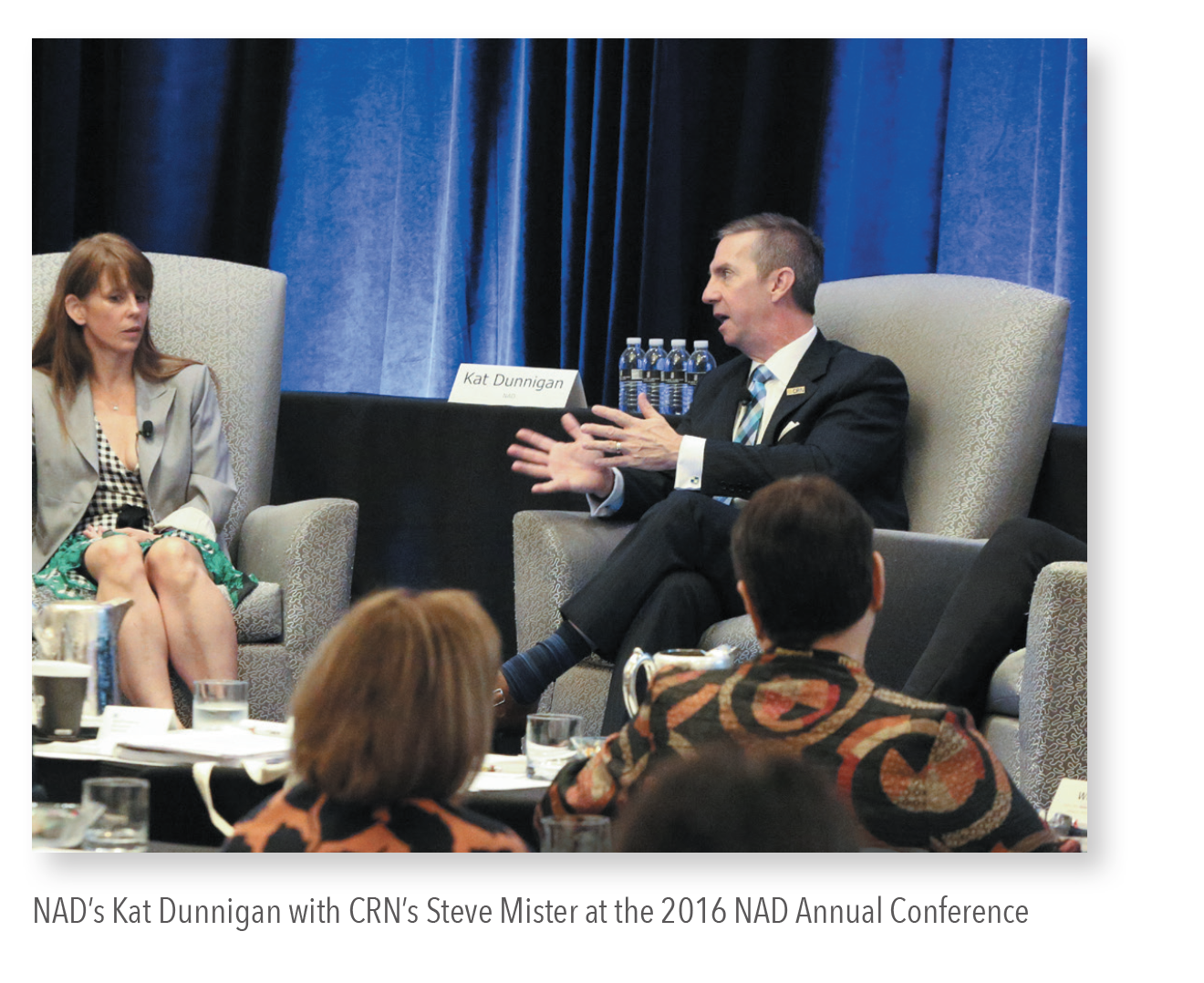 ---
---