JUNE 6, 2022
CRN-I publication: Nutrition policy should consider unique needs of women throughout the lifecycle

"Optimal is greater than the sum of the merely sufficient" when it comes to women's health throughout the lifecycle, explain authors of a new review published in the European Journal of Nutrition.
The review follows CRN-International's (CRN-I) 2021 webinar series, led by CRN Senior Vice President Scientific and International Affairs, Jim Griffiths, Ph.D., that convened experts to explore the unique nutritional needs, challenges, and opportunities for women at key life stages, with an emphasis on the need for science-based policymaking.
"Nutrition science is moving toward understanding optimal nutrition in the broader context of dietary patterns, and nutrient intake must consider the complexity of interactions involving not only adequate nutrition but also the interplay with social, behavioral, environmental, community dynamics, and many other lifestyle factors," wrote the authors.
The authors expressed concern that existing women's health nutrition policy is falling short, pointing to programs that focus more on delivering calories than achieving optimal nutrition as an example.
Providing recommendations for improvement of current entitlement programs to support women properly throughout the lifecycle, the authors noted:
To be locally effective, targeted nutrition needs to offer different proposals for different cultural, socio-economic, and geographic communities, and needs to be applicable at all stages of growth and development.

Support for women's ability to age healthfully must go beyond a narrow focus on reproduction and hormonal wellness and instead address a broader spectrum of opportunities that optimize the role of nutrition in gender-driven structural and functional distinctions.

Education about optimization should be part of the landscape to help ensure consumption as part of a diet that not only achieves adequate daily levels of vitamins and minerals, but to also gain the documented advantages ascribed to the intake of nutrients beyond simple adequacy.
Go deeper: Access the webinar sessions on demand via Zoom: 
Session 1: "Hidden hunger and consequences in German children—an unbelievable condition" with Dr. Hans-Konrad Biesalski University of Hohenheim, and "Adolescent nutrition globally: Challenges and opportunities" with Dr. Zulfiqar Bhutta, Aga Khan University.
Session 2: "The use of dietary supplements during pregnancy: A case study for precision nutrition" with Dr. Regan Bailey, Purdue University, and "Mid-life tune up: Nutritional needs, challenges, and interventions for a healthy lifespan" with Dr. Wen-Harn Pan, Sinica University.

Session 3: "Unique challenges/opportunities with entitlement programs aimed at nutrition/health for women and children in the developed world" with Dr. Heather Eicher-Miller, Purdue University, and "Recent developments in maternal, adolescent and child micronutrient interventions in low- and middle- income countries" Dr. Klaus Krämer, Sight & Life, Switzerland.
---
'Science in Session' publication overviews women's unique nutritional needs, drawing on the latest research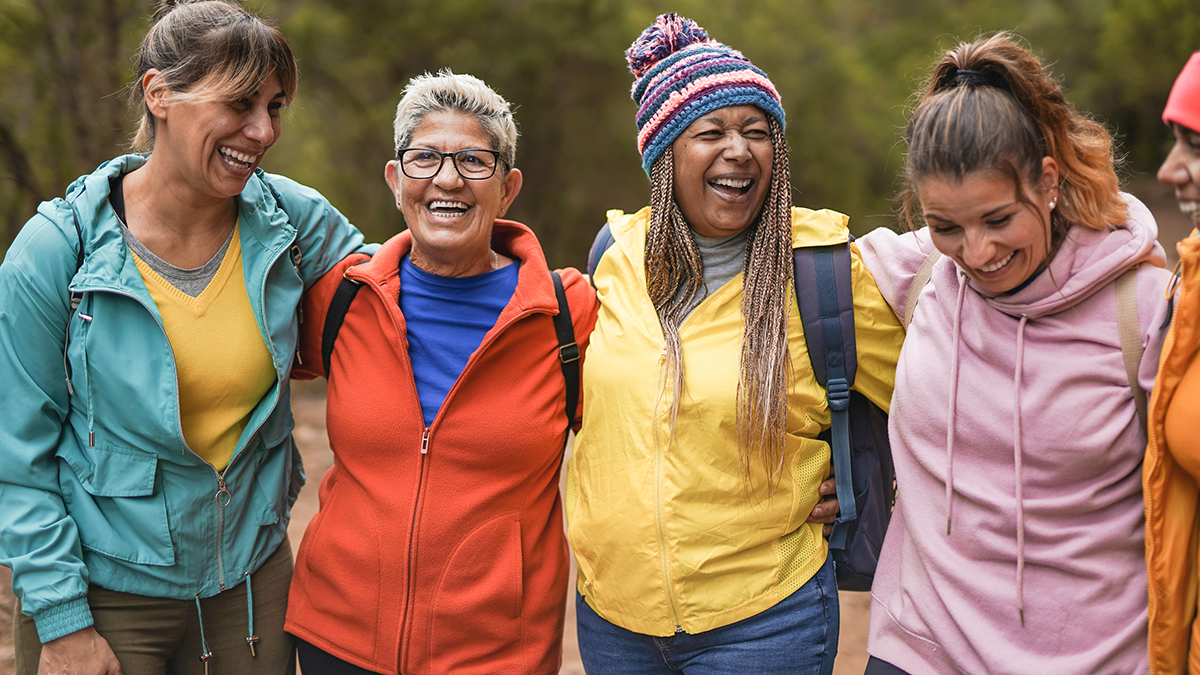 A new publication in the Journal of Nutrition, Sex Differences Across the Life Course: A Focus on Unique Nutritional and Health Considerations Among Women, summarizes topics presented at CRN's 2021 Science in Session symposium (registration for the 2023 event will open later this year).
Why it matters: Women have unique nutritional needs based on physiological and hormonal changes across the lifespan; however, most of the existing body of knowledge about health is based on research conducted in men. 
The authors, including CRN Senior Vice President, Scientific and Regulatory Affairs, Andrea Wong, Ph.D., and Vice President, Regulatory & Nutrition Policy, Haiuyen Nguyen, along with presenters from the 2021 Science in Session event, noted in the abstract:
"Now more than ever, it is essential to increase our understanding of the physiological differences between men and women, and how these physiological considerations may aid in optimizing nutritional strategies to support certain personal goals related to health, quality of life, sleep, and exercise performance among women."
Understanding these differences will help optimize recommendations and interventions to support health and weight management as we move into the era of precision nutrition, an area also discussed as part of the CRN-I 2021 webinar series—see next item.
More unlocked stories from the symposium:
---
The Council for Responsible Nutrition (CRN), founded in 1973, is a Washington, D.C.-based trade association representing more than 200 dietary supplement and functional food manufacturers, ingredient suppliers, and companies providing services to those manufacturers and suppliers. In addition to complying with a host of federal and state regulations governing dietary supplements and food in the areas of manufacturing, marketing, quality control and safety, our manufacturer and supplier members also agree to adhere to additional voluntary guidelines as well as to CRN's Code of Ethics. For more information, visit www.crnusa.org. Follow us on Twitter @CRN_Supplements and LinkedIn.